My Voyage into Ayurveda
Published: Wednesday, November 25th 2009
---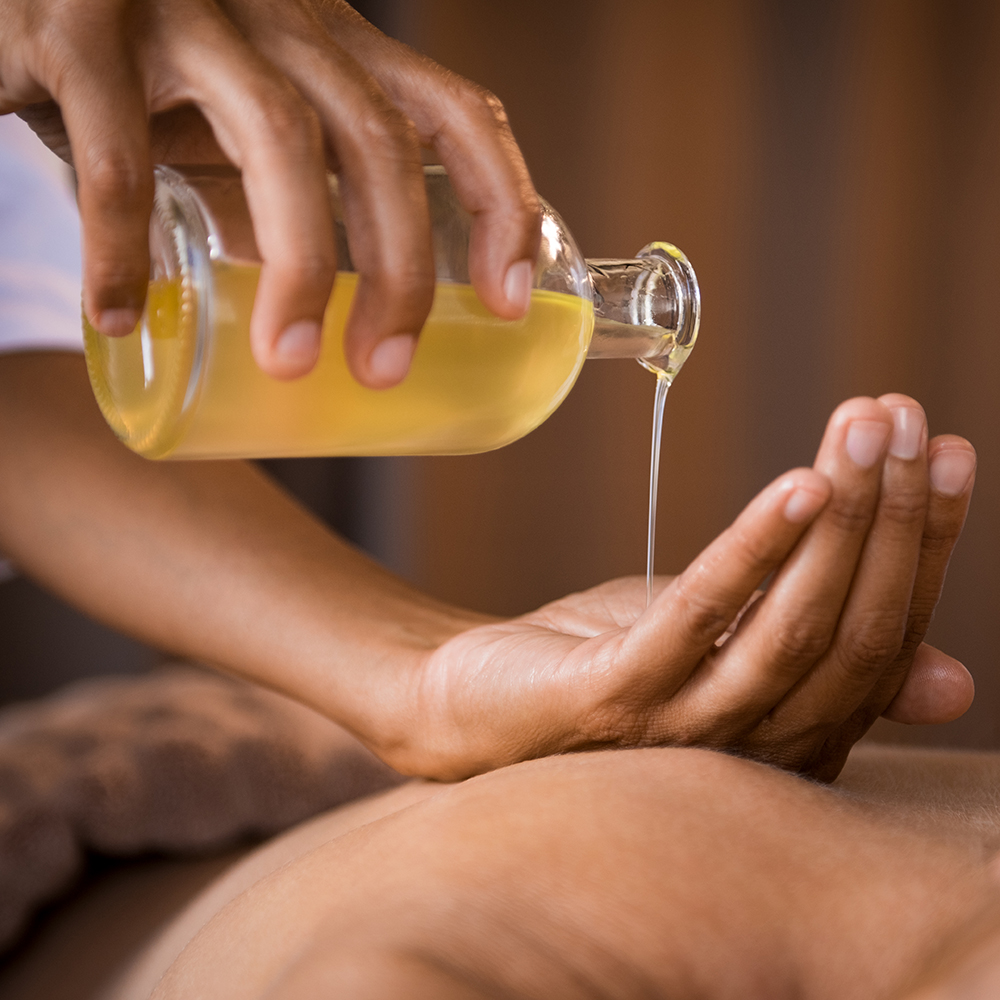 I had always been faithful to deep tissue or Swedish massage during my spa visits.  So my investigation into Ayurveda was sparked simply because I had no idea what it was and figured other spa-enthusiasts must also wonder.  Plus, with so much offered on spa menus today, why not massage my spa intelligence?

Ayurveda (eye-er-vay-da) is the traditional healing system of India based on the idea of restoring balance to the whole person.  This 5,000 year old holistic practice is also known and translated as "science of life."

I booked two treatments, at FineLiving New York Ayurveda in New York City.  The first treatment was a type of Ayurvedic massage called Abhayanga (ah-bh-yan-ga) and a traditional (but oh-so-strange-to-me) treatment called Shirodhara (shear-a-dara), an herbal hair and scalp treatment where a warm stream of oil is poured gently on the forehead, to create a state of meditation.

Ayurveda is designed to help people stay vital while realizing their full human potential. One of the foundations is that people are classified within one of the three main body types or doshas– Pitta, Vatta and Kapha — that control all of the body's functions.  All three work together but one's mind, body and nature are determined by the unique proportions of each, within ourselves. In accordance with most Ayurvedic institutions, the definitions are as follows:

Vata ~ known in Sanskirt as wind ~ regulates movement
Pitta ~ known in Sanskirt as fire ~ regulates metabolism
Kapha ~ known in Sanskirt as earth ~ regulates structure

The purpose of finding your body type is to help figure out the root cause of your ailments and to live according to your body type – to feed your body, support its needs, and live more in accordance to your dosha.  Using practical tools like diet, herbs, aromatherapy, massage treatments, music, and meditation, a person is better able to pinpoint their ideal state of balance.

The therapist who did my treatments was actually a doctor or vaida, who studied Ayurveda in India for six years.  She would not immediately declare my dosha, even after I filled out my questionnaire.  A simple questionnaire was no way to definitively determine one's dosha, she said.  I had taken two online quizzes prior, and I was convinced I was kapha.  (At the end of my treatments, she said I was between pitta and vata but def not kapha.)  Many women are quick to assume they are kapha because most think they are heavier than they actually are.  However, size is proportional only to height.  After full Ayurvedic lifestyle consultation, many people soon discover they are a not the dosha than they had originally suspected.

My treatment began with the Abyanga massage which incorporated a great deal of herbal oils, chosen according to my body type and condition.  Like most massages, it helps relieve fatigue and stress, etc.  But two of the supposed benefits I found most interesting were that oil rubbed into the skin prevents dehydration and strengthens the nerves.  Secondly, Abyanga stimulates antibody production and thus strengthens the immune system.

The technique of the massage involved very long strokes, utilizing the oils. I found that my therapist gave greater attention to my joints than in other massages – my knees, elbows and where the toes meet the foot.  This was nice, given how much we use these pivots points on any given day.

At the start of the Shirodhara treatment, the therapist placed moistened pads over my eyes.  Then a stream of warm oil was poured on my forehead, first in the center, and then slowly back and forth, back and forth.  It was a sensation unlike I had ever experienced before at a spa.  Oil can feel very luxurious and nourishing; it felt profoundly relaxing.  I can describe the sensation as being something like when you are getting your hair washed at a salon before a cut or style, and the very first stream of warm water that touches your head, is often just heavenly.  It feels something like that…for 50 minutes.  My vaida said that many, many people become so relaxed that they fall asleep during the Shirodhara treatment.

The oil is said to nourish the hair and the scalp.  The oil was poured for nearly an hour, and almost all of it remained in my hair after.  That's a lot of oil! I basically left with wet hair.  I was encouraged not bathe right away, but rather, to leave the oils on me for several hours, so I would receive their full benefits.   Shirodhara is said to relive ailments such as stress and insomnia by calming the central nervous system.  The eyes often feel relieved and it helps the skin gain a healthy glow. The powerful combination of herbs and oils cleans, detoxifies, and nourishes the skin.

I thoroughly enjoyed my journey into Ayurveda and it has tempted me to return for a lifestyle consultation to learn, definitively, what is my dosha, and to start living in a way that is more balanced.