Pink Treatments: Spas Support Breast Cancer Awareness
---
Not only are beauty companies backing the Breast Cancer Awareness cause this month with special PINK products or a portion of proceeds going to support various organizations, spas are spreading the love as well. We've rounded up a few special treatments offered at spas around the country just for Breast Cancer Awareness month, so you can feel good about being pampered in more ways than one.
Miraval Resort & Spa
In order to help support this important cause, Miraval Resort & Spa in Tucson, Arizona, is introducing three new special offers during the month of October to help support Breast Cancer Research.  From October 1 – 31, Miraval will donate a portion of the proceeds of the spa services and featured retail items listed below to the Susan G. Komen Foundation.
"Mani for the Cure" + Complimentary Spa Ritual Nail Polish from the "IN PINK" 2011 Breast Cancer Awareness Collection: During this pampering treatment, your hands soak in a bath of thermal minerals and essential oils, drawing out any impurities followed by a unique botanical Gommage hand exfoliation treatment. Your cuticles are then enriched with myrrh oil, followed by a relaxing hand and arm massage using a blend of calming essential oils. 50 min./$65
"Pedi for the Cure" + Complimentary Spa Ritual Nail Polish from the "IN PINK" 2011 Breast Cancer Awareness Collection: Relax your feet in our thermal mineral salt bath conditioned with wildflower oil. Rough skin is then exfoliated with a creamy blend of eucalyptus and salt, revealing healthy skin that we massage with a natural balm rich in menthol, rosemary and lavender. 50 min./$80
Featured Display in Raindance Pass Boutique with "PINK" items: Take a piece of Miraval home with you and stay PINK all year: Visit Raindance Pass Boutique and look for featured PINK items such as Miraval Crystal Ball Cap, Pink Miraval Ribbed Tank Top, Pink S'Well Water Bottle, and more!
Caudalie Vinothérapie Spa at The Plaza

The luxurious Caudalie Vinothérapie Spa at The Plaza Hotel in New York City is offering a discount for those in the know. Mention Breast Cancer Awareness at the time of booking your treatment during the month of October, and not only will 10% of the cost of the treatment be donated to Breast Cancer Charities of America, but you'll also receive 10% off your treatment!
The Huntington Spa at Langham Huntington
The Huntington Spa in Pasadena, California, is donating $10 to Susan G. Komen for the Cure Los Angeles County for each "Langham Pink" spa special booked.
"Langham Pink" Swedish Massage: An interpretation of Swedish massage techniques to relax and revitalize body and soul.  The body is left feeling invigorated. 60 min./$130 or 90 min./$200
"Langham Pink" Pedicure: Feet are gently massaged and soothed while a heated neck pillow eases tension throughout the body. Treatment includes lower leg exfoliation, a stimulating mask and a foot massage. This luxurious pedicure ends with the careful application of polish. 50 min./$75
"Langham Pink" Facial: Customized to your individual skin type, this indulgent treatment is infused with personal care and attention. The facial will treat problem skin, restore balance and proper hydration and combat environmental effects. 60 min. / $140
"Langham Pink" Haircut & Style: The spa stylist will assess your hair and give you the perfect cut and style. Starting at $65
The Peninsula Chicago

During the month of October, The Peninsula Chicago is donating $20 from every Peninsula Pink Ceremony Treatment to the Lynn Sage Foundation, a Chicago-based foundation set to find a cure through a partnership with the Robert H. Lurie Comprehensive Cancer Center of Northwestern University, a nationally recognized leader in breast cancer care, education and research. The two-hour treatment includes a rejuvenating body scrub, cleansing facial and full-body massage for $310.
Mandarin Oriental Boston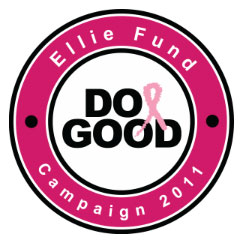 Mandarin Oriental Boston is enabling spa guests to help local families in the fight against breast cancer through booking a relaxing Oriental Essence treatment at The Spa between Mondays and Thursdays this October. A portion of the proceeds from each massage will be donated to support The Ellie Fund's "Do Good Campaign."
eforea Hilton Short Hills
Hilton Short Hills' eforea spa is offering "Pretty in Pink" spa services in an effort to recognize Breast Cancer Awareness. Each "Pretty in Pink" treatment purchased, during the month of October, will result in a donation of $10 to the Breast Cancer Emergency Aid Foundation, which strives to help breast cancer patients in need of support by providing direct financial assistance

for non-medical expenses. The specials are valid during the month of October 2011, Sunday through Friday and may not be combined with any other offer.  Advanced spa reservations are required and are subject to availability.
Pretty in Pink Massage incorporates aromatherapy to heal and rebalance body and spirit. $99
Pretty in Pink Facial aims to give your skin a boost with vitamins and botanical extracts. $99
Pretty in Pink Manicure and Pedicure features an organic white tea and vitamin E rose petal soak designed to soothe and renew achy muscles. Finish off the pedicure and manicure with an uplifting pink polish of your choice. $50
Related:
Breast Cancer Awareness Recipe: Cal-a-Vie's Blueberry Mousse
Beauty for a Cause: Breast Cancer Awareness Products 2011
Spa Product of the Week: SpaRitual In Pink Collection 2011