Did FDR Get a Thai Massage?
Published: Monday, February 15th 2016
---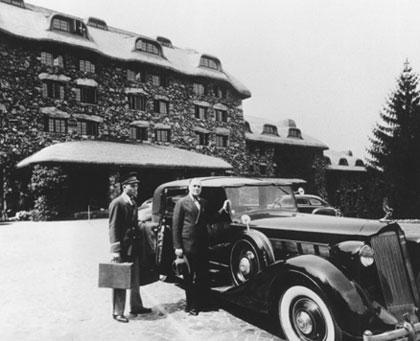 With President's Day upon us, let's talk politics. Nah, only kidding—we plead the fifth on that one, except to say we'd like to propose to Congress a new amendment that makes a day of spa-ing a national holiday. And rather than debating which president is our favorite, we feel it's our constitutional duty to instead present you with a snapshot of spa getaway resorts where our country's leaders have relaxed.
From President Barack Obama and First Lady Michelle Obama to former Presidents Clinton and Nixon, no less than ten presidents have graced The Omni Grove Park Inn with their presence. While we don't know what Franklin Roosevelt's favorite spa treatment was, we do know that this spa resort in Asheville, North Carolina is one of the American South's oldest and modern famous grand resorts. An old-word charm, splendid views of the Blue Ridge Mountains, an award-winning 18-hole championship golf course (originally opened in 1899), and a 43,000-square-foot spa  built underground make this resort a must-visit.
We also elect Omni Bedford Springs Resort & Spa, a mere two hours from Washington, D.C., as a favorite among U.S. presidents. When they're not in the Oval Office or hitting the campaign trail, 11 U.S. presidents have been guests of this National Historic Landmark, which presides over 2,200 acres in Pennsylvania's picturesque Cumberland Valley. The Omni Bedford first opened in 1796, and, more than 200 years later, the resort's eight natural mineral springs and its 18-hole golf course, one of the country's first courses, remain centerpieces of this 216-room property.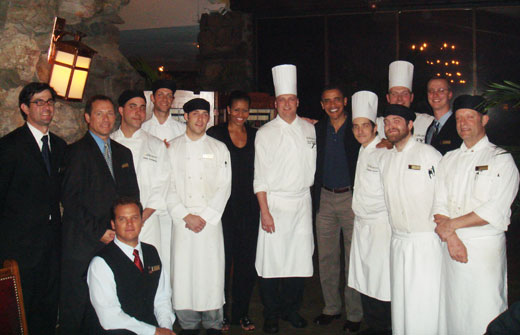 Other properties said to have presidential backing include D.C.'s Loews Madison (entertaining every president since JFK), New York City's Carlyle Hotel (hosting nearly every prez since the Truman era),  Manchester, Vermont's Equinox (four U.S. presidents visited here), and Wailea, Hawaii's Grand Wailea Resort Hotel & Spa (a vacation spot for George W. Bush).
So life, liberty, and the pursuit of…spa? (Hey, that's where our happiness comes from!) We think it has a nice ring to it. Maybe we'll add it to our campaign platform if we ever decide to run for office.