The Raj's Purification Before Pregnancy: An Ayurvedic Program
Published: Tuesday, October 25th 2011
by Amy Sung
---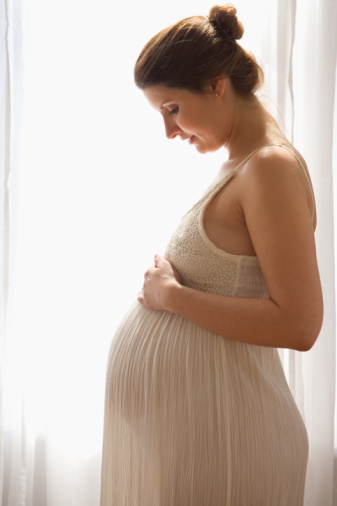 We've all heard of pre- and post-natal massage, as well as other treatments geared towards expectant moms, but what about a spa program that not only helps you conceive, but detoxes your body to ensure a healthy, toxin-free baby?
The Raj, Maharishi Ayurveda Health Spa in Fairfield, Iowa, offers such an option – Purification Before Pregnancy, a treatment program designed and customized according to each individual's pulse assessment and her body-type.
In order to create a child who will be mentally, physically, emotionally and spiritually healthy, The Raj and its practice of Maharishi Ayurveda believes that both the woman and the man must also be similarly healthy and balanced. These treatments however, are for pre-conception only; according to the ancient Vedic texts, once conception takes place, it is no longer recommended to detoxify, but rather to nourish. Nourishing comes more easily after detoxing since one of the side benefits is stronger digestion, which means healthy tissue formation in both mother and baby.
Home Prep before Arrival
To prepare the body for a purer, more efficient cleanse once you arrive at The Raj, the Purification Before Pregnancy program first begins at home with a "home prep." Herbal and dietary instructions are determined based on a questionnaire that addresses health history, health concerns, weaknesses and goals, which is discussed via telephone with a Vedic health expert once the individual books their her stay.
"The home prep portion of the program can last anywhere from five days to several weeks, depending on the health and levels of toxicity of the individual," Graciella Zogbi, Vedic health educator and music therapist, tells SpaFinder, adding that in most cases, The Raj ships the home-prep products to the individual.

"Sometimes ghee (clarified butter) and castor oil are recommended, which we also send out," Zogbi says. "For international guests, now that Ayurvedic herbs are more commonplace at most health food stores, we ask them to purchase them abroad and offer them recipes on how to prepare the ghee and other dietary recommendations when necessary. International guests usually come for extended stays so they may do a portion of their herbal prep while in residence."
The home prep then ends with a laxative and one to two days of rest before traveling to The Raj for the in-residence portion of the program.
Luxurious Wellness at The Raj
Once you check-in at The Raj, you'll meet with an Ayurvedic expert for an initial pulse assessment, which acts as a tell-all of sorts about your state of health, such as levels of toxicity, metabolic and digestive weaknesses, blockages and where they are located,  tissue metabolism, imbalances, vitality, fertility levels and more.
While various packages are available, the minimum detox stay is three days, but most stay for five to seven days for Ayurvedic detoxing (panchakarma) and some for 21 or more days, depending on the package, Zogbi says. Usually, a minimum of three treatments, plus resting time is common, but this is also dependent on the package.
Each day includes two-and-a-half hours of individually selected treatments based on the pulse, starting with an Ayurvedic four-hand massage (abhyanga), and various other treatments including herbal steam baths (swednas), herbal oil baths, head and upper respiratory treatments, herbal shirodharas and more. Daily treatments usually end with herbal enemas (bastis), which alternate on a daily basis from lubricating bastis to eliminating bastis. All organic and vegetarian Ayurvedic cuisine is served during your stay.

Even beyond the Purification Before Pregnancy treatment program, The Raj strives to provide every guest individualized and customized treatments, all based on his or her individual pulse assessment. Guests can expect to find treatments and programs in accord with authentic, ancient Ayurvedic classical texts as well, Zogbi says.
"We don't compromise or dilute the knowledge in any way," she tells SpaFinder. "Vedic authenticity is our hallmark, and is why our Ayurvedic spa has earned a global reputation of excellence."
Tell us, what do you think of the Purification Before Pregnancy treatment – is it something you would consider before getting pregnant?