Refreshing Recipe for Coconut Sangria
Published: Thursday, July 23rd 2015
---
There are cocktails and then there are summer cocktails. You know, the kind that are packed with fruity flavor and are best served poolside. We are loving the fruity flavors in this refreshing recipe for Coconut Sangria from El Conquistador Resort and Las Casitas Village, a Waldorf Astoria Resort in Puerto Rico. Their Sangria de Coco is made with fruit juices, coconut cream, white wine, and a touch of coconut rum that when blended together are the perfect summer cocktail concoction.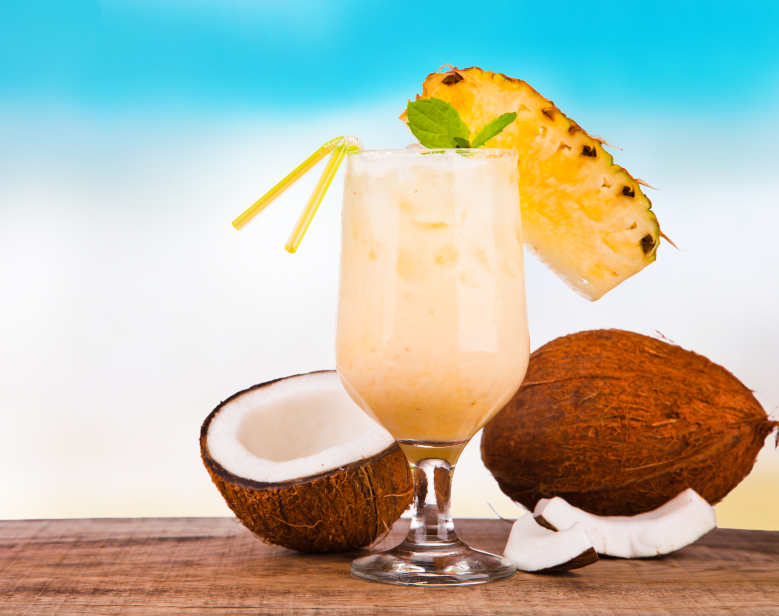 What you'll need:
2 oz (59 mL) White Wine
1 oz (29mL) Don Q Coconut Rum (made of real coconut extraction for a natural flavor)
1 oz (29 mL) Apple juice
1 oz  (29 mL) Pineapple juice
3/4 oz (22 mL) Cream of Coconut (such as Coco Lopez)
What you'll do:
1. Blend all ingredients in a blender and serve in a glass with ice.
2. Garnish with pineapple or apple.