Regional Spotlight: Passport to Phuket, Thailand
Published: Friday, May 25th 2012
---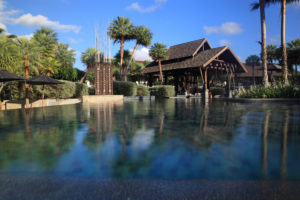 Stay: Phuket, Thailand's largest island, about 540 miles from Bangkok, is one of the prime destinations for visitors. Phuket, stemming from the Malay term "bukit,"or hill, befits the island, lush with emerald terrain, though the island may be best known for its white-sand beaches, comprising some of the finest in the country.
Treat: On Phuket's northern coast, along the golden sand-fringed shores of the Andaman Sea, visitors will find Indigo Pearl. Silvery-blue palms, plumbagos and birds-of-paradise surround the Thai architecturally styled resort, and against a lush rainforest landscape, the Coqoon Spa offers traditional Thai rituals – but the spa's design is anything but customary. The bedazzling esthetic, with its Nest treatment area, accessed by a flying bridge and set within blossoming banyan tree branches, was an example of the "Spas Go for the Wow" trend in the SpaFinder 2012 Spa Trend Report™.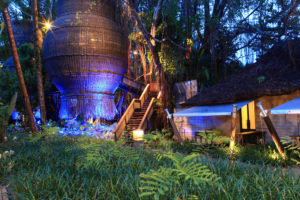 Play: Thailand is known for its miles of white-sand beaches, so here's a quick tip: Northern beaches tend to be a bit quieter and less crowded. Ocean enthusiasts may want to escape to the major beaches though (Patong, Nai Han, Mai Khao etc.), as a majority offer scuba diving, sailing and snorkeling instruction and equipment.
Eat: A tasty menu of Thai, international and fresh seafood dishes are served up at Phuket's restaurants. Culinary experiences cater to vegetarians as well – an annual vegetarian festival, known for its focus on spiritual cleansing, takes place in Phuket (this year's event is scheduled for October 15-23).