Register for the First Annual Washington Spa Alliance Symposium!
Published: Wednesday, March 16th 2011
by Amy Sung
---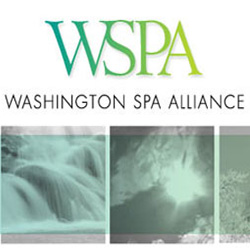 Are you a spa enthusiast interested in the spa industry? If so, you can't miss the first annual Washington Spa Alliance Symposium, where valuable information and new insights on the redefining of the American spa experience will be revealed and discussed.
With featured speakers including Dr. Pamela Peeke, Philippe Bourguignon, vice chairman, Revolution, LLC & CEO, Miraval, the Surgeon General, and SpaFinder's own Susie Ellis, this exciting event will provide a well-backed forum as a platform for discussing issues and new insights affecting the spa/wellness industry.
This is a great chance to be a part of the inaugural symposium, and the Visionary Panel discussion at 4pm (featuring Susie Ellis) is free! Register here.
The First Annual Washington Spa Alliance Symposium
"New Realities: Redefining the American Spa Experience"
March 24, 2011 – 9 AM to 5 PM
The National Press Club
529 14th St. NW Floor 13
Washington, DC 20045
Members $100; Non-members $175