A Relaxing Opportunity for Los Angeles' Out of Work
Published: Monday, December 19th 2011
in Beauty
---
For many Americans, this year has been tough. The job market is still not what it used to be and unfortunately many remain out of work. On January 23, OLEHENRIKSEN FACE/BODY SPA in Los Angeles, California, is dedicating the entire day to treating 100 randomly selected people who have lost their jobs.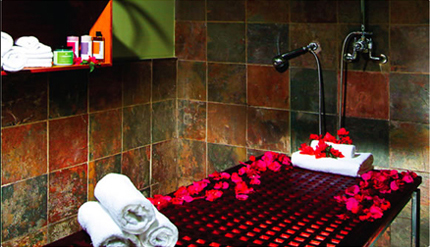 Each person selected will receive one free 50-minute treatment of his or her choice: massage, facial, fresh start manicure and pedicure or a 25-minute hydrotherapy soak. A perfect way to de-stress and start fresh in the New Year, as well as enjoy a few moments of wellbeing after a tough year. If you or someone you know has lost a job this year and is in the Los Angeles area, tell OLEHENRICKSEN your story!
In 500 words or less, let OLEHENRIKSEN know how losing your employment affected your life, the changes you had to make and how an OLEHENRIKSEN FACE/BODY SPA service would brighten your day. All submissions must be received by Saturday, December 24, at 6 p.m. via email to OHSpaDay@olehendriksen.com. The randomly selected winners will be announced Friday, January 6, 2012, via email or phone call. Please click here for more information and rules/restrictions.
We hope this New Year brings everyone all that they have been wishing for — and good luck in 2012!