Save 50% on the Wellness Inventory Assessment & Life Balance Program
Published: Wednesday, March 9th 2011
by Amy Sung
---
Gain Insight into Your Physical, Emotional, and Spiritual Wellness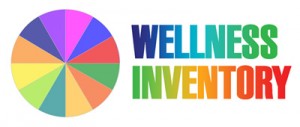 Do you ever catch yourself thinking – if only I gave more time to the hobby I love or, if only I ate healthier? Awareness is key and the first step to change, so take action and identify the specific areas in your life that you are most motivated to change. A balanced life can lead to great physical, emotional, and spiritual health, which is why it's important to periodically step back and evaluate what you like about your life, and what you want to change.
The Wellness Inventory is a great tool to help you do just that. From evaluating love and intimacy, to eating and sensing, the Wellness Inventory is a holistic assessment and life-balance program designed to help you gain personal insight into your state of physical, emotional, and spiritual wellness. With guidance and tools, the program works to transform this new awareness into sustainable lifestyle change, and a renewed sense of health and wellbeing.
To get your holistic Wellness Inventory Assessment for 50% off, visit www.MyWellnessTest.com during Wellness Week™ (March 21-27) and enter the group name "SpaFinder". You'll also receive a one-year subscription to the full Wellness Inventory program – email reminders and updates will help you stay on track and make the changes you want to achieve, and a free 30-minute wellness coaching session* to start your personal wellness journey off right; a total savings of $60.
So, what are you waiting for? Getting started on your journey to a more well-rounded and healthy life is at your fingertips!
*The Wellness Inventory assessment must be completed by April 7 to secure your free coaching session. You will be contacted within one week after completing your assessment to schedule your free coaching session.