Seasonal Treatments to Make Your Spa Days Merry & Your Skin Bright
Published: Tuesday, November 29th 2011
in Beauty
---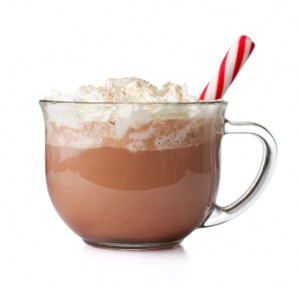 Starbucks has its peppermint mochas and gingerbread lattes to celebrate the season, and spas are getting in on the festivities as well, with menus sprinkled with holiday-inspired offerings. Flavored with ingredients like mint, sugar, spice and everything nice, these scrumptious spa services we rounded up will soothe body and soul and get you in the spirit of the season (or at the very least, will have sugar plums dancing in your head). Add a visit to one of these decadent spas to your wish list this year — and delight in these treatments that are good enough to eat (without the calories!).
Hilton Sandestin Beach Golf Resort & Spa: Spa Holiday Peppermint Delight
Join the spa for the holidays and experience the soothing and purifying properties of peppermint, which will have your skin feeling jolly. Enjoy a specially customized Serenity by the sea package with three peppermint-infused essentials, including a massage, facial and pedicure – package includes overnight accommodations ($339 per night).
Palm Beach Marriott Singer Island Beach Resort and Spa: Gift for Giving, $198
Donate two unwrapped toys and get special access to the Gift for Giving Package! Package includes a 50-minute signature Swedish massage and 50-minute signature facial for $198, including gratuity.
Hilton Hawaiian Village: Peppermint Chocolate Macadamia Mandara Ritual, $130
Enjoy a seasonal Peppermint Chocolate Macadamia Mandara Ritual for hands and feet, complete with a complimentary Starbucks Peppermint or Chocolate Mocha or Latte on the spa! ($130)*
Spa Chatwal by Kashwére: Chatwal Dark – Cocoa Pomegranate Body Soufflé; 60 mins, $185
A calendula and pomegranate-infused massage oil stimulate self-repair responses in the skin, improving skin elasticity, while hot, basalt stones glide over the body radiating warmth into joints, ligaments and fascia. A layer of cocoa pomegranate body soufflé made with whipped plant butters and organic cocoa extracts follows.
The Spa at Terranea: Holiday Pampering Treatments
A complete menu of relaxing, restorative and festive treatments during the holidays includes a deep forest treatment, pumpkin spice detox and the holiday hustle for those short on time. The "Party Perfect Class" is available to provide you with tips on looking your best this season.
Spa & Salon Vdara: Candy Cane Mani & Pedi; 90 mins, $110
For a little seasonal spring in the step, the Candy Cane Mani & Pedi is perfect for festive fingers and feet. The spa tops off this duo of services with a holiday hue from the Holiday Glow Collection of Colors featured by SpaRitual.
Herbal Peppermint Pedicure; 50 mins, $130
A hint of mint is added with the Herbal Peppermint Pedicure. The 50-minute salon treatment combines a relaxing warm peppermint tea bath with a lemongrass and lavender pumice scrub and peppermint-infused mask to relieve inflammation. For shopping-wearied feet, there's a deep massage with rich cream and a steamed Thai poultice to loosen muscle tightness. The pedicure comes with a free gift.
San Saba Spa at Lakeway Resort and Spa:  Peppermint Mocha Scrub; 95 mins, $222
The peppermint mocha body polish and white chocolate soufflé wrap includes the healing properties of chocolate with the gentle exfoliating peppermint mocha scrub to smooth and soften. A white chocolate soufflé wrap rounds out the treatment. Sounds delicious!
Spiced Stone Hot Massage; 80 mins, $192
The traditional holiday spices of cinnamon, nutmeg and vanilla combine with warm polished river stones, leaving you feeling restored this season.
Pelican Hill: Chocolate Sugar Scrub; 50 mins, $95-$160
This stimulating polish of cocoa beans husks polish the skin gently while a cocoa shea butter wrap conditions your skin. During this service, enjoy a collection of dark chocolate truffles and chocolate dipped seasonal fruit for an indulgent yet healthy escape. Monday through Thursday, $95; or Friday through Sunday, $160, excluding applicable taxes and gratuities.
Rose Wine Wrap; 50 mins, $95-$160
A gentle dry brushing prepares the skin for a warm rose-clay wrap that detoxifies and nourishes. After this hydrating envelopment the treatment concludes with a re-hydrating massage made of Rose Moroc lotion. Enjoy a glass of perfectly paired wine with this treatment! Monday through Thursday, $95; or Friday through Sunday, $160, excluding applicable taxes and gratuities.
Four Seasons Hotel Seattle: Cinnamon and Spice Pedicure; 50 mins, $70
Specially created for teens, the Cinnamon and Spice Pedicure with a "chocolate martini" and chocolate-dipped pretzel is a fun twist to a typical pedicure.
Sugar and Spice Body Treatment; 80 mins, $195
Spice things up with a warm caramel brown sugar scrub, a full-body massage with body butter and finish with a scalp treatment designed to calm and soothe the senses.
Corbu Spa & Salon in The Charles Hotel: Oatmeal Cookies and Cream Pedicure and Manicure; Pedi 60 mins, $60, Mani 45 mins, $45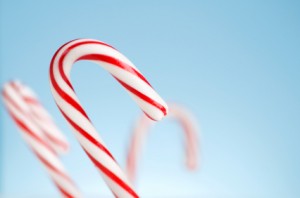 This mani/pedi begins with a custom-made oatmeal cookie scrub made of chopped oats, oatmeal, sugar and coconut oil. A rich supple cream imbued with an oatmeal cookie fragrance follows – plus this merry mani/pedi comes complete with cookies from Santa and hot cocoa.
Peppermint Vanilla Honey Pedicure; 60 mins, $65
This peppermint pedi begins with an invigorating custom-made peppermint vanilla scrub and honey mask followed by a luscious peppermint and vanilla-scented cream application. This sweet treat comes with hot cocoa and a candy cane.
Holiday Spices Scrub or Wrap; Scrub 45 mins, $85, Scrub & Wrap 60 mins, $110
Spice up the holidays with a blend of clove, cinnamon and mandarin oil massage, awakening the senses and stimulating blood flow to help firm and polish the skin. The treatment concludes with a deep, full-body massage.