Mandarin Oriental's Stylish Parisian Spa Debut
Published: Wednesday, July 20th 2011
---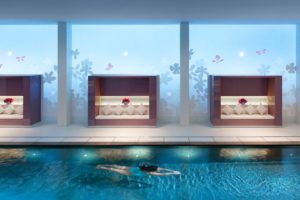 The Mandarin Oriental, Paris has made its debut on the rue Saint-Honoré (close to the Louvre!), and we've snagged some much lauded details of its spectacular holistic spa. Think authentic Parisian experience fused with the luxury and serenity that epitomizes the Mandarin Oriental brand.
A certain je ne sais quoi
Interior designer Sybille de Margerie has created a calming, whimsical oasis, uncomplicated with a bit of opulence, fashioned in powdery, pearly whites, pinks, taupe, amaranth and silver hues. White and carmine glass mosaic flooring blends with silver-leaf butterfly accents, and colored glass alcoves mingle with Origami-style flowers. The bi-level spa has seven spa Suites, three of which are designed for couples.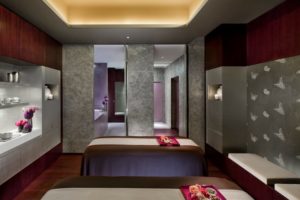 The art of joie de vivre
The spa's holistic-inspired rituals include the luxe Mandarin Oriental's Signature Spa Therapies, along with Aromatherapy Associates and Guerlain treatments, and each treatment begins with a private spa therapist discussion. Try exotic offerings like the Hu-Tieh Quan (Butterfly Spring), a bath filled with warming ginger, uplifting mandarin and sacred frankincense, followed by a body mask and massage (2 hrs, 50 mins), or the anti-aging Orchidée Impériale treatment collection.
For all exercise aficionados, there's a fitness center, or you can opt for a jog in the Tuileries Gardens, mere minutes from the hotel.