SpaHalekulani Makes Waves with Waterless Pedicures
Published: Monday, January 9th 2012
in Beauty
---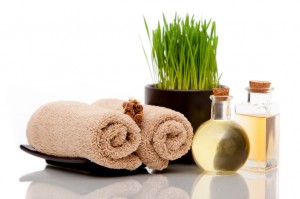 We aim to be on top of the latest and greatest spa trends here at SpaFinder—I mean, just look at our Trends Report for 2012! So the moment we caught wind of the innovative new waterless pedicure and manicure service now being offered at Honolulu's SpaHalekulani, we knew we had to fill you in. Featured on The Doctors, the waterless pedicure is not only an incredibly safe and sanitary alternative to traditional pedicures, but it's also ten times more environmentally friendly. As the first spa in Hawaii to adopt these services, SpaHalekulani is helping to make waves in the spa industry while staying true to its belief in the sanctity of land and water.
Traditional pedicures can be great to get,  but the impact on the environment might be surprising to some. The typical pedicure using spa pedicure chairs consumes 12 to 15 gallons of water, PER PEDICURE! In addition, the chemical cleaning products required to keep these chairs sanitary can negatively impact our ocean life and ecosystem, says Lena Mossman, spa director of SpaHalekulani. With waterless pedicures, spas are not only saving the environment but they are saving money, too, which makes the environmentally friendly service a deal for clients; they typically run cheaper than traditional pedicures and you can enjoy them guilt-free!
So you might be wondering, how does a waterless pedicure work? First and foremost, get comfy. Most spas will have recliners for you to sit in so it's not a total departure from the traditional spa pedicure. Your technician will then use a steamed towel to soften and relax your legs and feet. Following the warm towel is the usual nail shaping and cuticle conditioning.  Next up is a gentle exfoliation and callus removal followed by a warm foot massage and polish.
We're hoping many other spas will follow SpaHalekulani's lead. There are however, some other states that do offer waterless pedicures – here are a few:
Serenity Aveda Lifestyle Salon Spa , West Des Moines, Iowa
The Haven Spa & Wellness Center, Briarcliff Manor, New York
29 Spa at The Mansion on Peachtree, A Rosewood Hotel, Atlanta, Georgia
See Jane, Savannah, Georgia
Have you had a waterless pedicure?  Tell us about it in the comments or on Facebook!