Spa-ktoberfest: Putting the Spa-Twist on Oktoberfest
Published: Wednesday, September 16th 2015
---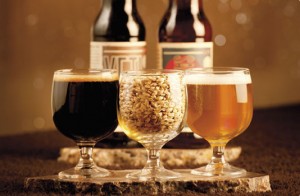 Every beer-enthusiast will tell you, Munich, Germany's Oktoberfest is the be-all-end-all of beer festivals. This year ale lovers from all over the globe will meet in Munich from September 19-October 4 for Oktoberfest. But, if ales, stouts, and pilsners aren't your cup of tea (or perhaps a flight to Germany isn't in the card) why not celebrate Oktoberfest with a trip to the spa (or with a great DIY treatment at home?!) Enter: Spa-ktoberfest – all the benefits of beer without the gut or the hangover.
Benefits of Beer for Skin:
Hops help exfoliate the skin, getting rid of dead cells naturally
Active yeasts contain B vitamins and saccharides, which rejuvenate the skin while adding much needed hydration. Likewise B vitamins are essential to healthy hair growth, making beer the perfect addition to your next scalp massage.
Inactive yeasts help balance the skin's pH levels and can be truly beneficial for those with acne. These same pH-balancing benefits can be reaped when beer is used as a hair rinse – resulting in seriously shiny locks.
Celebrate at the Spa with Beer Spa Treatments

Beer spas (yes, beer spas) have been popular in Central Europe (specifically Austria, Germany, and the Czech Republic) for centuries. Guests have long gone for a relaxing and rejuvenating soak in a beer bath – a practice that dates back more than 2,000 years – thanks to the healing properties of the brewed yeast. While beer baths are still very much so in demand, in recent years spas across the United States have found ways to shake up this traditional treatment to craft even more beer-infused services on their menus. Here are just a few of the treatments on tap:
Lodge at Woodloch in Hawley, PA features Beer Treatments inspired by Dogfish Head's craft brews all year long. Try the Mud and Suds Body Treatment, inspired by Dogfish Head's Positive Contact. This smoothing body exfoliation uses hops and barley to soften and refine skin, followed by a relaxing massage with hints of refreshing cider. After the treatment kick back with a cold one in the relaxation lounge. (75-minutes; $195 Monday-Friday, $205 Saturday-Sunday)
The Ritz-Carlton in Denver, Colorado features a Beer Infused Treatments Menu which includes the Hops N' Honey Ultimate Pedicure. This pedicure (75-minutes, $125) starts with a scoop of Hops 'n Honey Me! Bath Ice cream to soften feet followed by an exfoliated with a caramel foot mask for hydration. A paraffin foot dip is up next before a whipped milk and honey lotion massage.  A sampling of three microbrews from Great Divide Brewing Co. are included to polish off this pedicure!
Four Seasons Spa in Vail, Colorado, partners with local Crazy Mountain Brewing Company for its Brew and Renew Menu. Try the Brew and Renew Massage (50-minutes; $165, 85-minutes; $235) an ale-inspired version of the spa's popular hot stone massage. Instead of hot stones the treatment uses warmed cans of Crazy Mountain Brew to melt away stress. After the treatment enjoy a cold can!
Celebrate in the Comfort of Home
Lush's Cynthia Sylvia Stout Shampoo is the ultimate for getting spa-like beer benefits at home. This beer shampoo uses a light lather to add volume, shine, and a touchable softness to your hair. Thanks to the vegan stout included in the formula the shampoo contains necessary proteins to help add weight to your strands which keeps them from frizzing out.
Microbroo's BROO Oatmeal Porter Body Wash, in Soothing Vanilla is a great way to enjoy a traditional European beer soak in the comfort of your own tub. Using a blend of Asheville Oatmeal Porter to get the B vitamins, proteins, and mineral benefits – this sulfate-free cleanser leaves skin silky smooth and seriously nourished.
Dogfish Head's Beer Shampoo Bars are hand-made using their renowned craft beers along with rosemary and tea tree essential oils (which are excellent for clearing the scalp and promoting healthy follicles).
DIY Spa-ktoberfest Recipes:
Our friend at Lodge at Woodloch shared these two DIY spa recipes for a relaxing beer "ritual" including a thorough exfoliation followed by a soak
Hops & Barley Body Polish
½ cup fine sea salt
1 teaspoon barley
1 teaspoon dried hops
1 tablespoon honey
¼ cup oil of choice (olive, grapeseed, coconut)
1. Grind barley in a coffee grinder.  Mix all ingredients together and gently apply to body in a circular motion, focusing on areas of dry skin.
2. This healing scrub will soften the skin, while providing hydration and anti-aging benefits!
Calming Beer Soak
Fill a bath tub with warm water (92-100 degrees) and pour a room temperature bottle of your favorite beer into the water.  (From The Lodge at Woodloch: "We love Dogfish Head's 60 or 90 minute IPA.")  The beer soak is high in B vitamins, hydrates the skin and relaxes the senses!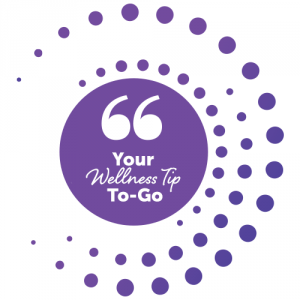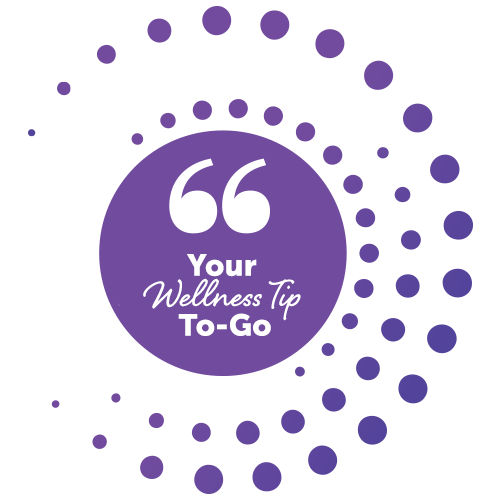 Your Wellness Tip To-Go:
Cook up something special for your at home Oktoberfest! This recipe for beer steamed shrimp is sure to be a hit!