SpaRahRah! Deals for Every Hot in Cleveland Personality
Published: Friday, November 18th 2011
by
---
Are you a Melanie, a Joy, a Victoria or an Elka? Find out, and enjoy great SpaRahRah! deals inspired by the ladies of Hot in Cleveland, returning for an all-new season November 30 at 10/9 c on TV Land!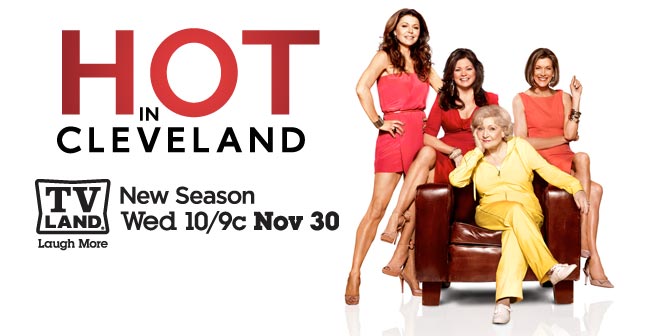 Melanie is the down-to-earth girl next door. She strives to stay grounded and relaxed.
Joy was once the "Eyebrow Queen of Beverly Hills." She knows that flawless makeup, coiffed hair, and perfectly arched brows add up to wow!
Victoria doesn't look a day over her fake age. Unleash your own inner diva and indulge in something divine!
Elka is funny, flirty and full of surprises. A mature natural beauty, with a forever-young spirit to match, this 80-something Ohioan knows that age is just a number.
Watch all the ladies in Hot in Cleveland on TV Land – New season premieres Nov. 30 at 10/9c