Can You Really Stay Healthy & Well While Traveling?
---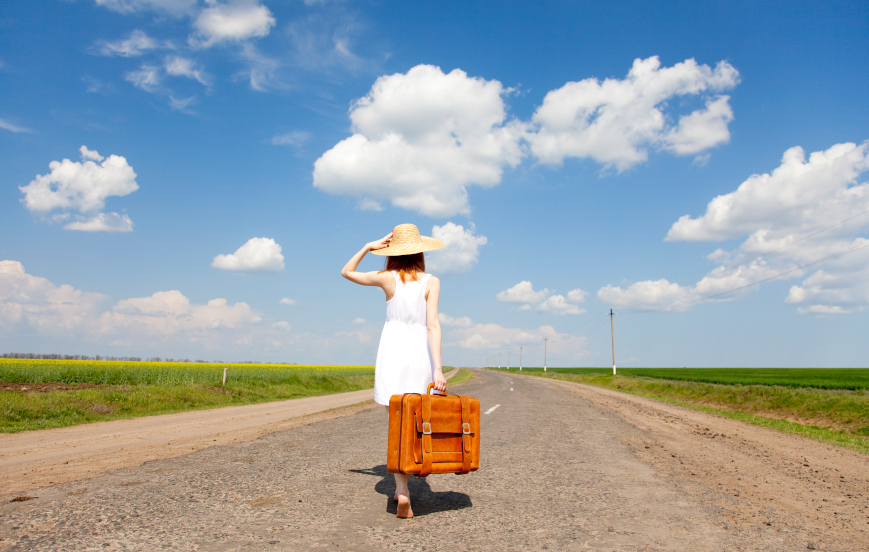 Are you a road warrior? You know, the kind of person who just can't stay in one place, whether by personal choice or the demands of work? I am.
What started as a touch of wanderlust at just 15, has evolved into my life's passion, weaving choice and work into one. Now, 25 years, 40+ countries, and hundreds of flights later, my passport is my proudest possession. But if I'm being honest, it's taken its toll on my body, mind, and even my soul, from time-to-time. Don't get me wrong, I continue to pack (and re-pack) my bags, but the question I've been asking myself for years now is this: Can I stay well while traveling? The answer I've discovered? Absolutely!
The term "wellness travel" has recently started to emerge, thanks to my dear friends and colleagues at The Global Spa & Wellness Summit, where wellness tourism was officially defined last year by their research partner, SRI International as "travel associated with enhancing or maintaining personal wellbeing." This proving that while some of us have been on the wellness travel bus for years, the rest of the world is finally starting to take note and I, personally, think it's time to help spread the word!
In simple terms, we have all become much more mindful of our health: from eating right, to attempting to get more sleep, to breaking a sweat as often as we can. The needle may always be moving, but the daily quest – or daily mind-chatter of "I should" – is omnipresent for many of us. And fact is, we should be able to maintain a regimen of health – whatever it may be – on the road, whether for work or play.
Until recently, this has not been easy – and in many cases – it still isn't. Fortunately, hotels have certainly taken note, some as early as eight or nine years ago, like one of my personal favorites, Westin Hotels & Resorts (a brand owned by Starwood, where I was blessed enough to work as director of global spa brands for years). Just take a look at westinwellness.com for some of the initiatives the brand has taken in order for guests to feel, eat, sleep, work, move, and play well. Ultimately, you will see more and more hotels and other travel-related businesses trying to serve you better by giving you options to keep health and wellness in mind while traveling. Hallelujah.
Admittedly, some "healthy" efforts recently launched by hotels are like a well-marketed, topical cream. They smell wonderful but they don't penetrate the skin. Others are starting to create programs, products, and services with the potential to make genuine impact, and I think it's worth some time to start distinguishing between the two. This is what my contributions to The 365 will be about.
Just like that infamous hair club for men – this isn't just about my work – I'm a client as well. Whether I'm booking a family vacation, adding to my bank of work-related miles, or sneaking away for a rare visit to a destination where spa or wellness is my soul sole reason for travel. I'm excited by this global evolution that is starting to take shape and I'd like to share my insights with you, if you will let me.
Truth be told, you will have a hard time stopping me!
Travwell,
(Ok, I know it's a little cheeky, but if the masterminds behind "Kimye" can make up a word with "Kanye" and "Kim", then why can't I with "Travel" and "Well"?)