A Taste of Vinotherapy at Caudalie Spa
Published: Tuesday, June 22nd 2010
in Beauty
---
For wine enthusiasts and ardent spa-goers alike, vinotherapy is a great blend. Vinotherapy, or spa treatments that utilize products containing ingredients from grapes and grape seed extracts. This could almost be considered a vintage practice in Europe. We think particularly in notable wine regions such as France, Italy, and Spain, before spa-goers across the Atlantic were offered a taste. Now vinotherapy is the toast of many spas across the United States. From barrel baths and merlot body wraps to chardonnay facials and grape massage at spas spanning from Sonoma to the south of Texas to the east coast.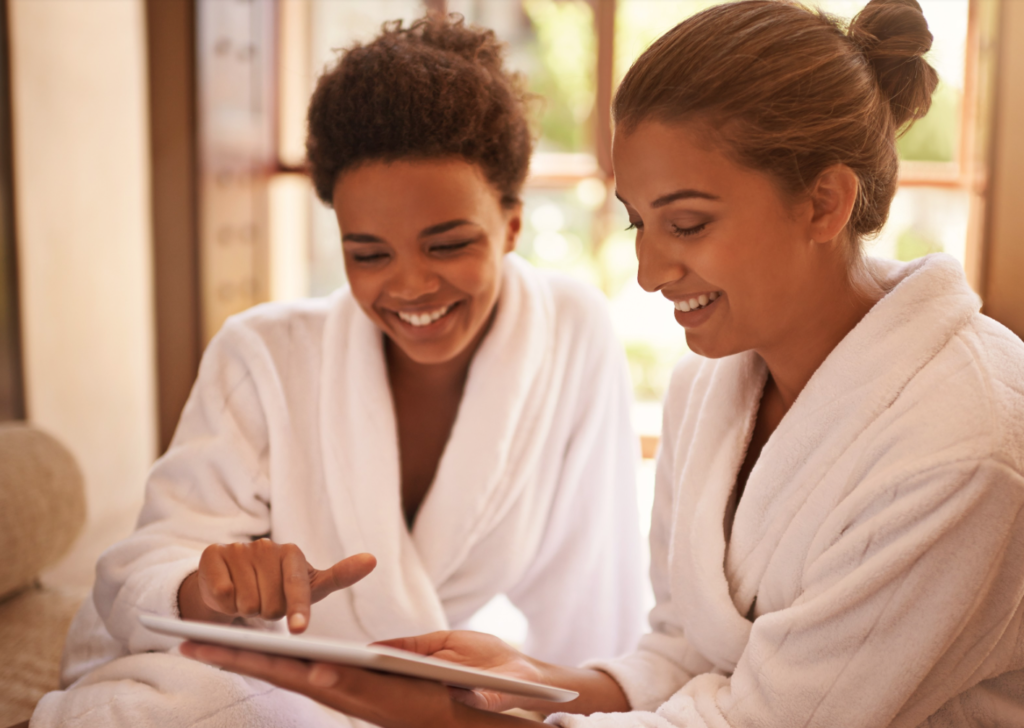 A bit of history
Devotees have Mathilde and Bertrand Thomas, founders of French company Caudalie, to thank for shedding light on the therapy. In 1993, the husband-and-wife team met Joseph Vercauteren. This chemist specialized in polyphenols and professor at the University of Pharmacy of Bordeaux. He pointed out the anti-aging properties of grapeseeds. By 1995, the team launched the first products and named the line "Caudalie," which in French denotes the length of time the taste of wine lingers in the mouth. One second of persistence equals one caudalie. Caudalie also trademarked the term vinothérapie, and in 1999, Mathilde and Bertrand opened the world's first vinothérapie® spa in the Bordeaux region of France. The company has since opened three additional spas in Italy, Spain, and New York City.

It was Caudalie that first identified resveratrol, a polyphenol in red-wine grapes, as a potent skin-care antioxidant, meaning it slows the aging process. The company also developed and patented a stabilized version of this free-radical fighter that makes its vinotherapy products effective.
How vinotherapy works
Treatments such as those offered at Caudalie seek to exploit the antioxidants found in grapeseeds and skins. Antioxidants are substances that fight free radicals, the rogue cells produced by the body that scientists suspect may be responsible for a host of maladies, from cancer to heart disease. One thing is certain. Free radicals attack collagen, the skin's basic support structure. Side effects equal wrinkles and sagging. To quell the effects of free-radical damage caused by UV exposure, antioxidants report effective. That's why extracts of grape skins and seeds have increasingly been popping up in beauty products within the last decade.
We can all drink to that.