Thalassotherapy: Finding Your Inner French Girl at the Local Spa
Published: Thursday, February 24th 2011
in Beauty
---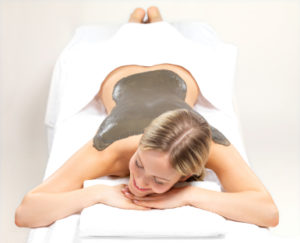 When it comes to style and beauty, French women are known for having a certain je ne sais quoi (hello, haute couture, graceful aging, and that always effortless chic appearance).  The land that gave us Coco Chanel, Audrey Tautou, and Clemence Poesy, is also the birthplace of thalassotherapy.
This tradition extols the healing and anti-aging properties of the sea, its water, its algae, and its other natural elements, and today, France dominates with more thalasso spas/centers (found mainly along its Atlantic, Channel, and Mediterranean coasts) than any other country.
But if heading to the coast of Brittany doesn't fit into your schedule anytime soon, find your inner French girl at one of these Wellness Week™ spa partners – j'adore their sea-inspired services!
Gurney's Inn Resort & Seawater Spa, Montauk, NY
Agora Spa at The Stamford Marriot, Stamford, CT: Self-Heating Sea Foam Cocoon, $67.50
Cityspa, Charlottesville, VA: Seaweed or Green-Coffee Body Wrap, $50
Farashe The Day Spa, Columbia, MD: Hydro-Active Mineral Salt Scrub, $50
Firstspa, Pinehurst, NC: Salt Glow Massage, $50
In Touch Massage & Day Spa, Thousand Oaks, CA: Seasalt Body Scrub & Hair Treatment, $50
Oasys Day Spa, Wood-Ridge, NJ: Seaweed Facial, $50
Pigalle Salon & MedSpa, Southfield, MI: Seaweed or Mud Body Wrap & 30-minute Massage, $72.50
Safety Harbor Resort and Spa, Safety Harbor, FL: Sea Salt Glow & 25-minute Aromatherapy Massage, $57.50
Sky & Sea Spa, Miami, FL: Deep Sea Massage, $50
The Woodhouse Day Spa – Cincinnati, Cincinnati, OH: Detoxifying Seaweed Wrap, $60
The Woodhouse Day Spa – Plano, Plano, TX: Seaweed Cellulite Wrap, $50