Our Thoughts Go Out to Those Affected by the Indonesian Quake
Published: Wednesday, April 11th 2012
by Amy Sung
---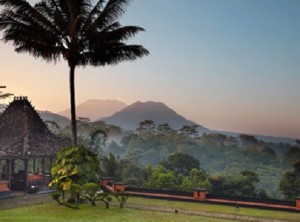 The massive earthquake that struck off Indonesia's Sumatra island on Wednesday afternoon has us hoping that all of the people in the affected areas, which include Bangladesh, India, Malaysia, Singapore and Thailand as well as Indonesia, according to published reports, are ok.
Beyond the people whose lives and homes are based there are many spas and tourists as well. Luckily, reports of this quake so far have not been as profound as the 9.1-magnitude quake in 2004 that triggered a tsunami across the Indian Ocean, and threats of a tsunami have been fading as the day goes on. Still, as the damage is still being weighed, the tremors of the quake were widely felt, and our thoughts and wishes are with the people and the plethora of spas in the affected areas; we hope you are all safe and can quickly recover from any damages!
Please feel free to share your thoughts below.