Vail, Colorado: Summer in a Ski Town
---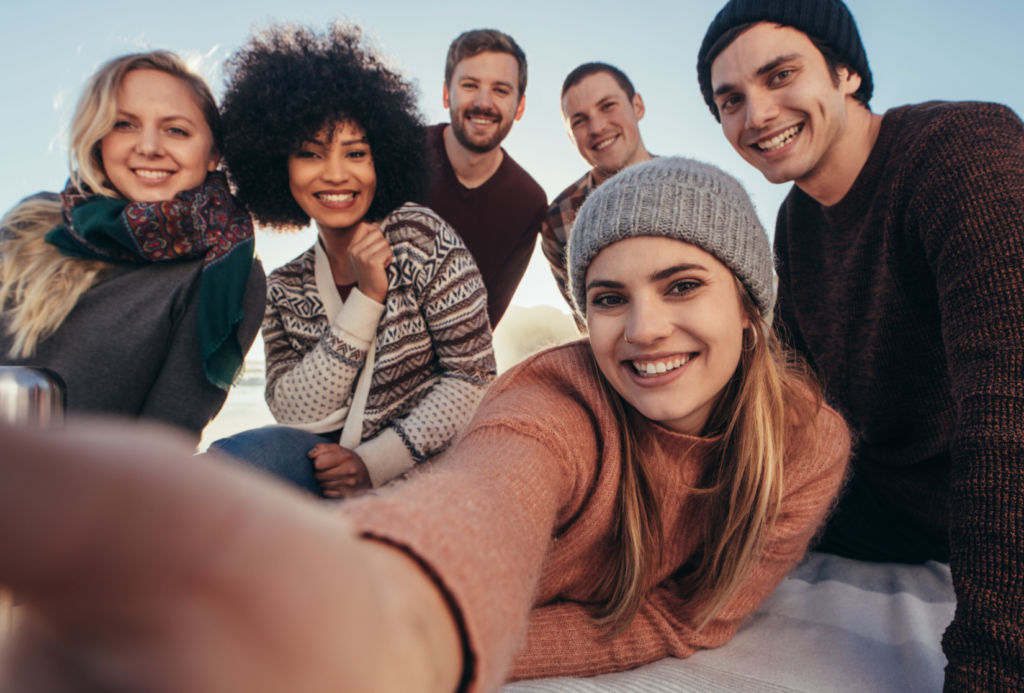 Vail's claim to fame has always been being the largest single ski mountain in the United States. The town was built in 1962 as a base around the Vail Ski Resort and the precious design and perfect landscaping seem like they belong in Disneyland. But there's a lot more than meets the eye in this ski town.
Locals who flock here from all across the country will tell you that in Vail, you come for the winter but stay for the summer. After visiting the last weekend in May, I understand completely. The mountains and forests here are breathtaking, and in summer it can be an even more immersive sensory experience. Listening to the rushing rapids and smelling sweet pines gives you a sense of place that's completely different from the snowy winter landscape. Instead of skiing and snowboarding, there's hiking, whitewater rafting, mountain biking, and rock climbing to keep you active and having fun.
Where to Stay
The Sebastian is the newest boutique hotel in Vail Valley and very different from the expected dark ski lodge. Instead of hunting trophies and antler chandeliers, there are countless contemporary Mexican sculptures and paintings from the owner's personal collection on display throughout the property. I love the skylights in the lobby and the cozy library, where you can play chess or tic-tac-toe and admire original abstract paintings by Manuel Felguérez. The entire lobby area feels like a massive living room with a concrete log centerpiece and all the guest rooms were renovated just last December. Every evening, you'll find a different cookie on your nightstand – one night I enjoyed chocolate crinkle cookies and the next, chocolate pistachio biscotti. The hotel definitely makes sure you're well fed. The complimentary sweet and savory trail mixes in the minibar are just the thing to pack for a hike.
Another great hotel that has a strong emphasis on wellness is Vail Mountain Lodge. With just 20 rooms, this is an even more intimate accommodation. A healthy lifestyle is a request away. You can get metabolic testing, body composition analysis, and a functional movement screening at the adjacent Vail Vitality Center. This allows your personal trainer to design the right exercise and nutritional regimen tailored to your body.
Vail Vitality Center wellness incorporates mental, emotional, and spiritual wellbeing. Classes for stress management, meditation, and yoga classes in addition to fitness. Pilates instructors to personal trainers and spa therapists will inspire you to be the healthiest, happiest version of yourself.
Where to Sweat
As soon as you drive into Vail, you'll be itching to get out on the mountains. Work with Ellen Miller, the outdoor fitness specialist at the Vail Vitality Center. "Being here in the mountains is so invigorating," she says, gazing up to the mountaintops still dusted with snow. "I'm lucky that this is my office every day." Ellen has climbed Mt. Everest on multiple occasions and now trains the US Women's Mountain Running team, but don't be intimidated.
You can also hire Paragon Guides for all kinds of summer adventures. They'll take you hiking, mountain biking, fly-fishing, and rock climbing depending on your interests. For the adventurous, take a multi-day trek into the remote Rocky Mountain wilderness with llamas. Visit the huts, remnants from the army division's vigorous training during World War II.
I chose a moderate half-day hike on the Gore Creek Trail with guide Donny Shefchik leading the way. The day before, I discussed my fitness level, the weather forecast, and where I wanted to go. This was my first visit to Vail, so I left it up to him. Donny was incredibly knowledgeable. He's hiked this trail countless times over the decades. He pointed out a couple of his favorite fishing and camping spots along with wild strawberries.
Where to Spa
Vail truly offers the best of both worlds in terms of pure nature and luxurious pampering. The Four Seasons Vail Spa is one of only two Forbes five-star spas in Colorado. Spa facilities, including wet and dry saunas, whirlpools, and cold plunge pools are open to all guests.
For a smaller, more intimate experience, Bloom Spa at The Sebastian offers unique treatments utilizing local ingredients. Several treatments help protect your skin and body from the natural elements and high elevation.
Where to Dine
Sweet Basil is akin to Gramercy Tavern in Vail. It's been around since 1977 and serves the most memorable and mouthwatering food in town. The focus is squarely on the innovative, bright flavors in each of executive chef Paul Anders' dishes. Each dish is complex and utilizes unique flavors like black lime dusted compressed mangoes. . Save room for the signature sticky toffee pudding that's been on the menu for more than 20 years. Pastry Chef Amanda Andrews has put her own twist on the decadent cake with brown sugar rum ice cream and peanut brittle.
Terra Bistro is another great option, especially if you seek out organic, sustainable food. Bread service doesn't come with butter here, but a housemade dal spread in chili oil. Eating healthy is easy here. House sprouted quinoa butter lettuce cups with balsamic macerated tomatoes is a special. Also a treat is the avocado followed by local trout stuffed with golden raisins and pine nuts. A small scoop of passion fruit sorbet will cleanse the palate and offer a guiltless sweet respite.
Carnivores will love Flame, the only restaurant in the Vail Valley with its own dry-aging meat locker. There are a half dozen housemade rubs and sauces to dress your bison, lamb and steak just how you like. The garden chimichurri was a perfectly herbaceous accent to marbled Rosen Farms lamb chops. Get a side of crispy kimchi Brussels sprouts plus the Four Seasons' exclusive Iconoclast Cabernet Sauvignon.
Most recent from Travel & Play