Wellness Travel Awards: Top 10 Hidden Gems
---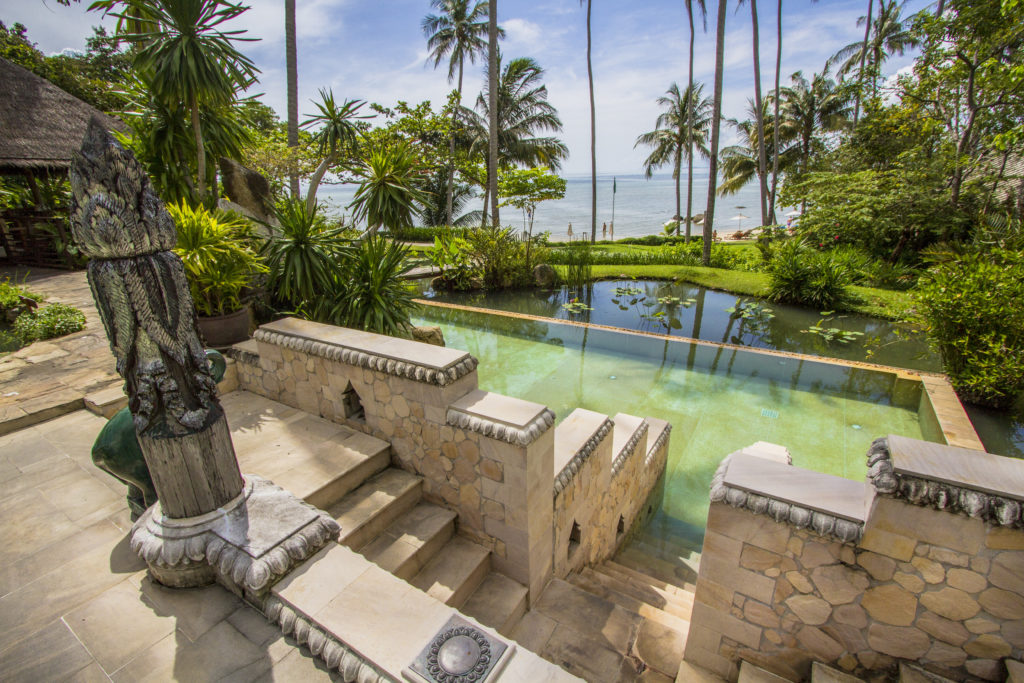 Dreaming of a vacation at your own private hideaway? Here is a sampling of "Hidden Gems" that were named the best of the best by the prestigious 2016 Wellness Travel Awards panel of editors and experts and consumers around the globe. While editors and in-the-know spa goers may be familiar with several of these properties, we hope this list will help you discover new horizons for your next wellness vacation. We are sure of one thing: all are worthy of hidden gem status.
Ananda in the Himalayas, India
Located in the foothills in Northern India on a 100 acre Maharaja's Palace Estate, Ananda in the Himalayas has won countless awards and achieved worldwide recognition for providing guests with a truly unique escape on their journey to personal health, wellness and rejuvenation. Ananda's philosophy of life, traditional ayurvedic and exceptional international cuisine, Asian and Western wellness traditions and a staff with an unyielding commitment to detail will make your getaway a once in a lifetime experience.
California's classic Sonoma County is home to over 400 wineries, countless outdoor activities, rolling hills, endless vistas, the rugged Sonoma coastline, old growth redwood forest – and the Farmhouse Inn. This boutique spa resort couples the intimacy of a bed and breakfast with the services and amenities of a 5- star luxury hotel. And, if you are looking for romance, the Farmhouse Spa features a farm- to-table products and many services designed for couples: (The "The Body Melt," "Playful Passion" and "A Roll in the Hay" offer a glimpse of the creativity that has gone into making The Farmhouse Inn a true hidden gem.)
Kamalaya Wellness Sanctuary & Holistic Spa, Thailand
Nestled on a hillside on Thailand's third largest island, Kamalaya Wellness Sanctuary is a secluded spiritual haven with open sea views, surrounded by natural streams and lush vegetation. Amenities include 70 holistic spa treatments and rituals inspired by the East and West, a steam cavern, the Buddhist cave and swimming pools surrounded by lotus ponds. Just 75 guests at a time enjoy an escape to this unpretentious paradise in a spectacular setting.
The Art of Living Retreat Center, United States
With the regal Blue Ridge Mountains as a backdrop, the Art of Living Center is secluded, uplifting, peaceful and dedicated to providing guests with an opportunity to embrace nature and a new healthy lifestyle. The Shankara Ayurveda Spa offers holistic programs for health, fitness, nutrition, stress management and anti-aging, along with yoga and meditation classes and ample outdoor activities.
Visit www.wellnesstravelawards.com to see the full list of winners on six continents, in 40+ countries and in 20 categories. And here is the complete list of winners in the Hidden Gems category:
Ananda in the Himalayas, India
Azulik Eco Resort & Maya SPA, Mexico
El Nido Resorts Pangulasian Island, The Philippines
Farmhouse Inn, United States
Grand Hotel Tremezzo, Lake Como, Italy
iwa spa Blue Mountain, Canada
Kamalaya Wellness Sanctuary & Holistic Spa, Thailand,
The Art of Living Retreat Center, United States
The Inn of the Five Graces, United States
VOYA Seaweed Baths, Ireland