Wellness Through Water: evian®SPA Goes Global
Published: Wednesday, August 29th 2012
---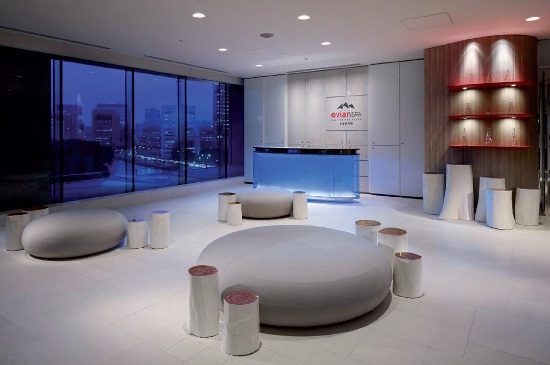 evian® is no stranger to the spa world; since its start in 1824, it has welcomed guests to its traditional thermal baths in Évian les Bains in the Rhône-Alpes region of France. Now, the brand is rolling out its new evian®SPA concept to fine hotels all over the world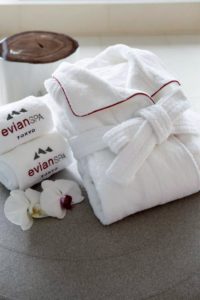 Centered on purity, health and youthfulness, the first ever evian®SPA launched in May 2012 in Japan. Located on the 5th floor of the lavish Palace Hotel Tokyo, the luxury mineral water brand's first concept spa covers 3,937 square feet and features six treatment rooms, a fitness studio, swimming pool with terrace and decor inspired by French savoir faire and Japanese tradition melding together. Starting this month, the brand plans to take the concept international.
Treatments in all evian®SPAs will be inspired by the journey that evian® water takes through the Alps and represented by four distinct experiences: Celestial, Mineral, Precious and Vitalizing. The spa's architecture will mimic a mountain's curves, and look as though the walls have been shaped by water. Guests will feel like the Alps are a mere stone's throw away through spa lighting (which follows the rhythm of the sun cycle), sound interaction and special signature aromas. Based on the belief of a "culture of water," water plays an essential role in treatments, whether cold, hot, warm or icy. And of course, guests are treated to mini bottles of evian®.
Check out our slideshow on the cutest, coolest and kookiest themed spas, hotels and gyms.