Winter Getaways: Choosing the Right Health Resort for You
Published: Friday, January 8th 2016
---
Thinking about a winter getaway this year? One that's not only a vacation but also a boost to your New Year's resolutions for shedding weight and getting fit?
Here are four good questions to ask about the health resorts you'll be considering.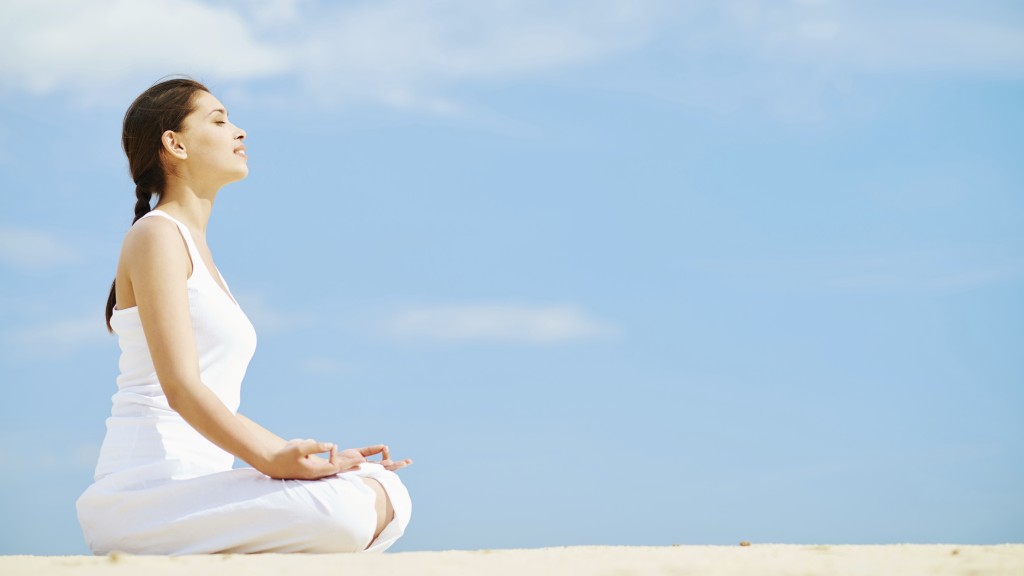 "What type of food will I be eating?"
Optimally, the resort's diet should be what virtually every major public health organization now recommends, namely, whole, unprocessed, or minimally processed foods like fruits, vegetables, and whole grains; and lean, healthy sources of protein like fish, white poultry, and legumes (beans).
You also need to like the menu. There's no point in going to a health resort to lose weight or learn healthy habits if you don't like the food. Even if you can stick it out during the time you are at the resort, you're not going to maintain the same diet when you get home.
But do consider that your palate may change. "We see it all the time at the Pritikin Longevity Center," smiles Anthony Stewart, our head chef at Pritikin. "For example, some of our guests arrive telling us they hate just about every vegetable imaginable, but by the end of their stay here, they're actually enjoying the flavors of many vegetables, and asking for seconds."
All the hyper-salty, hyper-sugary, hyper-fatty foods we're accustomed to in our society can actually mask the subtler flavors of fresh, whole foods. We need to get away from our typical diets so that our taste buds have a chance to open up to pleasures like the natural saltiness of fresh tomatoes or the multi-layered sweetness of a mango.
So, when looking at diets of various health resorts, consider your own likes and dislikes, but be open to new adventures and new ways of eating.
And do look for resorts that have healthy cooking classes, like the ones our chefs teach at Pritikin, so that you return home with new skills for maintaining your healthy lifestyle.
"Am I able to personalize my experience?"
While health resorts have a general approach to how they help clients lose weight or follow healthy lifestyles, they should also allow guests to customize their experience depending on their goals and needs.
When you arrive on site, a staff member should sit down with you to make sure the health resort understands your goals and is ready to accommodate you.
At Pritikin, each guest first meets for one hour with one of Pritikin's board-certified physicians, and that consult is followed by a thorough fitness assessment with one of Pritikin's university-degreed exercise physiologists.
And while Pritikin has taught its renowned core program of diet and exercise for the past 40 years, it also offers several highly personalized services that many guests take advantage of, including:
Heart Health Package
Optimal Weight-Loss Package
Diabetes Health Package
Women's Health Package
Smoking Cessation Counseling
Back and Joint Pain Prevention
Sleep Apnea Screening
Couples' Counseling
Anger Management Counseling
Compulsive Overeating Counseling
Acupuncture
Bone Density Testing
Personal Exercise Training
Personal Nutrition Counseling
"Do I like the people I'm with?"
It happens all the time at the Pritikin Longevity Center.
Three or four middle-aged guys, often at Pritikin to lose weight and live better, sit down together in the dining room with their plates of grilled veggies, bean burritos, and other Pritikin-slimming food. They're from all over: Texas, New York, Brazil, and beyond.
The banter begins with typical guy talk. The NFL. Golf. The gorgeous exercise leader who just smiled at them on her way to the lunch buffet. And often, the acknowledgment: "Hey, this rabbit food tastes pretty good…Who knew?" they joke.
But then, the conversation slides easily, effortlessly, to deeper things. Cholesterol levels. Triumphs over diabetes. Dreams for the future. In the dining room and elsewhere at Pritikin, bonds form. Friendships grow. And they often last far beyond the week or two spent together at Pritikin.
For health and longevity, good food and fitness matter in a very big way, but unbeknownst to our Pritikin guests, the friendships they develop at the health resort may also play a profound role. Many studies over the past few years have found that people generally live longer, happier, and healthier lives if they have a strong circle of friends.
"Life frees up at Pritikin's health resort, and friendships grow," observes physician Danine Fruge, MD, who has been on the medical team at Pritikin for more than 10 years. "In fact," she smiles, "our guests often tell us, 'I feel like I'm back in college.' And we understand why. They're getting a great education—this time it's in health and longevity. They're feeling young again, thanks to the very healthy food and fitness program here. They're meeting many interesting and like-minded individuals. And there's time to enjoy—and develop—these new connections.
"What's fun to watch, too, is how our guests cheer each other on. They're all in this big new thing called 'healthy living' together. They're laughing and sharing all their missteps and triumphs. It's no wonder that friendships—really good friendships—take seed."
When considering your winter getaway, try to get a sense of the type of people who generally vacation at the resort. Certainly, you want to feel that you have a good chance of fitting in. And optimally, you want the opportunity to develop meaningful, long-term connections.
Will my experience be a lasting one?
You can jump start your weight loss and live a healthy lifestyle while staying at the resort, but a truly exceptional experience gives you the tools to continually meet your goals when you're back at home. See whether the resort offers the following to help you make long-term progress.
Educational opportunities, such as healthy cooking demonstrations and nutrition classes.
Individual consults with professionals like psychologists and registered dietitians to help you zero in on your specific needs and goals
Help making a plan for when you go home so you can continue your healthy habits.
An option for ongoing support, such as phone calls or emails with a dietitian after you go home.