How Modern Spas Evolved From Water's Healing Properties
Published: Sunday, May 1st 2016
in Spa
---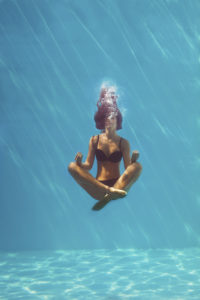 Water: It is a life force, cleansing symbol, and powerful image. All living things need water to live and grow. Water also harbors the power to heal. While modern day spas cue images of pampering salons, spas have been around since ancient times, originating as restorative locales featuring therapeutic waters.
Tania Ho, founder and owner of Museflower Retreat & Spa in Chiang Rai speaks from her professional experience.  "The word 'spa' is an acronym for Salus Per Aquam in Latin," Ho explains, "which means 'health by water.' So traditionally speaking, a spa is a place offering healing water treatments, such as Roman baths and mineral hot springs." Turkish saunas, Moroccan hammams, Japanese hot baths, and French holy springs are just a few prime examples of this historic tradition.
Ho believes our connection to water began in the womb. "We were surrounded by water inside our mother's womb. When we submerge in water, we feel free and safe as if we were inside the womb. When we move in water, there are no restrictions, no weight, no gravity, and we can feel like we are flowing. It's a space where we can reconnect to our natural state and to where we came from – our origin."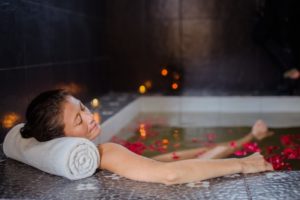 Modern spas have adapted and evolved the original spa concepts into hydrotherapies such as:
      Kneipp Baths – using various water temperatures and pressures to ease ailments through stimulated blood flow.

      Thalassotherapy – using seawater and its mineral properties to benefit the body and skin.

      Watsu – an acupressure massage (Shiatsu) performed in warm water by a therapist. It's a deeply relaxing treatment, as the muscles can loosen and stretch more in water.
Water is a recurring theme at Museflower: It is the only hotel in Chiang Rai utilizing waterbeds, which allow the muscles to relax and the spine to realign. It is home to Thailand's Himalayan crystal salt water swimming pool, as well as a Thai herbal steam and Japanese Hado counseling.