Steam, Sweat, Scrub: The Deep Cleanse
---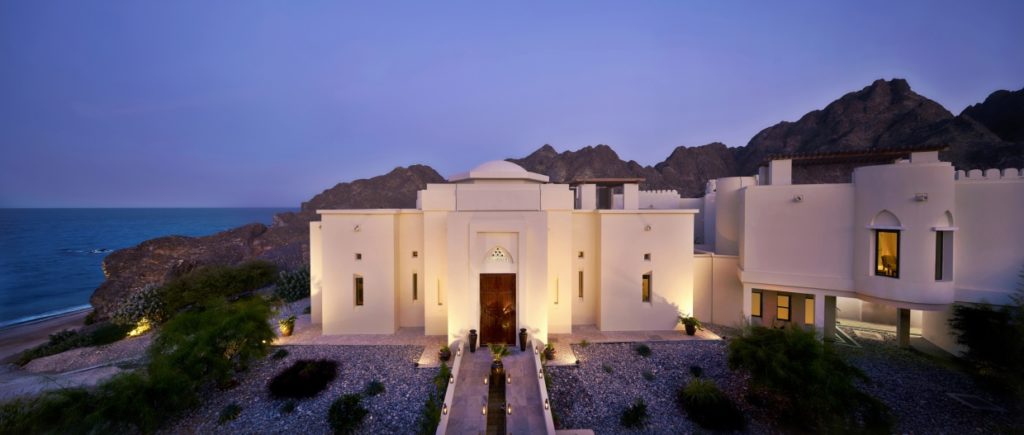 I recently spent June 11th at the newly opened  Six Senses Spa in Muscat, Oman. Not only did my visit coincide with Global Wellness Day but it also happened to fall during Ramadan, the holy month of fasting, purification and self-reflection. Situated within the grounds of the sea-facing Al Bustan Palace, the 33,000 square foot wellness spa set across three floors is reminiscent of traditional Omani forts and villages. As I weave my way through endless arched walkways in search for the yoga class  – I am lost in a world of domed ceilings and spouting falaj water channels. Lost in a world of infinite hammams, steam and saunas. Lost in the beauty and soul of unique Oman.
Fortunately I run into Adeline Wee, the Operations Director, who keeps everything flowing with ease. Adeline's background as a Naturopath combined with her eight- year reign as Regional Director for Banyan Tree, positions her perfectly for her role overseeing two Six Senses properties including the Zighy Bay destination spa.
"We are all about presenting wellness and offering experiences in our own Six Senses Spa's quirky way," she tells me over fresh juices. "And we do this with innovation and with a twist on tradition." For example with the recent addition of Integrated Wellness developed by Six Senses and a team of well respected professionals including Dr. Mehmet Oz,  Dr. Michael Breus and Dr. Steven Gundry. The Wellness Screening that I take, measures stress parameters, hydration, heart rate, tissue oxygen uptake, metabolism and inflammation. On the one hand the diagnosis is a little confronting. Nobody really wants to hear that their metabolism is sluggish, their body slightly too acidic and there may be indications of inflammation.  At the same time, it's also highly motivating.  I feel determined to return back to my old but good habits of warm lemon water in the morning, increase my greens and move move move!
To soften the blow, I immerse myself in the Signature Hammam that is part of the extensive Hammam menu (the spa houses at least six Hammams). It's all soap, foam, steam and scrub – and it's heavenly. Common in historic Morocco, the Middle East and North African regions, Hammams and thermal bathing have been experiencing a worldwide renaissance lately as have Islamic traditions (a top 2016 Global Wellness Trend).  The treatment I experience includes the traditional Kasa scrub with black olive soap from Morocco, a macadamia hair mask and a Balinese Massage. The results are instant. It's like my being has received a deep cleanse inside out. I'm a new person.
Highlights: With Oman's only private ladies beach plus private members area, juice bar, gym, yoga and meditation studio and indoor pool, this is where well-heeled Omani women will come for the entire day.
What else to love? I gravitate to the retail area. They stock some of my favorite brands, Subtle Energies, Six Senses signature neck pillow (essential for anyone who suffers tech-neck), The Organic Pharmacy range and the rather glam Margy's of Monte Carlo.