ACNE FACIAL
KNOW BEFORE YOU GO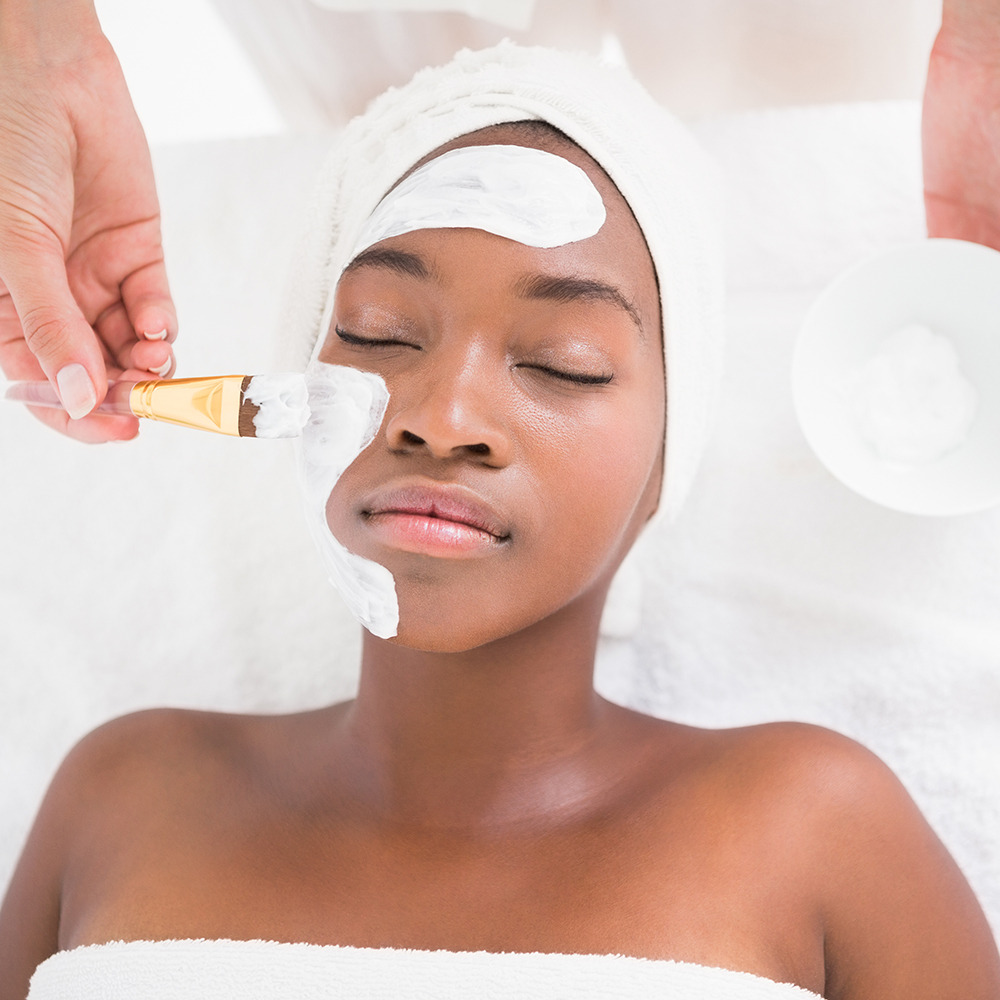 ACNE FACIAL
Acne treatments are not just for teenagers. Many men and women in their 20's, 30's and beyond are dealing with spots, pimples and irritated skin. While many people with acne opt to visit the dermatologist, a visit to the spa could also improve your skin. Spafinder helps you find spas that offer acne facials near you.
At the spa, treatments for acne usually employ deep-pore and deep-tissue cleansing to rid the skin of excess oils and stimulate circulation. Antibacterial ingredients like tea tree oil and lavender are often utilized in an Acne Facial to prevent further breakouts and soothe your skin. Acne Facials generally incorporate a combination of thorough steaming, deep cleansing, facial extractions to remove pore-clogging sebum, a healing mask and gentle moisturizer. Don't be afraid to ask questions to find out exactly what is being done to your skin. Let your therapist know if you are on any acne medications as some products do not react well with Acne Facials. For those who suffer from more extreme cases of acne, a spa facial may not be the best treatment. In this case, the therapist should advise you to make an appointment with a dermatologist.
In many cases, more than one treatment is needed to achieve the desired result. Generally, a series of acne facials as well as at-home care that features a daily skin-care regime is recommended for ideal results. Learn more about Acne Facials, read Spafinder's Guide to Acne and Deep Cleansing Facials.
Read about facials of all types and what might be right for your skin in Spafinder's guide to Which Facial is Right For Your Skin? Or, find a treatment provider near you or get more information on various treatment types by clicking one of the Facial Services on this page.
MORE FACIALS & SKINCARE IDEAS
LEARN MORE ABOUT FACIALS AND SKINCARE
Ways to Soak in the Sun this Summer

Have a plan for long days in the sun this summer with these helpful tips on how to soak up the vitamin D without feeling the burn.

Skin Health Alert; Enter Solawave NEW LED Light Therapy Wand

The magic wand of skincare – the Solawave's new LED light therapy wand is now more affordable than ever. Enjoy age defying tech for a steal.

Spafinder; Gift Cards for Wellness, Massage and Beauty

Spafinder Gift Cards promise experiential relaxation. With gift cards for wellness and beauty, bring the spa to your friend or family member.
GET 10% OFF SPAFINDER GIFT CARDS
Get 10% off Spafinder Gift Cards! Sign Up Today!