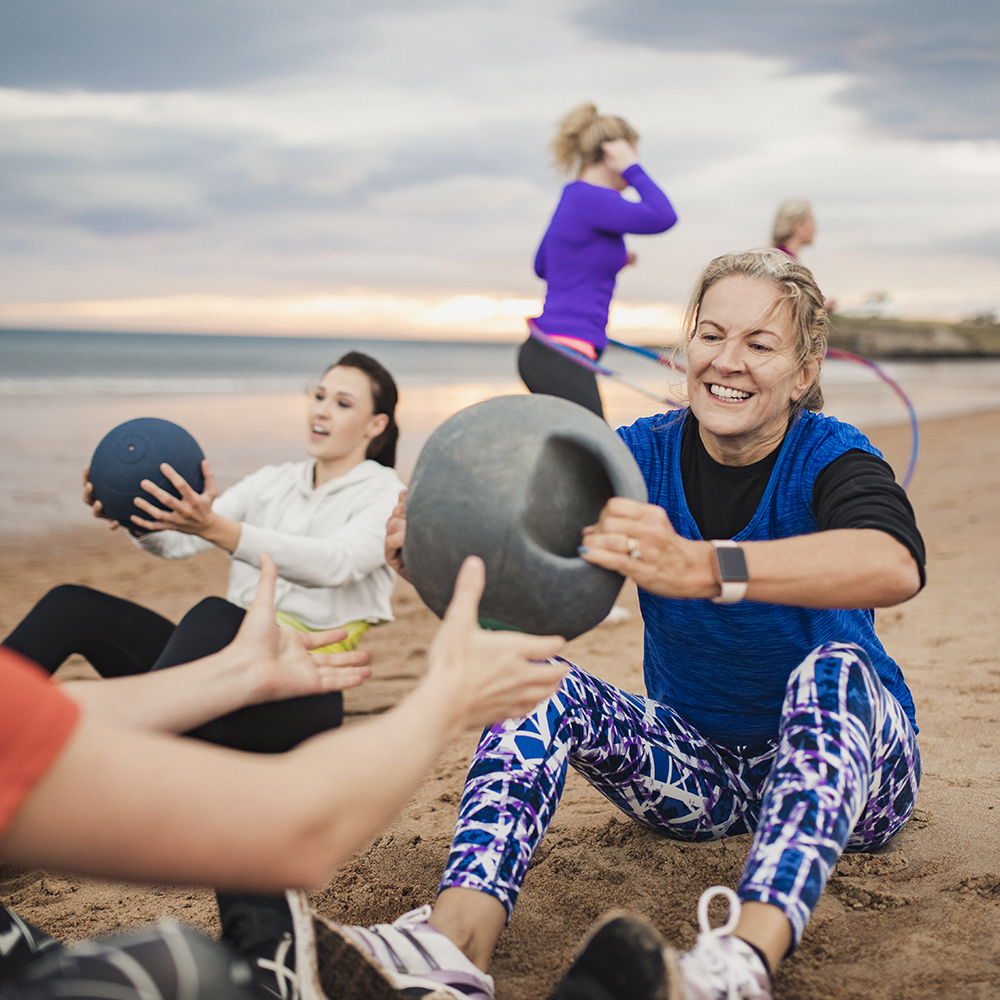 BOOTCAMP
Inspired by military training, bootcamp classes are high octane, high intensity, high fat-burning fitness workouts that target every muscle group in your body and work to bring you to your highest fitness potential. Using weights, interval training, cardio and body resistance, the instructor will push your body to its limits. Are you up for a challenge? Do you want a hardcore workout that will carve your core, build muscle, and burn fat? If you answered YES to either of these questions then bootcamp might be right for you. Wear comfortable clothes, drink lots of water and get moving!
Top 5 Reasons to Join Spafinder's Wellness Warrior Challenge

It's officially National Wellness Month, and Spafinder is joining in on the fun this August with an exciting Wellness Warrior challenge.

Do Not Disturb—Monthly Massage Calling

For greater physical and mental health, take your wellness journey to the next level with a monthly massage.

Jumpstart your day with Pilates & Yoga

Find your zen with Spafinder when you use our cards for Pilates, Yoga, Personal training and more. We live and breath wellness every day and want to share these rituals with you.