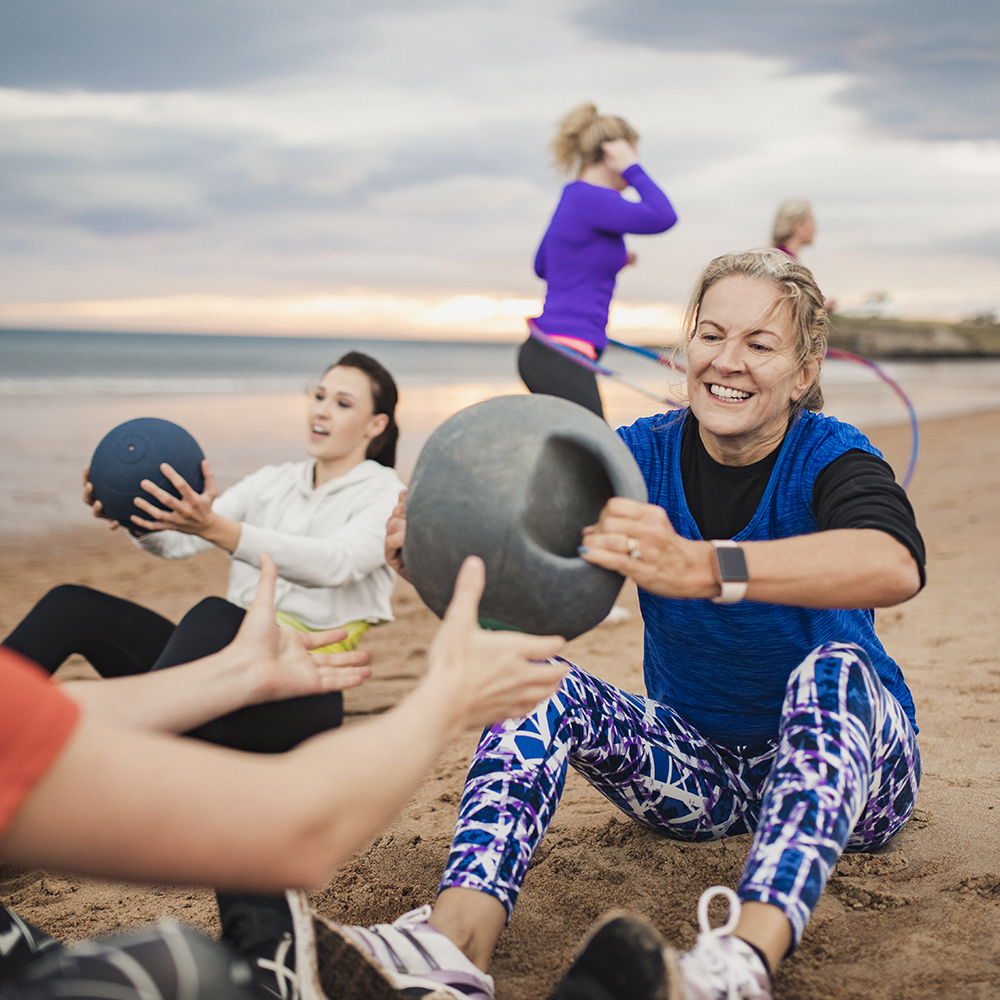 BOOTCAMP
Inspired by military training, bootcamp classes are high octane, high intensity, high fat-burning fitness workouts that target every muscle group in your body and work to bring you to your highest fitness potential. Using weights, interval training, cardio and body resistance, the instructor will push your body to its limits. Are you up for a challenge? Do you want a hardcore workout that will carve your core, build muscle, and burn fat? If you answered YES to either of these questions then bootcamp might be right for you. Wear comfortable clothes, drink lots of water and get moving!
Rucking: How Weighted Vests Can Transform Your Workout

Rucking is pretty straightforward. It involves putting weight in a backpack and walking with it. That's it!

The Power of Pilates: Activate Your Core

Pilates has the mind-body connection (focus) that yoga offers but with a faster rhythm— and we think longer-lasting results.

The Best Outdoor Exercises for Spring

Time to get out side and get exercising – try these fun outdoor exercises and make one your new obsession!