Get Polished for the Holidays: 3 Yummy DIY Spa Scrubs
Published: Tuesday, November 22nd 2016
---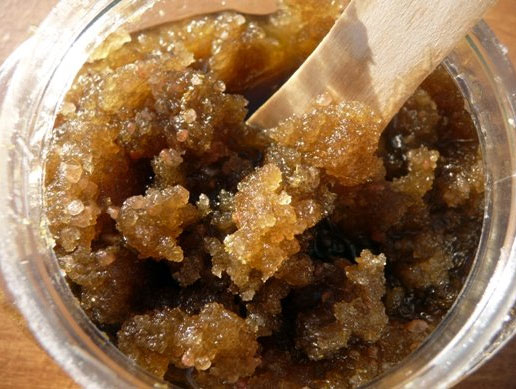 Whether you are entertaining at home or traveling for the holidays, it's important to take care of yourself. These easy-to-make DIY scrubs from award-winning spas are the perfect way to take a spa break at home: just mix, draw a warm bath or shower, light a candle and forget about turkeys and airport lines. (Hint: these also make lovely hostess gifts!)
Ritz-Carlton Spa, Dove Mountain: Brown Sugar Scrub
Not only is brown sugar tasty in Thanksgiving pies, it's great for the skin too, especially as cooler temps can mean drier skin for some.
We found this super simple recipe for a brown sugar scrub from the Ritz-Carlton Spa, Dove Mountain. Easy to make at home, and extremely affordable, sugar scrubs are generally gentler than salt scrubs and can increase circulation as well as slough off any unwanted dead skin.
Once you've crafted your delicious sugar scrub, store it in a Tupperware or a shallow glass container with a lid. You can also substitute any other oil suitable for skin (oils made from nuts and fruits are great) in place of the almond oil, if you'd like. In place of vanilla extract, you can use your favorite essential or fragrance oil, like jasmine.
The scrub should last around a month, according to the Ritz-Carlton, Dove Mountain, and feel free to add few drops of tea tree or rosemary essential oils, which are natural preservatives that may make the scrub last a bit longer.
Brown Sugar Scrub (Makes 1 cup)
1 cup brown sugar
½ cup sweetened almond oil
1 tsp. vitamin E
1 tsp. vanilla extract
Simply combine all the liquid ingredients together, then mix in the sugar. Use in the shower, rubbing it into your skin in circular motions. Rinse sugar off (don't wash the oil off though!) and your skin should be silky smooth and well moisturized.
The Lodge at Woodloch: Rosemary Citrus Body Polish
Who doesn't love the soothing scent of rosemary? In case you didn't know, while it's delicious to cook with, rosemary is also a powerful aromatherapy scent with purifying and cleansing effects on the nervous system and brain. It can help clear the mind, prevent mental fatigue, and relieve headaches, and it can also be beneficial for asthma, swelling, and skin circulation.
The Lodge at Woodloch shared with us their at-home spa recipe incorporating this delightful herb. Give it a try – it's easy, relaxing and effective!
Simple Rosemary Citrus Body Polish
2 tbsp. crushed rosemary
¼ cup natural sea salt
¼ cup oil (grape seed, coconut, etc.)
1 tsp. fresh squeezed lemon juice
1 tbsp. honey
Mix together and enjoy.
Sugar, Spice & Everything Nice: DIY Peppermint Foot Scrub
The busy holiday season has many of us running around for gifts and goodies, resulting in achy and tired feet. So the next time you're out, pick up these three easy-to-find ingredients to make this DIY peppermint foot scrub from Mirbeau Inn & Spa and relief and relaxation will be on its way (You'll likely have at least two of these ingredients in your pantry already.) Peppermint is helpful in pain relief as well as in treating stress and anxiety.
Ingredients:
1 cup granulated sugar
Olive oil or coconut oil (amount is up to you)
A few drops of peppermint essential oil
Instructions:
1. Pour the granulated sugar into a mixing bowl and gradually add your favorite olive oil or coconut oil. Mix together until you have a slightly wet, but grainy consistency (really, whatever looks good to you).
2. Add a few drops of peppermint essential oil. Transfer the scrub to a bottle or jar.
Most recent from Beauty & Grooming