Grooming 101: Barbershops Get Social
Published: Thursday, April 25th 2019
by Spafinder
---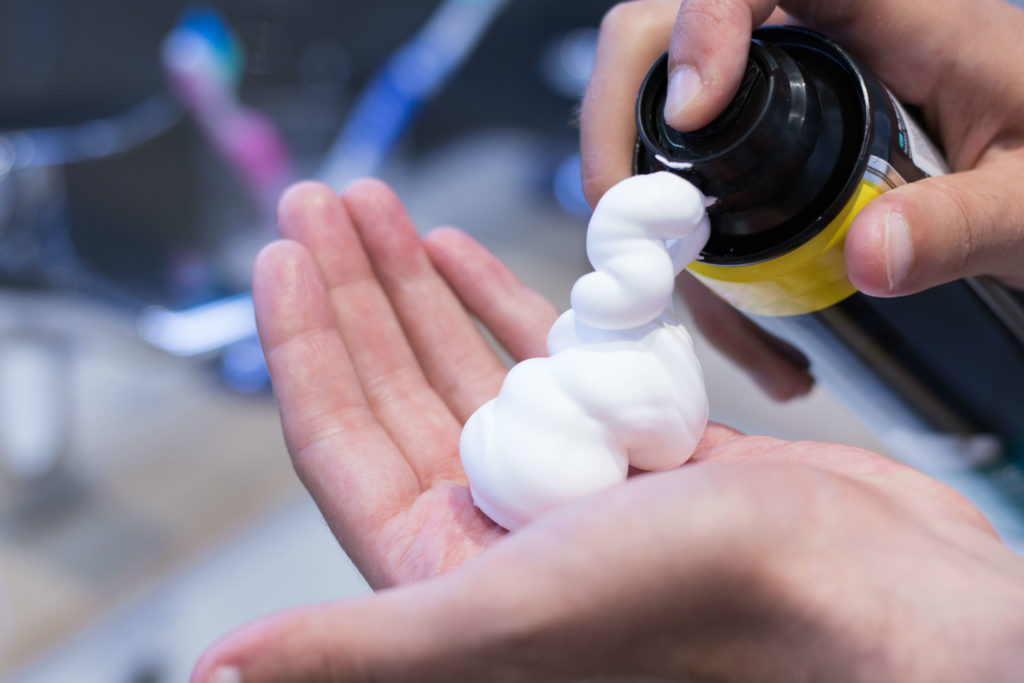 Retro is a hot trend and social barbershops are a perfect example of how old is new– with lots of improvements. Guys are abandoning chain chop shops and full-service salons, which were designed with women in mind, in favor of social spaces where they can get a good haircut or beard trim and enjoy time out with patrons and barbers in a guy-friendly environment. And these local hangouts are a far cry from rows of barber chairs in a sterile atmosphere. Read more to discover which barbershops are hot and why serious drinks are center stage at these new grooming hubs.
Numbers Matter
The men's grooming market is expected to reach $26B by 2020 and barbering is the fastest-growing profession in the United States. And while brands like Dollar Shave Club have disrupted the razor market, brick and mortar shops are responsible for 81 percent of men's grooming product sales. (Beauty and grooming love impulse buyers.) And let's face it: you can't get a haircut online. [1]
Driving the Social Barbershop Trend
This new breed of barbershop celebrates a hip lifestyle and provides a social experience designed for men. (Think retro games and craft beers.) Retail experts say the digital media is in part responsible for the dramatic growth of social grooming, and we agree people are lonely and starved for human experiences. Enter the social barbershop where you can make friends, hang out with the guys and enjoy a high-end drink.
And for patrons looking for some personal down time while they are groomed, many barbershops offer TVs tuned to the game at each station or private booths. Clients also enjoy classic favorites like hot towels, straightedge razor shaves, shoe shines and manicures. Plus, while men are comfortable with services like hair color and hair and scalp treatments, they appreciate having these specialized services performed by experts in men's hair–not hidden in the back room of a woman's salon.
Masculinity Takes Center Stage
According to Forbes, there's no question that these barbershops are marketing masculinity. Some celebrate the male lifestyle with cabin motifs (mounted deer heads, Adirondack cabin furniture). Others pay homage to 1920's speak-easies with rich paneling, billiard tables and deco chandeliers. As Forbes said, "Today's barbershops are helping to define, enhance and critique traditional notions of what it is to be a man."[2]
Hot Shops – Trendy Cities
When we said social, we meant socializing guy-style and that includes craft beers and cocktails, bottle clubs, locally roasted coffee beans and serious alcohol labels. This conviviality reflects old-time barbershops but goes far beyond casual conversations and sports bets–unless passing around a bootleg flask of Jim Bean counts. Here are three hot shops recommended by the lifestyle mavens at GQ.com, located in three trend-setting locales across the U.S.
The Whiskey Barber, Jackson Hole, WY
This is BYOB set in a barbershop. Clients are invited tostore a bottle of their favorite brew. The Whiskey Barber supplies glassware and ice, even Wyoming whiskey rocks.

Birds Barbershop, Austin, TX
Birds features local mural art, old school arcade games and pop music. Guests are treated to locally brewed Shiner beers and invited to frequent parties—such as a celebration of the release of Shiner White Wing Belgian wheat ale.

Persons of Interest, Brooklyn, NY
This Williamsburg barbershop attracts the hip side of Brooklyn, where beards need trimmed and beverages are artisanal concoctions. Look for coffee beans roasted locally and beers from the nearby Brooklyn Brewery.
And here are two of our favorites: Rudy's Barbershop in Silver Lake, Los Angeles, has locations across the U.S. and is a longtime ally of the LGBTQ community. The Spot has 14 locations in South Florida and serves alcohol in a hip atmosphere.
Sign up to receive insider tips, luxury destinations and more.

---
[1]Forbes, "Barbershops Are Back And Bucking Retail Trends." Bisnow, Kyle Haggerty, July 2017
[2] Forbes, "Barbershops Are Back And Bucking Retail Trends." Bisnow, Kyle Haggerty, July 2017