Man Grooming & More
Published: Monday, June 5th 2017
by Jacky
---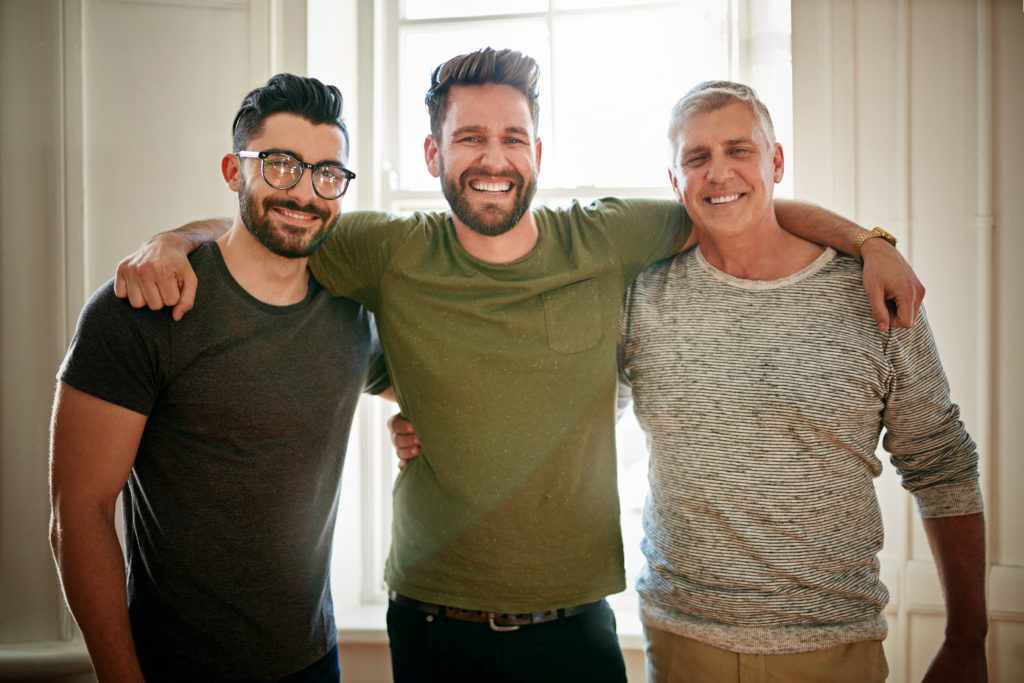 Hair removal, waxing, and well-groomed beards are hot man's grooming trends right now. Whether it's for athletic purposes, or just for the ladies, for many years, men have been removing body hair, taking care of their bearded locks and just themselves overall.
When asked why they groom, many respond because my wife or girlfriend likes it.
With the ladies weighing in, waxing has become quite popular in salons and spas for men. Less irritating than shaving and more attractive than buzzing down, waxing also lasts longer, cutting down on daily hair removal regimen. Not to mention the trend has gone south, where men like women have decided to bare it all, in some cases even performing permanent manscaping.
So how does a first timer prepare for his first wax experience?
First, exfoliate.
You want to make sure that you remove as many ingrown hairs as you can.
Second, brace yourself.
Waxing for the first time can be a surprise and it will separate the men from the boys. Be sure to select a salon that has good reviews either by friends or online. Hair follicles grow out finer after the first wax so every wax after the first one gets easier. Don't be discouraged.
A question to ask is how long should your hair be before you wax. A good wax center will provide this information to you if you disclose you're a first timer. Recommendations do vary based on the area you wish to treat.
All about the face.
Now, what are some options for the face? Tons of guys are lightly removing hair around their eyes and grooming their beards instead.
For eyebrow areas, men can choose to wax, but threading and sugaring are also popular. Both trends have seen an uptick recently. Threading involves a thin cotton or polyester thread that is doubled, then twisted. It is rolled over areas of unwanted hair and plucks the hair at the follicle level. Threading removes short rows of hair.
The Science of Waxing
Sugaring, sugar waxing or Persian waxing is a method of hair removal that has been in use since 1900 BC.  Sugaring is often compared to standard waxing. During the process, a sugaring substrate sticks to and essentially removes hair without attaching to the skin. The substrate is applied at room temperature or heated to a lukewarm temperature, to minimize the risk of burns.
Another Spafinder article describes Brazilian waxing, tips, and methodology to ensure your more sensitive areas are treated with TLC. Read more about these trends here before you book an appointment.
Now that you've groomed your face nose up, what do you do with your beard?
Be patient. Hair needs time to grow. Your only responsibility is to make sure it is not unruly unless you want it this way. Normally 4-6 weeks out hair will grow out and by then it'll have evened out. You can then pick a style based on your hair density. A barber will use a straight razor to line it and in the beginning, you'll want to show that beard as much TLC as you can. Remember boys, match your beard to your face, seek a professional barber to make sure your beard is 100% intact, invest in a quality trimmer for home use and on occasion if you want to dress up your beard, try beard oil.
After all this talk about grooming and hair removal, there is the importance of maintenance overall and facials. It's no longer so strange to see a man competing for your pedicure seat or trimming his nails along with yours. Presentation and self-care have created a broader audience for salon services.
Men need facials too. Clogged pores, oily skin and sometimes a detox is in order to simply peel away dead layers, exfoliate and reveal smoother refreshed skin. Particularly for active people, facials can make your skin radiant again. Speak to your facial specialist first also if you have rosacea or psoriasis. Some might also suggest alternative ways address either one. Men like women have skin issues they'd like to treat but might not know exactly how to.
Always remember that, while looking better is a plus, feeling better is a must, so explore the spa amenities and take the time to relax afterward.