Your 10-Minute Morning Beauty Routine (Be Out the Door in 10 Minutes or Less!)
---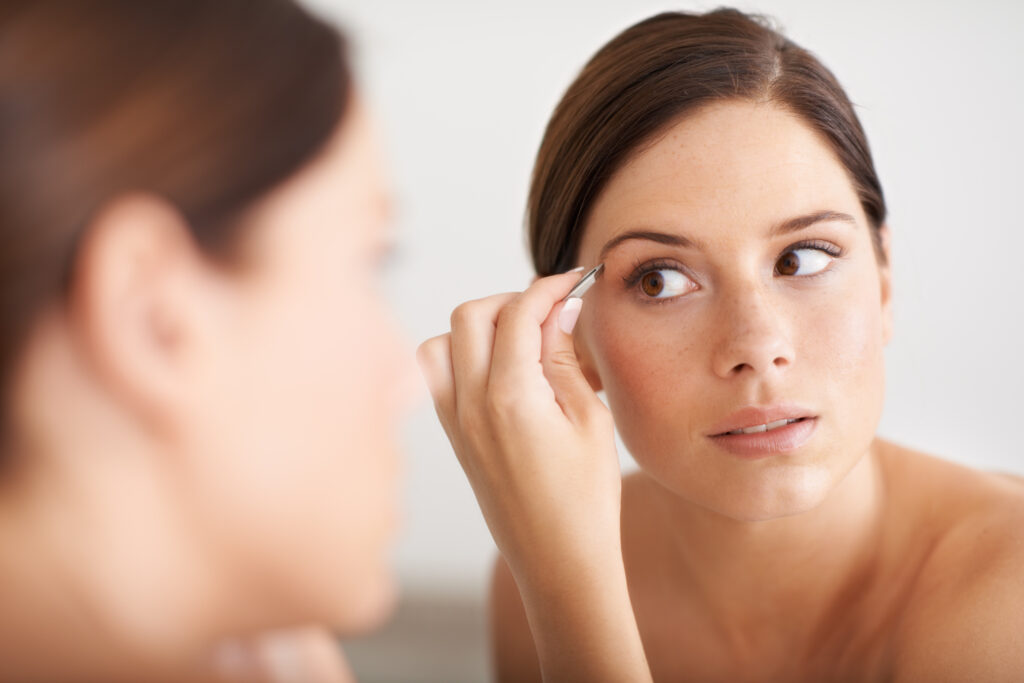 Getting enough shuteye is probably the most important component of a beauty routine (they don't call it beauty sleep for nothing). So when the morning arrives, and we're met with hitting "snooze" one more time or dragging ourselves out of bed to get ready, the former usually wins.
But there's no need to compromise anymore. We've compiled seven quick and manageable steps to help get busy ladies out the door in 10 minutes or less!
Take a shower the night before, spritz damp hair with a texture spray (Alterna Bamboo Beach Summer Ocean Waves Tousled Texture Spray [$20] is a reliable option), and twist your locks into a loose bun. Make sure to secure it with a tie like Emi Jay hair elastics [starting at $5.99 for a set of three], which don't cause a crease. Catch a few winks, take out the hair tie in the morning and then admire your relaxed, beachy waves.
Tinted moisturizers (Laura Mercier [$43] is my particular favorite) can act as a foundation, smoothing out imperfections and giving you a bit of a glow. Just make sure to purchase one with an SPF of at least 20.
Find a mascara that lengthens and curls, so you can skip the eyelash curler (one less step in your makeup routine!) but still look wide awake. We like Giorgio Armani Eyes to Kill Excess Mascara ($32).
A fat crayon-type stick such as Clinique's Chubby Stick Moisturizing Lip Colour Balm ($17) gets your lips stained that much faster. Kick your routine into high gear as well with Nars The Multiple ($39), which does triple duty as an all-in-one, multipurpose makeup stick for cheeks, eyes, and lips.
Skip the blush; instead, quickly sweep a bit of bronzer on your cheekbones, down the bridge of your nose, and along the rim of your forehead for a sun-kissed look. Guerlain Terracotta Light Sheer Bronzing Powder ($52) blends five shades, plus a complexion highlighter.
Our favorite beauty tip: Using an eyebrow brush (we adore Anastasia Beverly Hills Tinted Brow Gel [$22]) makes any face look finished and defined, even if you're sans makeup.
Dab on a spritz of perfume before going out the door—it only takes a second!