Beauty Products for a Cause: Shop For Japan
Published: Monday, April 18th 2011
in Beauty
---
During this time of crisis in Japan we have seen countries, companies and communities around the world rally in support of the devastated people and landscape of Fukushima, Miyagi and the neighboring areas affected by the tsunami, earthquake and resulting nuclear disaster.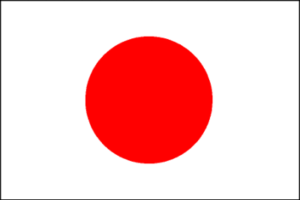 Joining the efforts are some of the world's most prominent beauty brands, who are using their influence and encouraging their loyal customers to shop for Japan.  While some of these brands have erected their own charities or selected smaller organizations to donate to, many have aligned with the American or Japanese Red Cross.  If you wish to make a direct contribution to the relief efforts through the Red Cross with no purchase necessary, please visit their website: RedCross.org.
21 Drops: 21 Drops will be donating 50% of proceeds from the online sales of their #13 Carry On blend to the American Red Cross Japan Earthquake and Pacific Tsunami fund from now until May 1, 2011.  Developed to ease sorrow and soothe the heart during times of despair, Carry On features a blend of five essential oils, including rose, helichrysum, sandalwood, lavender and frankincense. These oils help to settle the effect of emotional trauma on the nervous system and are intended to support the transformation from endings to new beginnings.
L'Oréal: This beauty big-timer will donate $1.3 million to the Japanese Red Cross, and is also encouraging their U.S. employees to personally contribute, offering automatic payroll deduction for donations to American Red Cross.
Shiseido: In addition to providing much needed cleansing products for survivors (Shiseido is sending 10,000 bottles of dry shampoo, medicated hand soap and Speedes disinfectant lotion), Shiseido will be donating $1.2 million to help its home country.
Avon: The company's U.S. beauty advisers can double their emergency relief donations through Avon's Associate Matching Gift Program.  The Avon Foundation for Women will match these donations up to $15,000 per associate, per year.
Boscia: Japan is home to Boscia's corporate headquarters and to raise money for reliefit  will donate 10% of proceeds from internet homepage sales of their best selling product, all-natural Blotting Linens.
Chella: The brow experts will donate 10% off on-line sales through Mother's Day to support Japan.
Hanae Mori Parfums: Madame Hanae Mori will donate a yet-undetermined percentage of the fragrance label's online sales to assist the recovery efforts.
Kroma: Thursday April 14 Kroma will participate in a pop-up event and Eco-Flash Sale, where they will do complimentary makeup application and 10% of the amount raised during the sale will be donated to fund relief efforts.
Lush: Known for its handmade soaps, Lush will potentially be donating up to 40,000 pieces of soap to affected areas.
Mirai Clinical: A new Japanese brand that creates anti-aging body care products launched only this February, and now the company will donate 10% of their web sales to the American Red Cross through the end of this year.
We invite you to please help the people of Japan.
Know of more beauty brands that are dedicating their time, energy and dollars to aiding the people affected by this disaster?  Please share it with us in the comments.
Via: Stylelist.com