Celebrate July 4 with Star-studded Nail Designs
---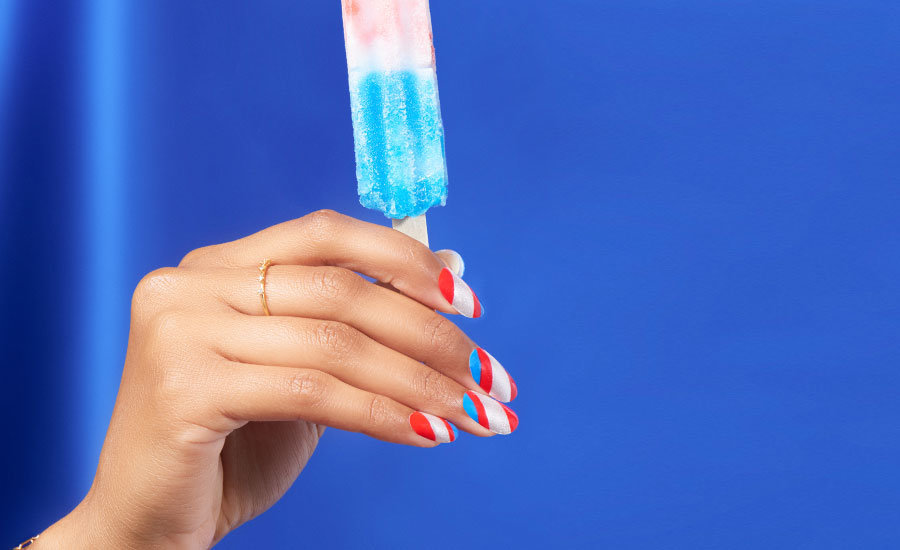 Nail artists haven't figured out how to make fireworks explode from your nails (yet) but these star-studded designs are getting close. Strut your American style and rock the 4th of July with spectacular nail art–from stars and stripes to glitter glam to classic American looks.
Stars & Stripes Forever
Ask your nail artist to paint any combination of stars and stripes you love or DIY with easy to use decals. Just choose your base color paint (we like mixing the base up with red, white and blue), apply your stickers and head off to that barbeque in style. (Photo and inspiration, Opi.com.)
Show Your Glam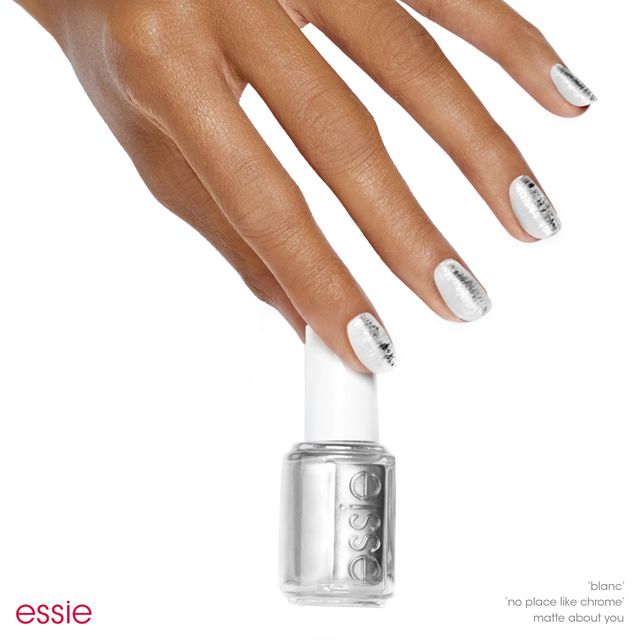 The 4th of July is all about being proud – and we think glitzy, sophisticated nails are a great way to celebrate your style on this fun holiday. This classic Essie design combines three polishes: blanc, no place like chrome and matte about you. After your prep and applying your base coat, wipe most of no place like chrome away and lightly drag remaining polish across the center of your nail to create a brushed effect. Read the how to.
Be Revolutionary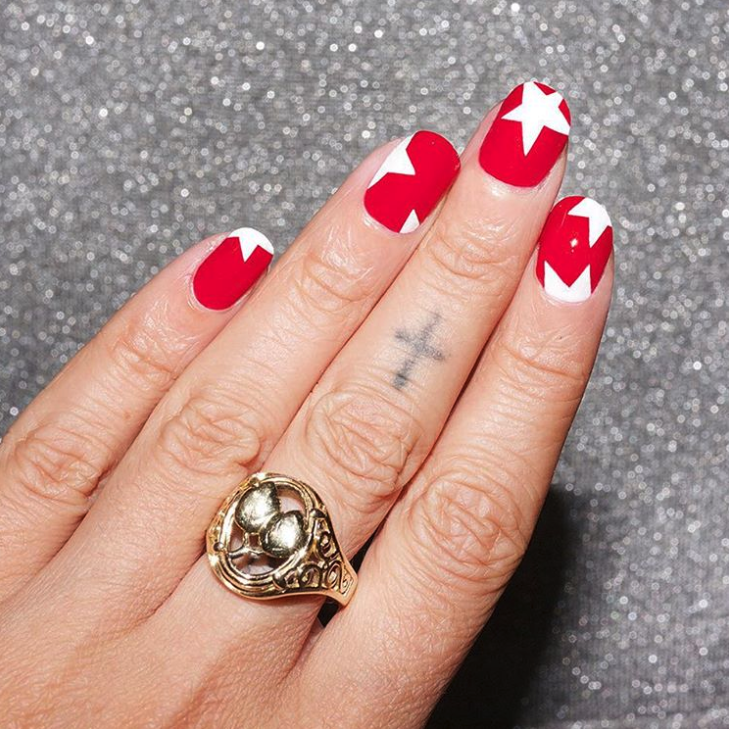 Being patriotic doesn't mean boring. After all, back in 1776, our 4th of July heroes were revolutionaries, risking it all for the freedom to be whom they wanted. This 4th, be a little edgy and place abstract stars over a red or blue base coat that pops. This look is easy to achieve at your favorite nail salon or DIY with stencils.  (Photo by Good Housekeeping.)
Protecting Beautiful America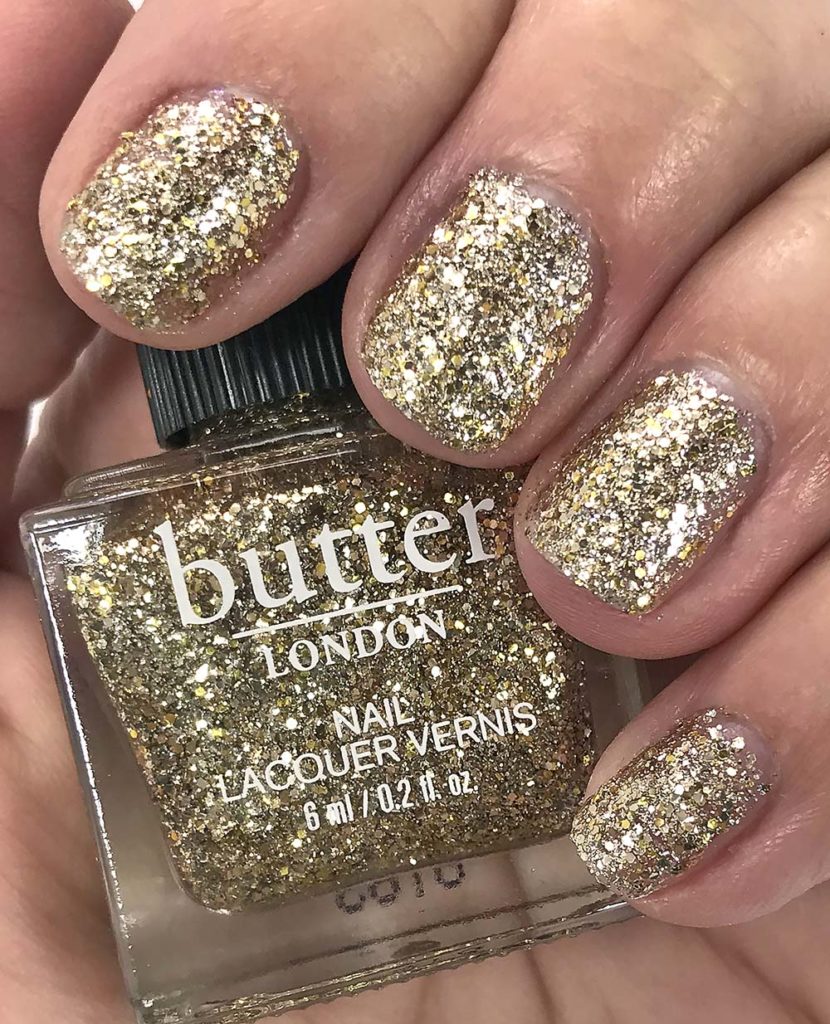 There's nothing more patriotic than caring for our environment – and being eco-friendly includes your nails.  Butter London's peel-off glitter nail lacquer is easy to remove without using harsh acetones or strewing sparkly leftovers. The company is dedicated to offering toxin-free nail lacquer and color cosmetics for the face, lip and eyes. 
Be A July 4 Super Heroine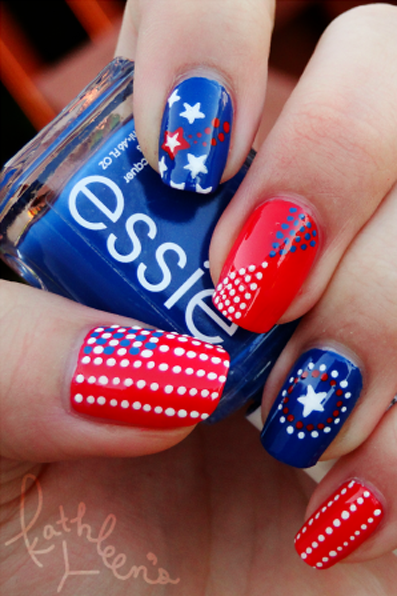 Good Housekeeping dubbed this design "Captain America," but with a few tweaks you can create your own Wonder Woman design. It's all about choosing the right shades of blue and red polish. This blue is by Essie and it sets of any combination of stars and stripes you choose.
Classic Beauty for a Classic Holiday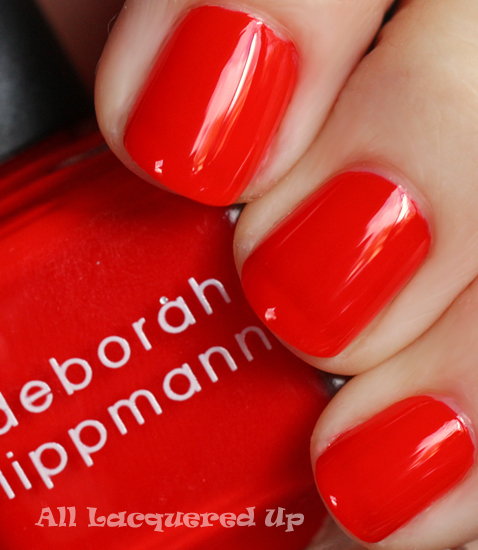 If you crave a classic style, this stunning red (Footloose) by celebrity manicurist Deborah Lippmann showcases beautifully groomed, healthy nails. Complete your American beauty-look with simple jewelry and a blue and white checked sundress. We think you will get rave reviews.
Celebrate the 4th with a mani-pedi at a spa or salon near you.