Celebrity Lashes: Hot Looks on the Red Carpet
Published: Wednesday, February 26th 2014
in Beauty
---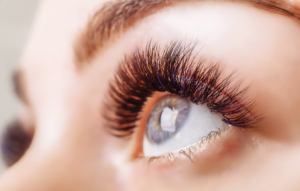 Earlier this week we shared tips on the eye-opening experience of getting lash extensions, and the upsurge of lashes as a hot trend. We've now shifted our focus to spotlight some of the glam styles our favorite celebrities sport on the red carpet. Just in time for the Oscars, Gina Mondragon, celebrity lash-artist/president of LashDip, offers three types of red-carpet lash looks popular with Hollywood's A-list.
"The Full Monty: Sparse, stubby lashes are very common and can make large eyes appear small or even droopy. Many celebs opt for the quick-fix. They chose a full set of extending inserts applied to each and every lash, multiplying the lash line for a bold and lustrous transformation. Mondragon uses six different lengths of LashDip's signature silk inserts to create a naturally staggered contour of extended lashes. Don't forget about the bottom! LashDip's signature semi-permanent mascara is painted on each bottom lash to create length, volume, and luminosity. A big plus is they won't smudge, flake or run, ideal for teary-eyed acceptance speeches!
Lovers of the Full Monty: Lucy Liu, Taylor Swift, Emily Osment
The Cat-Eye Curve: This is the most popular look. It entails lengthening the eyes by applying extra-long silk inserts at the corners only. This technique creates an elongated effect to make smaller eyes look larger and more angled.
Lovers of the Cat-Eye Curve: Kim Kardashian, Gwen Stefani, Rihanna
Subtly Sophisticated: For those fashionistas who seek that doe-eyed look, opt for a lighter lash application. Drop a few inserts sporadically throughout the upper lash line creating subtle length and curve.
Lovers of Subtly Sophisticated: Anne Hathaway, Ellen DeGeneres, Judi Dench."