5 Eco-Beauty Products We Love
Published: Friday, April 13th 2012
in Beauty
---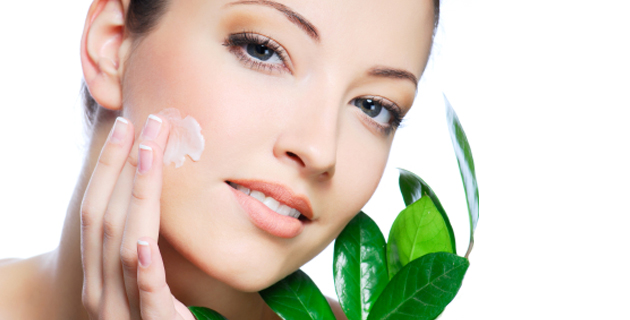 In honor of Earth Month, we're rounding up our favorite earth-friendly beauty products. From vegan makeup brushes to all-natural hair products we've got your eco-beauty needs covered!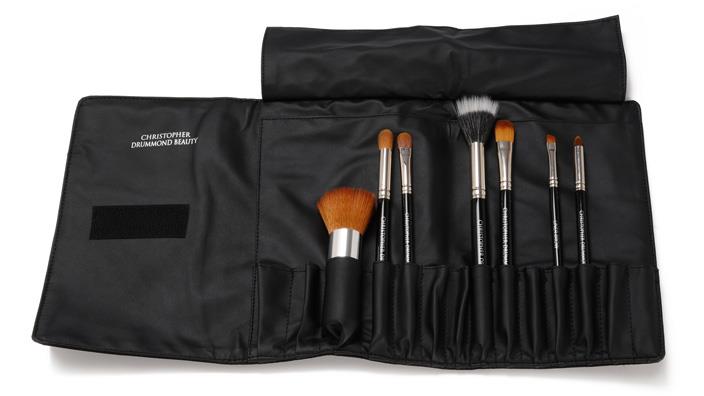 Go Vegan
"What good is it to be buffing the right powder onto your cheeks if you're doing it with a brush made the inhumane way?" Kathy Freston, health and wellness activist, said of these makeup brushes that were recently featured on Dr. Oz. We echo her sentiments exactly. Celebrity makeup artist Christopher Drummond has worked with A-listers such as Jennifer Lopez, Halle Berry and January Jones. His CDB line of cosmetics and makeup brushes is 100 percent all-natural, paraben-free, organic-based and vegan (cruelty-free), which leaves users feeling beautiful and environmentally responsible at the same time. There are eight brushes in the collection that range in price from $15-28, available on www.christopherdrummond.com.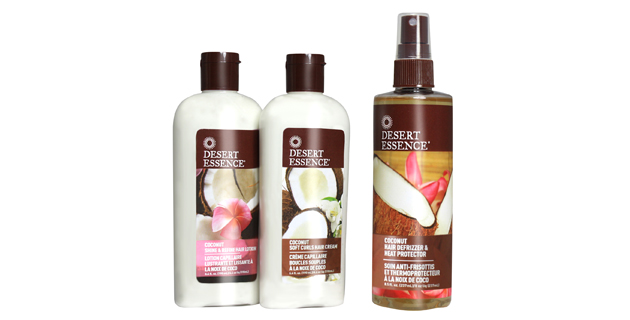 Get "Coo-Coo" for Coconut
Desert Essence has long been an established leader in the natural beauty industry and its coconut hair care line is one of our personal favorites. The line recently came out with three new products in March that are must-haves for any curly-girl out there. The Coconut Soft Curls Hair Cream, Coconut Hair Defrizzer & Heat Protector and the Coconut Shine & Refine Hair Lotion are available for $9.99 and leave your hair soft, shiny and manageable. The products use all-natural ingredients, including coconut oil and extracts, cactus, agave, safflower oil and yucca to moisturize and hydrate your locks, making them perfect for the upcoming summer months! These products and the rest of the line, are available at Whole Foods Markets locations and on www.desertessence.com.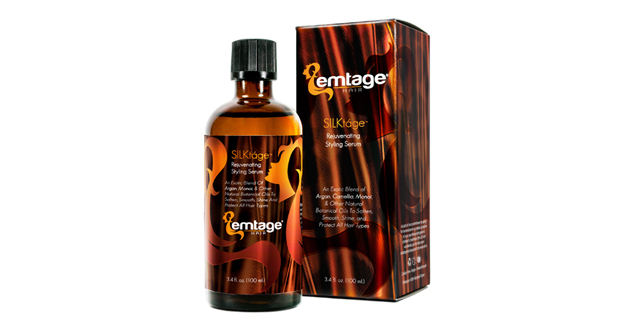 Change Your Oil
We don't mean in your car! While we all LOVE Moroccan oils for silky hair we aren't always using organic blends! If you want argan oil with no silicone, no parabens and no chemical preservatives, check out Emtage Hair's SILKtáge. This organic rejuvenating hair serum was recently reformatted to include argan oil direct from Moroccan women's cooperatives. The benefits of SILKtáge lie in its all-natural ingredients: camellia oil, monoi oil, an infusion of Tahitian gardenia flowers soaked in coconut oil, and the amazing and sustainable argan oil. Perfect for dry, frizzy hair, SILKtáge uses 100 percent pure botanical oils and is made with certified organic ingredients. The oil can be found at www.iHerb.com, select Whole Foods Markets and www.EmtageHair.com.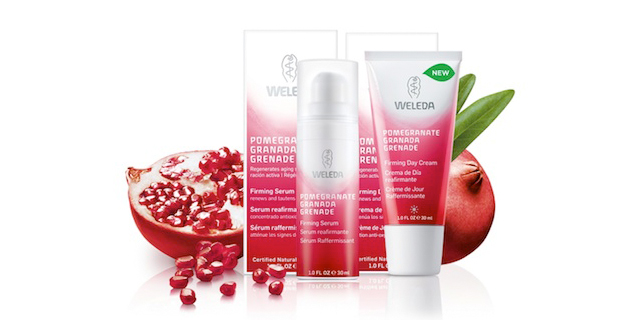 Feed Your Face
For more than 90 years, Weleda has been a pioneer for 100 percent certified natural, organic and biodynamic skincare. Whether you have sensitive, dry, oily or aging skin, there is a full collection of products ready and able to help. Weleda's best-selling skin food provides relief for dry, rough skin for celebs like Adele. Even babies get in on Weleda with its full baby care line, which A-lister mom Jessica Alba uses on her little ones! Our favorites are the One-Step Cleanser & Toner, perfect for busy nights to cleanse and tone all at once, and the Pomegranate Firming Facial Care line, which blends effective natural ingredients in order to reduce the signs of aging. Available at Whole Foods Markets and at www.weleda.com.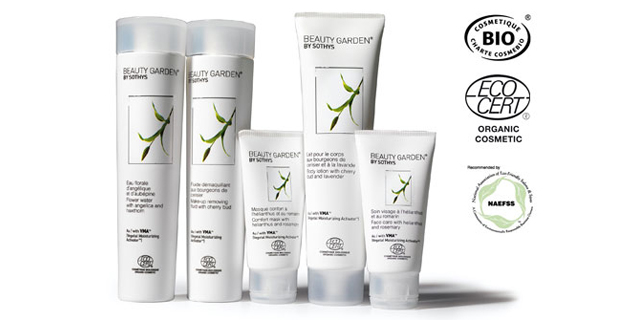 Find a Secret (Beauty) Garden
Inspired by Les Jardins Sothys in Auriac, France, the Beauty Garden line of ecological and biological treatments and products by Sothys follows Cosmebio standards. The Beauty Garden range is Ecocert certified, and each product contains Sothy's exclusive Vegetal Moisturizing Activator, a complex from cherry trees, angelica and hawthorn as well as plant-obtained glycerin. My fave in the line is the Floral Water with Angelica and Hawthorn for toning. The products are also used in spa treatments, like the Beauty Garden organic facial treatments and the organic body treatment, at Sothys Institute for those seeking an eco-conscious spa experience.. Products are available on www.sothys-usa.com.