A Lazy Girl's Guide to Hydrating Her Skin
Published: Monday, March 4th 2013
in Beauty
---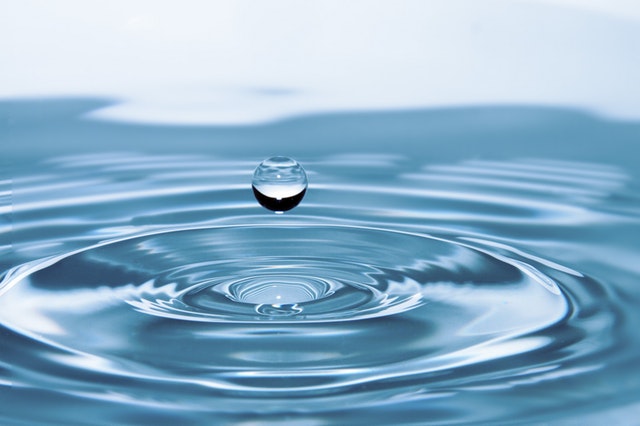 Even though I realize drinking water is good for me—for my complexion, my digestion, my overall wellbeing—that doesn't mean I drink as much as I should. (Eight glasses a day? That's a lot.) But I also know that being dehydrated means my skin starts to look lackluster (which is not an option!). So when that's the case, I know these eight tricks will keep my complexion refreshed and devoid of fine lines.
Here's my lazy girl's guide to hydrating my skin.
Invest in hydrating creams. Specifically formulated for dehydrated skin, Babor's Vita Balance Lipid Intense Cream balances oil and moisture levels—and like its name suggests, this cream is intense, moisturizing and nourishing the skin for 24 hours. The brand's Vita Balance Daily Moisturizing Cream, fused with pomegranate extract and hyaluronic acid, also provides extreme moisture for a full day and was a NewBeauty's Beauty Choice Award winner.
Vita Balance Lipid Intense Cream ($82, 50 ml); Vita Balance Daily Moisturizing Cream ($76, 50 ml); us.babor.com
Add a little kick to your H2O. If you find the taste of tap water too boring, and the idea of bottled water too pricey, try this quick trick: add flavored additives to your H2O. Ones like Glowelle, Pure Inventions, and Dr. Brandt Anti-Oxidant Water Booster offer an added bonus: They're said to provide a "fountain of youth"-esque quality, as they're filled with anti-aging antioxidant nutrients.
Take it in with toner. One spray of Caudalie Beauty Elixir, a personal fave, will make your complexion smooth and glowing. Use prior to moisturizer or throughout the day to refresh skin and set makeup; the luscious cascade of grape, orange blossom, rose, balm mint, and rosemary extracts leaves a lingering, delicious scent.
Another option is Kerstin Florian Rehydrating Neroli Water, also infused with bitter orange blossom. The floral water hydrates and freshens face and body—I use it immediately after stepping out of the shower when I'm feeling too, well, lazy to apply lotion.
Caudalie's Beauty Elixir, $18, 30 ml; us.caudalie.com
Kerstin Florian's Rehydrating Neroli Water, $35, 3.4 fl oz; kerstinflorianusa.com
Boost your fruit & veggie intake. Dr. Murad encourages eating your water by replacing at least one glass of water a day with one serving of raw fruits, vegetables, or water-rich foods. "Eating foods that are rich in structured water, especially raw fruits and vegetables, will not only help your body better optimize its water, but you'll get the added boost of important antioxidants, fiber, and other nutrients," he wrote in a guest post, "Eat Your Water: Debunking the '8 Glasses of Water' Myth." Stock your kitchen with water-rich foods like cucumbers, pomegranates, avocados, apricots, mangos, broccoli, and spinach.
Mask your dehydrated skin with a hydrating mask. The SK-II Facial Treatment Mask is so popular, Saks Fifth Avenue put a limit on how many you can purchase per month (it's six, by the way). It's a bit pricey at $99-$125, but is definitely worth the investment; yes, you'll probably look like Jason from Friday the 13th when you apply it (I think I scarred my dog for life when he took one look at me), but this 100-percent cotton SK-II mask, imbued in Pitera's Fusion® of vitamins, amino acids, minerals, and organic acids, provides ample hydration. My skin looks radiant for days after using it.
Schedule a facial at your fave spa. If your dry, dehydrated skin is feeling far more crocodile than confident, book a skin-care treatment at your local spa. We suggest a galvanic facial, which uses a direct galvanic electrical current to bring water-soluble substances through the skin's surface, allowing active ingredients and skin products to absorb more potently while boosting the skin's ability to retain moisture. See which spas in the SpaFinder Wellness Network offer galvanic facials.
Skip the shower, soak in a bath. Add oils to a warm bath. We love TARA® Bath Therapy's bath and diffuser oils, which are available in a variety of formulas to suit your mood (balancing, detoxifying, loving, relaxing, revitalizing, relieving, and therapeutic sports) and made from organic, wild-crafted herbal extracts, 100-percent pure essential oils, sea minerals, and electrolytes. Sodium minerals found in the formulas soften the water, allowing the oil to spread evenly throughout your bath and the botanicals to absorb in your skin.
$24, 10 ml; taraspa.com