Liquid Facelifts vs. Threads — Pros & Cons
---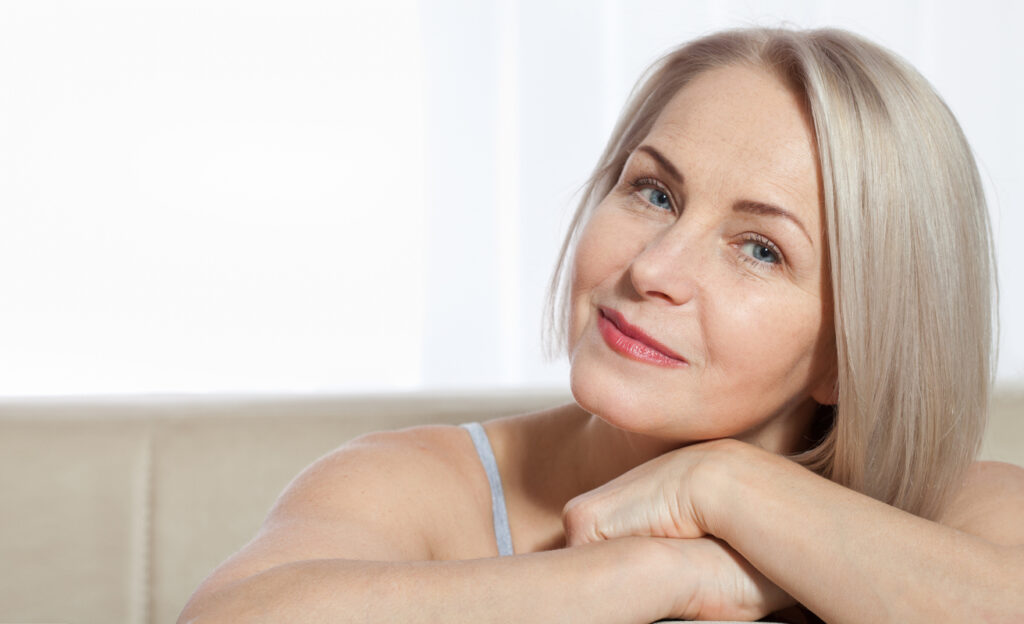 The word "facelift" isn't as taboo as it used to be. Perhaps it's because we've learned to embrace the aging process while accepting that there's nothing wrong with procedures to improve confidence. And it doesn't hurt that these techniques are getting more innovative and non-invasive by the day. At the moment, people can't stop talking about liquid and thread facelifts. Each puts a modern spin on a classic procedure — your only step is to decide which one is right for you. Are you looking for an easy process that you can do on your lunch break, or a simple way to get a head start on your anti-aging skin routine? Learn more about the pros and cons from Spafinder….
Liquid Facelift
Pros
The process is simple
For the most part, a liquid facelift is simply an advanced version of a very popular treatment: dermal fillers. Your practitioner injects hyaluronic acid fillers to add volume to your cheeks, under eyes, and jawline, which are most prone to loss of fat and elasticity as we age. As a result, your entire face is lifted and looking younger than ever before, particularly when the practitioner finishes off your liquid facelift with Botox to smooth wrinkles. You can also discuss getting your lips plumped up. Or you can focus on one particular feature, such as the early-30s individual who wants to ward off crow's feet or the 50-somethings hoping to reduce smile lines.
Liquid facelifts are cost-effective
According to Realself.com, the average cost of a liquid facelift is around $2,400. Yes, it's still a good chunk of change, but it's around one-fifth of the $12,400 you would pay for a surgical facelift. And considering that results typically last between six months to two years, depending on the individual, it's an investment you should definitely consider for your preventative skin aging plan.
You can extend results with the right filler
While most fillers are made from hyaluronic acid, the natural substance produced within the body, there are also more advanced types to try. In particular, Sculptra. This poly-L-lactic acid filler helps to stimulate the production of collagen within the skin, working alongside your body's natural processes to fill out loose skin and create volume. This means that the results of your liquid facelift will last longer and look better. Your maintenance treatment won't even be needed for a while as your body picks up the slack and skin with natural collagen.
John Hopkins Medicine answers the question, "Is a Liquid Face-lift Right for You?"
Cons
Fillers dissolve easily
Most fillers are made from natural substances like hyaluronic acid, which is both a blessing and a curse. The plus side is that you won't experience irritation, as HA is already made within the body, but it also means that your body could break it down more quickly than you'd like. While this depends on factors like age and skin type, the amount of time that your results last is directly linked to how quickly the filler is absorbed by the body.
It's a less targeted treatment
A liquid facelift helps to enhance your features by filling out sagging skin and adding volume, which in turn helps to sculpt and lift. While this is very effective for many people, it doesn't compare to the fact that a surgical facelift can reposition muscles and fat pads for a full-faced enhancement.
It's meant for those on the cusp of collagen loss
Older patients, and those with early signs of volume loss within the face, may want to speak with a doctor about whether they could benefit from a liquid facelift. Since the results of dermal fillers are generally on the subtle side, a liquid facelift may not be the best fit for somebody who has lost the majority of their natural collagen. Ideally, those in their late 20s, 30s, and early 40s will get the best results.
Thread Facelift
Pros
It's an innovative technique
You may have had your eyebrows threaded before, but how about your face? The thread facelift uses PDO threads, made of polydioxanone, to enhance, lift, and volumize your face and neck. A practitioner places an ultra-fine needle underneath your skin, some of which contain gripping hooks to lift up your cheeks, under eyes, or jowls. This also helps to trigger collagen production to keep your features looking naturally firm and fresh for months or even years, even as the threads dissolve under the skin.
There's practically no downtime
The thread process has been nicknamed the "lunchtime lift," because it's quick, easy, and subtle enough to do on your lunch break at work. The liquid facelift comes with the risk of swelling and/or bruising for the first couple of days. And the surgical treatment can leave you at home for weeks. The thread lift is the simplest lift of all. You can even go back to work after treatment or exercise the next day!
Learn more about thread lifts in this article from the American Society of Plastic Surgeons.
It's perfect for a natural look
Everything about the thread lift is on the natural side, from the polysaccharide (AKA, sugar) threads to the subtle results that enhance rather than change your features. This treatment is ideal for those who wish to improve their confidence and cuteness, without anybody knowing that they've had any work done. Trust us, nobody will be able to tell with a thread lift.
Cons
Results vary by individual
The natural results you get from a thread facelift are a positive for many, but it can also be disappointing to certain individuals. Some may have thinner skin that doesn't react as well to the threads, or features like hollow under eyes or sagging skin that don't transform as much as you would hope. In these cases, you may want to consider a liquid or surgical facelift.
It typically lasts only six months
Unlike the liquid facelift that can last up to one or two years, the dissolving aspect of your thread lift means that most patients can only expect results to last around half a year. The collagen-boosting may stretch this time frame out a bit longer, but you'll typically need a touch-up between six to eight months after your thread lift. While this can be ideal for somebody who doesn't want permanent results, it's something to keep in mind from a cost and longevity angle.
DIY tip — firm up your skin with gua shah
Looking for an inexpensive way to enhance your skincare routine and give yourself a natural facelift? Get some "spring" back in your skin with gua sha.