Medical Spa Month: The Low Down on Tickle Lipo
Published: Wednesday, August 24th 2011
in Beauty
---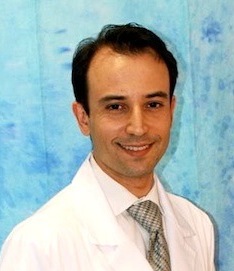 This month is SpaFinder's Medical Spa Month, and in addition to fabulous savings on the cosmetic procedures that you're looking for, we want to educate our readers and clients on some of the new, interesting and lesser known services provided by the expert M.D.'s at your neighborhood med spa. I got the low down on the latest technology in liposuction from Dr. Alex Kaplan of Celebrity Laser Spa in Los Angeles, the first medical spa in L.A. to offer Tickle Lipo.
What is Tickle Lipo? Well it doesn't have anything to do with being tickled; this vibrational liposuction process, also known as Nutational Infrasonic Liposuction or N.I.L., employs an air pressure method that removes fat safely, efficiently and with less trauma to the body than other liposuction options. Instead of ramming or melting fat with cannulas (the metal tubes through which the unwanted fat is suctioned), the tickle lipo technique creates a nutational force that gently breaks up the fat, while maintaining its integrity, making it optimal for fat transfers but also sparing the surrounding nerves and tissue. The cannula is screwed into a piston powered by high pressure nitrogen, which vibrates the fat through a central channel by high pressure air. In contrast, laser liposuction melts the fat first, the removes it, prolonging the process and also eliminating the option of using the removed fat for transfers or injections.
Because the process is more gentle compared to heat- or force-based methods, the surgery is done while the patient is awake and only local anesthesia and a mild sedative are administered. Additionally, because the process is less traumatic and easier on both the patient and the doctor administering the treatment, N.I.L. can be done on more areas in one sitting.
"I don't get tired and can be more precise," says Dr. Kaplan while describing the lower impact method. Dr. Kaplan adds that there is far less downtime post procedure, and virtually no bruising.
Anyone who is a candidate for traditional liposuction is a candidate for Tickle Lipo. Free consultations with Dr. Kaplan himself are available at Celebrity Laser Spa, which also offers something special for those who may be visiting from out of town, or feel they may want a little extra pampering in relation to the treatment. The "Tickle Lipo Travel Package" is a unique program that Celebrity Laser has put together to provide clients with attention and luxury accommodations from consultation to departure. Typically, the package spans 5-days, 4-nights, and includes pre-operation consultation, the surgery performed by Dr. Alex Kaplan, transportation to and from post-operation appointments and checkups, along with recuperation and relaxation in the luxury accommodations of Luxe Hotel on Sunset Boulevard.
To learn more about Tickle Lipo and Celebrity Laser Spa, visit SpaFinder.com or contact the spa directly to make an appointment.