Naughty or Nice – 4 Must Have Holiday Beauty Services
---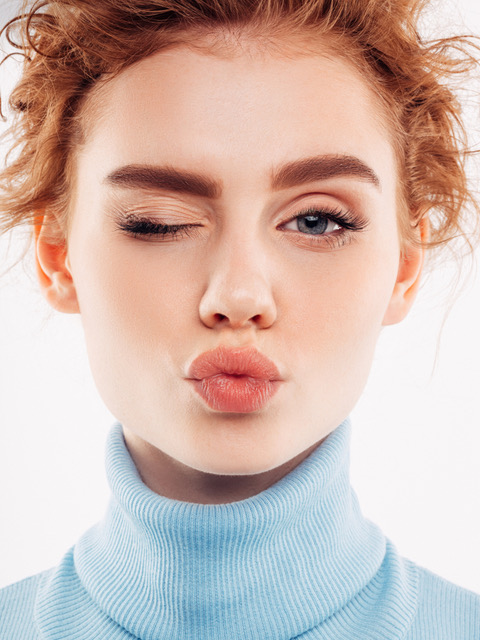 This year has been stressful for everyone and the holidays often add a bit more stress than usual. (Although we wish they didn't!) So, why not treat yourself or a loved one to a little extra pampering to get us through until 2021. Trust us, these holiday beauty services will be worth it!
Make Your Brows Pop With Microblading
Big full eyebrows are all the rage but some of us lived through the 90s and might have over plucked our brows to oblivion. But have no fear – microblading is here. Microblading is semi-permanent make up that involves making small cuts in your brow line and allowing the color to seep in, creating fuller and more dramatic brows that last between one and three years. To learn more, click here.
Try Out the Newest Trend – Lip Blushing
Everyone knows the key to a great selfie is great lips. It's probably why lip injections and lip fillers usage have been secretly on the rise. But if you are looking for a holiday beauty solution that will not only plump your lips but also color them as well, look no further than lip blushing. Lip blushing is a form of semi-permanent make up that enhances the color of the natural lip, improves its shape, and gives it definition and the illusion of fullness. The end result is more natural than fillers and can last up to a few years. This popular beauty treatment is similar to microblading and does require a healing process that can last a few weeks. But since we are wearing masks, this is the perfect time to give it a try. For more information, check out this Elle article.
Get an Extension for Your Lashes for Extra Holiday Beauty
False lashes are a fantastic way to give yourself a more dramatic look. And with the more permanent option of eyelash extensions, you can enjoy beautiful full lashes without the glue 24/7. A full set of lash extensions last for eight to ten weeks but might require some refills between two weeks to one-month in. Not all lashes are created equal, with options in silk, mink, synthetic, and human hair, so ask your specialist which one they prefer. Oh, and not all extension experts are created equal either. Popular lash artists can be booked up months in advance so start your search now. Click here for more info.
Go for a Classic and Get Hair Extensions
Have you ever seen a woman with beautiful mermaid hair and wondered why your own locks don't look like that? Well, the secret is, she probably has extensions. Hair extensions have been giving our hair an extra boost for years now and they have never been more natural and easy to apply. With options like clip in, tape, or hot/cold bonds, there are many ways to add extra length and fullness to your hair. Extensions do add time and energy to your hair routine but with your locks looking so gorgeous, you will want to give them the extra love they deserve anyway. So this holiday season, splurge a little on your hair and give it the extra boost to turn it from limp to wow. Click here for more information about extensions in this article by Bazaar.