Neem Oil: Ayurvedic Treatment for Gorgeous Hair (and Skin!)
---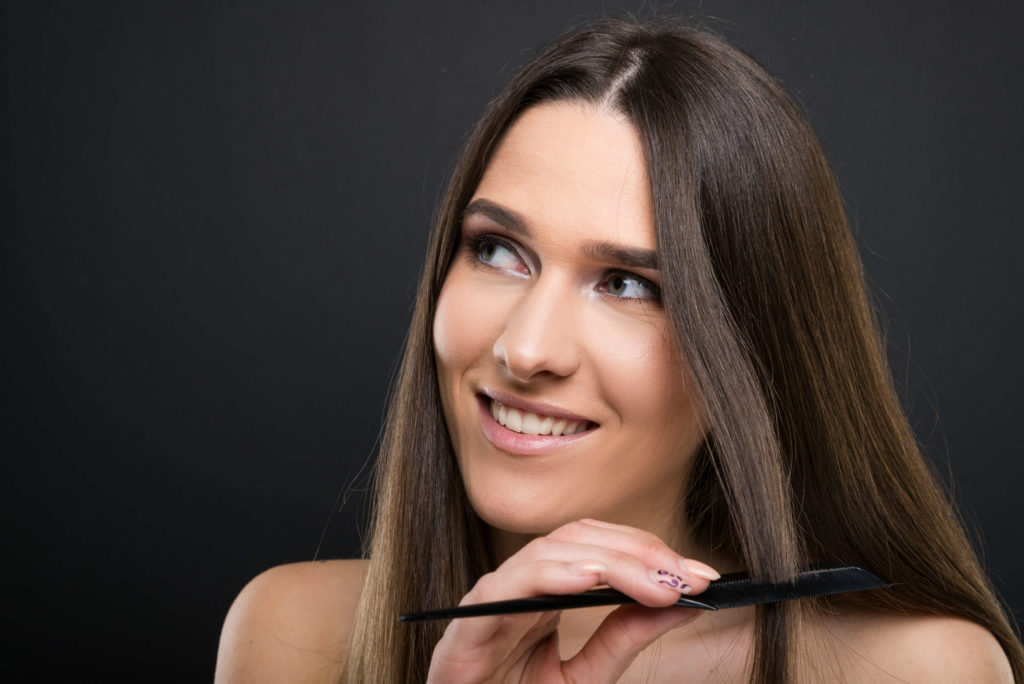 Split ends. Dry scalp. Over-processed tresses. Thinning locks. No one has a perfect head of hair 24/7 (except maybe Kate Middleton), so when your mane needs maintenance, we suggest turning to neem oil. Have you heard of it? Here's the lowdown on this Ayurvedic treatment for luscious hair and supple skin.
What is Neem Oil
The nutrient-rich neem oil has been revered for centuries for use in Ayurvedic rituals and traditional Indian medicine. This wonder oil is derived from seeds and fruits of the fast-growing, native-to-India neem tree, which is so utilized for medicinal purposes it's dubbed the "village pharmacy." Today, neem oil is more commonly known for its beneficial beauty properties.
Neem oil is full of:
Vitamin E
Essential fatty acids
Antioxidants
Calcium
Triglycerides
Limonoids
Benefits of Neem Oil
As mentioned above, antioxidant-heavy neem oil is traditionally used for medicinal purposes (studies link neem to being a possible treatment or preventative for everything from digestive disorders to cancer). However, it it is more likely that you have heard of its amazing correctives to hair concerns. Another bonus? Neem oil is also used as a moisturizing skin remedy for those worried about wrinkles, acne, eczema and more.
For skin
Collagen production stimulator
Acne treater
Skin hydrator/moisturizer
Wrinkle reducer
Anti-inflammatory
Stretch mark preventative
For hair
Healthy hair growth promoter
Hair hydrator
Dry scalp, scalp psoriasis and dandruff reliever
Circulation stimulator
Hair loss preventer (which can occur if your body is combating imbalances and health problems)
Dry and/or frizzy hair moisturizer
Premature aging of gray hair preventer (again, due to body imbalances and other health problems, not normal aging that's bound to occur)
Hair lice killer
How to Use Neem Oil
Here are a few easy ways to incorporate neem oil into your haircare routine.
Add a few drops of neem oil to shampoo or conditioner.
Add a few drops of neem oil directly to hair and scalp, gently massage and leave on for at least 30 minutes before rinsing (tip: wrap hair in a warm towel for added efficacy and an at-home spa treatment effect).
Add a few drops of neem oil and massage into scalp before shampooing and conditioning.
Note: You can combine neem oil with a carrier oil and use as a moisturizer in your skincare routine; or, sprinkle a few drops into your tub at bath time.
Neem Oil Products
You can purchase neem oil at these websites or find it at your local health food and supplements store.
Interested in more Ayurvedic treatments? Find them here.

---
NCBI: US National Library of Medicine, "Therapeutics Role of Azadirachta indica (Neem) and Their Active Constituents in Diseases Prevention and Treatment," Mohammad A. Alzohairy, 2016