PRP: The Vampire Facial for Hair Loss
---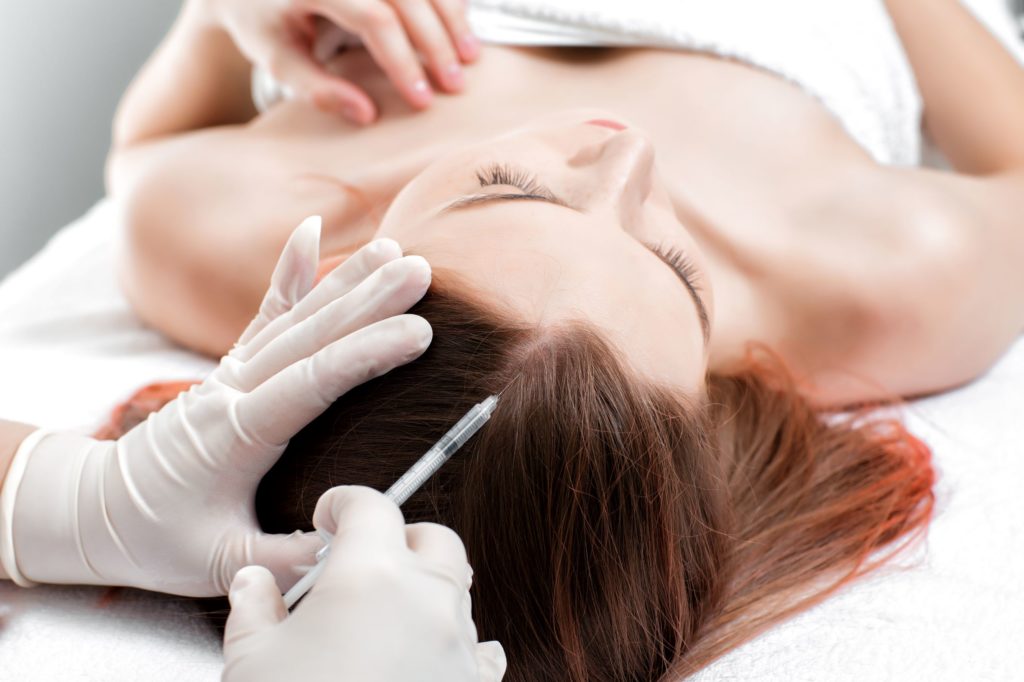 Hair loss impacts women as well with men, and let's face it, having your crown compromised can be difficult to deal with. For those of you willing to get some blood in the game, there's hope. Platelet rich plasma, PRP, is now being used to reactivate hair growth. Previously the treatment, coined the Vampire Facial by famous Kim Kardashian, was used only to improve collagen production in the skin but it turns out there are several other uses for PRP as well.
What is a Platelet-Rich Treatment?
Our blood consists of two parts: red blood cells and plasma. Plasma contains white blood cells and platelets, which are rich in growth factors. These growth factors trigger skin cells to function and, well, grow. This is why doctors use plasma to address a multitude of health issues like arthritis. Today it is used to help with thinning hair. It stimulates the activity of the hair follicles and new hair growth.
The Process
The procedure starts with a standard blood draw from the patient's arm. Then the blood is placed into a centrifuge and spun until the red blood cells are separated from the plasma. Next, the plasma is injected directly into the scalp at the level of the hair follicles. There are two ways to do this; either by direct injection or through micro needling, a process that creates micro injuries to then pulse the plasma into the area. The entire process, surprisingly, takes less than a half hour.
The platelet-rich plasma hair treatment is most effective when hair loss first begins, although it can be done at anytime. And unlike shampoos like Rogaine or Hims, the treatment is most effective for men suffering from hair loss at the top of their hairline and for women, hair loss at the back of the head.
The Results
Just like all hair loss treatments, results are better with continued use. When starting on plasma rich platelets, you will receive a treatment monthly at a medical spa or other facility for three to four months and then every three to six months thereafter. You can expect to see results after two to three months.
Good to Know
Hair loss is fairly common–by the time they're 50, 85% of men and 50% of women are dealing with some degree of hair loss. And there is no easy fix. If you are looking for a solution, we hope this treatment might work for you. While intense, it's backed by science and shows results.
Give the gift of beauty with a Spafinder gift card.

Sign up to receive insider tips, luxury destinations and more.