Retinol: The Twenty-Something's Anti-Aging Must Have
Published: Tuesday, April 12th 2016
in Beauty
---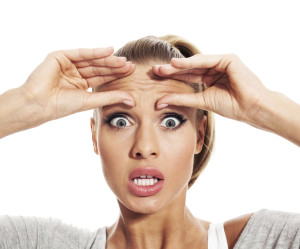 Until recently, my sit-downs with my dermatologist usually went like this:
Doctor: So, do you have any skin concerns?
Me: Yes! I'm concerned about premature aging. What creams should I be using?
Doctor: That's good. Wear lots of moisturizer and don't forget sunscreen.
Their response? Always passive. My reaction? Crushed.
I want to avoid spending a formidable portion of my future savings account on injectables. Gravity isn't forgiving, and a hearty slab of moisturizer and sunscreen only goes so far. I had also read dozens of articles raving on retinol's wondrous effects, and I had hoped to learn more about it.
So imagine my delight when I walked out of Miami's Baumann Cosmetic Dermatology and Research Institute with my very first bottle of retinol, paired with about $600 worth of complementing skin care products. I was told that if I used my products correctly, my skin should score a few youthful bonus years down the line.
My takeaways were no haphazard prescription, but a very strategic assignment of product based on the Baumann Skin Typing System. The method, developed and perfected by Dr. Leslie Baumann, accurately diagnoses patients' skin types based on a lengthy questionnaire and doctor's analysis. Upon completion and inspection, patients receive a customized skin care regimen designed to fit topical needs. Dr. Baumann, who spent ten years building her system and also founded the Cosmetic Medicine and Research Institute at the University of Miami, wrote a New York Times bestselling book on the subject. Her concept is implemented by notable doctors and cosmetic centers across the country.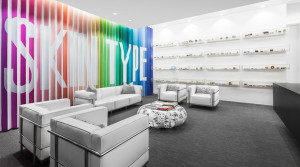 Dr. Baumann's system places visitors into one of sixteen skin type categories, each summarized by a four letter acronym like ORNW (Oily, resistant, no uneven pigment and wrinkle-prone) or DSPT (Dry, sensitive, uneven pigment and "tight"). My skin falls into the DSNW family, which stands for "dry, sensitive, no uneven pigment, and wrinkle-prone." Because my skin's barrier isn't intact, it doesn't hold on to water and becomes dehydrated; because I'm sensitive, I'm more prone to inflammation. I don't have an issue with skin discoloration, but my exam confirmed my biggest fear — that my skin will eventually usher in signs of aging with open arms and a roaring wrinkle welcoming committee. The solution to all my skin care woes lies in products with hydrating, calming, and anti-aging ingredients, the most important of these being retinol. Just like avoiding saving for retirement will seriously affect you later in life, not taking care of your skin in your youth will roll out the red carpet for premature aging. It is best to be proactive, not reactive.
"There are a few reasons to start using retinol in your 20s," explains Dr. Baumann. "First of all, collagen production starts to slow in this decade, so it's important to keep your skin's production going strong. Second, you're likely to still be experiencing breakouts either monthly or periodically. Retinol aids the skin's natural exfoliation process, so dead skin cells don't stick around and clog pores— which is a main trigger for acne."
Retinol is part of the retinoid family of compounds and, unlike other retinoids like tretinoin and adapalene, it can be bought over the counter. Think of retinoids as members of your very own molecular SWAT team: They work in your favor by stimulating your skin's production of collagen and promoting its natural exfoliation process by attaching themselves to skin receptors. In effect, they'll turn on the good genes, like the ones that encourage collagen production, and shut down the bad ones, like those that catalyze bullying, collagen-depleting enzymes.
The discovery of retinoids' anti-aging power was actually accidental, Dr. Baumann further explained. In the 1970s, researchers were conducting trials on Retin-A to treat acne. As their subjects matured, researchers noticed they had comparatively fewer wrinkles than people their same age. Without knowing it, these researchers had discovered an unexpected fountain of youth.
At this point, you might be thinking that I'm obsessed with retinol and the salvation of youth in its vainest form. You're right — and if you're as inquisitive as I am, you'll also question why I hadn't already trekked out to Sephora or my nearest beauty counter to stock up pumps of the stuff. It's a valid question, one I wrestled with until I made an appointment at Dr. Baumann's. The reason is simple: Like many women, I'm skeptical of the beauty industry; it's oversaturated with products filled with unpronounceable ingredients and empty promises; promises that piggybank on our insecurities, leaving us with lighter wallets and lighter results. As the former editor of Racked Miami and a regular magazine contributor, I've tried hundreds of beauty items and treatments with extravagant claims, but none fully met my expectations. My unsatisfactory editorial samplings only furthered my distrust.
My meeting with Dr. Baumann was the first time I left a dermatologist's practice feeling like someone respected my skin care concerns and in turn, provided a proven solution for them; the standard "buy any generic moisturizer and put it on your face twice a day" spiel had been tossed.
In between these blissful exchanges, I noticed Dr. Baumann's enlarged vintage beauty ads plastered on the walls. The iconic Coppertone girl recommends that you "Tan! Don't Burn!" Risqué copy for a 1952 Revlon ad promotes a fire engine red lipstick and matching polish that will make you feel "like flaming diamonds on a dance floor."
"I chose ones that have ridiculous claims because they're the opposite of the evidence-based science we rely on," she tells me. "For example, there's a Pond's ad that implies a woman will get engaged if she uses it—and that's hardly scientific!"