Skims, Spanx and Waist Trainers: What's Your Favorite Shapewear?
---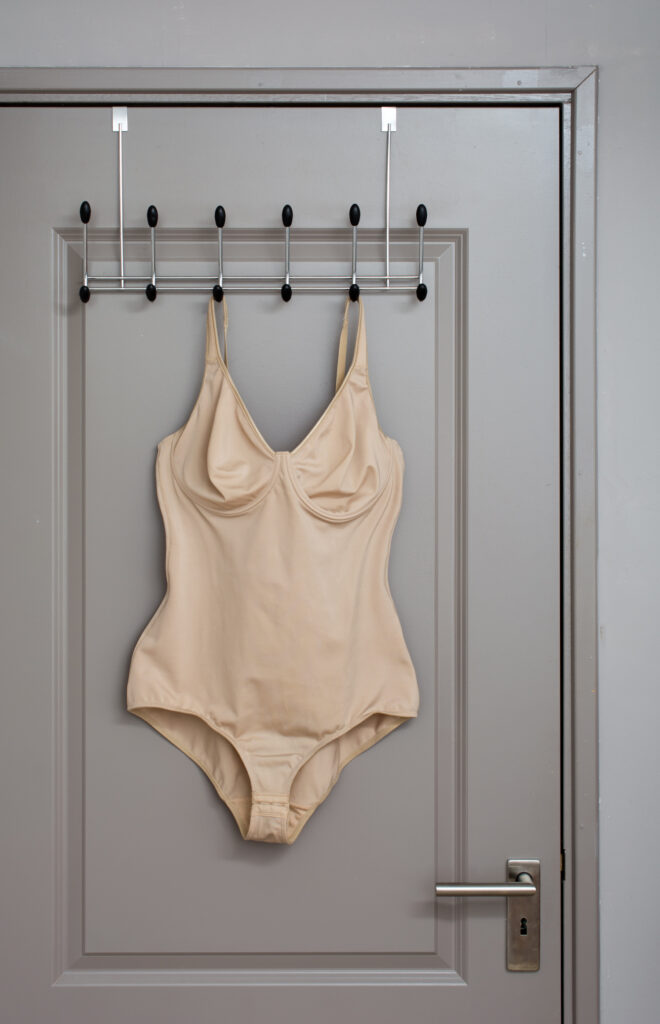 In case you're unaware, National Shapewear Day is here! (Being completely honest, we had no idea this was an actual thing. National Shapewear Day [it's August 10 BTW] celebrates the past, present and future of body-shaping garments—who knew? But cheers to anything that helps us look just a little bit better in our clothes!
And, yes, we realize there will be some skeptics that warn shapewear causes potential health issues, primarily due to its constrictive components. But if "proper shapewear is worn the right way, there should be no health implications at all," we read in a Shape article. In fact, that same story suggests "shapewear can actually have health benefits like stimulating circulation and providing support to muscles."
The Benefits of Shapewear
But the benefits of shapewear go further than said muscle support—and even perhaps beyond giving the illusion of a sleeker silhouette. We believe shapewear combines beauty and wellness to boost our confidence and self-esteem. As well, it:
Cinches and slims
Smooths any lines often seen underneath garments (panty lines, etc.)
Improves posture, making you stand taller (the enhanced confidence adds to this as well!)
And because of these reasons, the global shapewear industry—pre-coronavirus growth projections stated an annual rate of 7.7% from 2019 to 2025, to reach $3.81 billion by 2025[1]—is shaping up to be a lucrative one.
The Skinny on Popular Shapewear Brands
SKIMS, aka Kim Kardashian West's creation, is said to have garnered an impressive $2 million in sales within the first few minutes the site launched, according to TMZ. (Shapewear seems a rather natural extension for this reality star-turned-businesswoman's brand, no?) The shape-enhancing collections feature different support systems (medium, high and super high) for whatever body area you're targeting. The consensus on this brand seems as varied as the products available—some marvel they're a game changer, while others say the products are much too small to be comfortable.
SPANX, the legendary brainchild of Sara Blakely, originated from a pair of scissors, control top pantyhose and the creator's cleverness (she cut off the feet of pantyhose whilst dressing for a party). Types of shapewear include bodysuits, mid-thighs, waist cinchers, footless and capris, panties, tanks and camis, and slips in ample sizes and colors. Personally, SPANX products have been our go-to for years, and we love that they're easily accessible (you'll even find stores in airports).
Waist Trainers: We'd be remiss not to touch base on waist trainers in a shapewear story, though the two—waist trainers and shapewear—are not exactly the same. According to the American Board of Cosmetic Surgery, waist trainers are modern corset-like undergarments worn around the midsection to mold the body into an hourglass figure. Waist trainers are worn tighter than the shapewear mentioned above (like extremely, take-your-breath-away snug) and can pose health risks if worn too long or too tightly. And any effective results—no matter how much celebs or social media tout them—are unlikely to last.
---
[1] Grand View Research, Inc.; July 2019