A Breath of Fresh Air: The Four Seasons Seattle's New Pure Oxygen Infusion Facial
Published: Thursday, March 21st 2013
in Beauty
---
By Jennifer Sung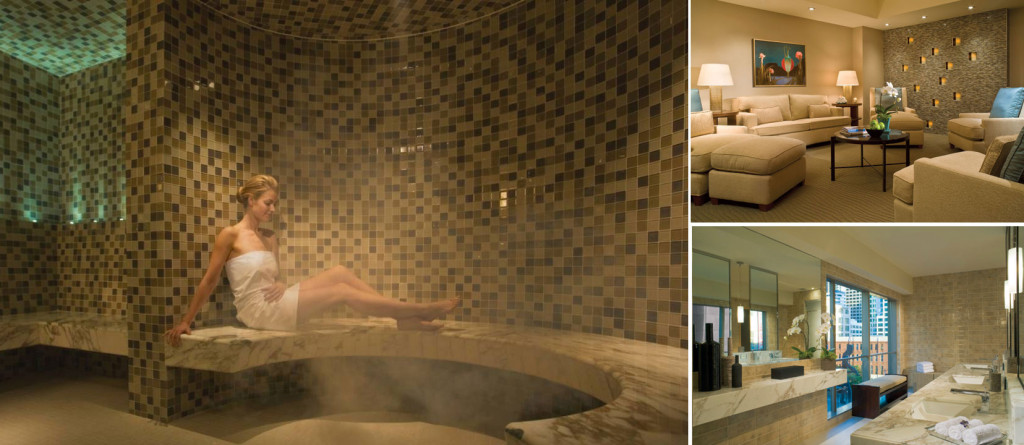 I have always struggled with hormonal acne and scarring, which basically left me feeling hopeless about facials and skin therapy treatments. Recently though, I had the opportunity to visit the Four Seasons Hotel and Spa Seattle to check out its new Pure Oxygen Infusion facial showcasing the Intraceuticals+ Booster Clinic Treatment, a beauty facial dubbed to be enjoyed by Hollywood's elite. Described as "a customizable, hydrating facial that simultaneously delivers moisture-binding hyaluronic acid, vitamins, and antioxidants into the skin via cooling, calming, topical pressurized oxygen," the Pure Oxygen Infusion specifically targeted my problem areas.
Before my facial, I was able to enjoy the wonderful spa amenities, including a eucalyptus steam room, sauna, and rain shower. Lemon-and-lime-flavored water was available throughout the women's locker room, along with ample supplies of the usual amenities, like towels, shower caps, razors, and hair brushes. After steaming or sitting in the sauna, feel free to cool down with a soothing lavender-infused cold towel available just outside the steam and sauna rooms, and once in the relaxation lounge, be sure check out the spa cuisine menu to enjoy a fruit smoothie or glass of wine or champagne; healthy snacks and entrees are also available.
My treatment began with a cleansing and exfoliation process followed by a steadily flowing mist of steam to welcome hydration, vitamins, and antioxidants into my open pores. Then came the good stuff: the Intraceuticals infusion application of oxygen and serum. Using a device that felt like a cool-to-the-touch miniature rolling ball on my skin, the oxygen drove vitamins and antioxidants in the Rejuvenate formulation deep into my skin, increasing the levels of collagen and helping with the reduction of inflammation and signs of scarring. Christine, a.k.a my dream esthetician, helped me feel comfortable as she worked her magic, and displayed her work after finishing half of my face. Between the treated half of my face and the non-treated half, the effects were definitely noticeable, yet stayed away from being too jarringly dramatic – the results were tasteful and, most importantly to me, clean and natural looking. My skin was lifted, glowing, and the fine lines that were once visible on my face were no longer there.
I left feeling completely relaxed and radiant inside and out. My skin appeared plump and soft as a baby's bum with the glow of the sun on a sunny Seattle day. Needless to say, I left The Spa at the Four Seasons Seattle with the confidence of Beyoncé after her Super Bowl performance.
The best part of this facial is that the results will improve and last up to seven days after one treatment, so if you have a busy social week full of soirees and mingling, this treatment would be the perfect fit for you.
Photos courtesy of Four Seasons Hotel & Spa Seattle