Summer Nails that Match Your Style
---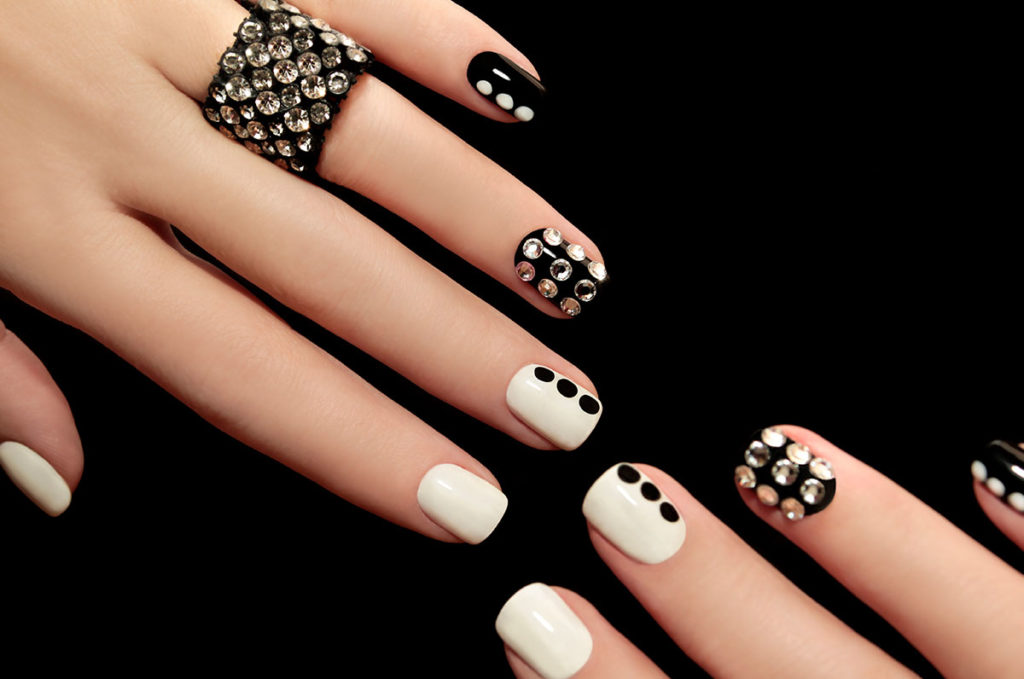 Everyone has a special style that sets her apart from the crowd. This summer, make a statement with summer nail trends that reflect your personality and add color to the fun days ahead.
Ahead of the Curve
You are the first to wear the newest shoes or the pants that wowed on the runway, and you asked your stylist to Balayage your hair before you saw it in a beauty blog.  This summer you'll stand out from the pack by painting each nail a different color, from a monochromatic palette to rainbow hues to 10 shades of green. French tips done in contrasting tints give this trend a new, classy spin.
The Artist within You
Some call you quirky, some say you're unique but everyone agrees you know how to turn art into fashion.  This is your time to show your creativity and work with your nail artist to fashion designs that will express your inner Picasso. Geometric shapes (triangles, circles, squares) are a hot trend –or match your nails to the design on a favorite earring or necklace. And for extra fun in the sun, turn you nails into pop art with saucy summer themes. Two of our favorites are nails painted to look like slices of watermelon and sailboats on the sea.
Neon Bright
You enjoy standing out in the crowd and you're not afraid to wear colors that wow. Summer nail fashion is bursting with pops of neon like "My Selfie and I" from OPI's "California Dreaming" 2017 collection. You can also try glow in the dark polish, sure to spice up your nightlife. Nail experts suggest painting your nails solid white before applying the final color. This will help neon colors sizzle and avoid a faded look.
Embrace Your Deep Side
You love mystery and a classy, sophisticated look. We think you'll also love this summer's vampy nail trend that celebrates rich polishes in deep, shades of wine, navy and black. These hues look glamorous on every skin tone and work on all nails from short to long.
Flaunt Your Bohemian Chic
You're known for your commitment to all things organic and living a healthy, natural lifestyle. But that doesn't mean you don't love fashion or neglect your nails. The nude look, done with polish, and natural, bare and buffed nails are among summer's coolest looks.  No polish is 100 percent natural, but brands like Butter London are free of known carcinogens and water-based Suncoat is peelable: no chemical remover needed. Buffed nails are the ultimate natural look but your nails should be picture-perfect and healthy. Be sure to schedule regular salon appointments for shaping, cuticle care and professional buffing.
Show Your Sparkle
You appreciate the finest things in life and aren't afraid to show it. This summer's metallic polishes complement your elegant style and show the world that you aren't afraid to shine. Essie's "Mirror Metallic" collection in gold, chrome, copper-penny and lavender has an edgy, high fashion look straight from the runways.
Pretty in Pink (and Pale Green, Blue, Yellow…)
Your style has a softer, gentler undertone, and you love pretty dresses with lacey accents. Pastel polishes that compliment your look are always popular, and we think 2017 is your year to bring it all together with delicious pinks, blues and greens.  Look for sweet shades like "Harley Gardens" from Nails Inc. or classic polishes like Revlon Gel Envy "Lucky in Love."