Unlock the Formula to Beautiful, Hydrated Skin: 7 Skin-sational Tips from BABOR
Published: Tuesday, February 26th 2013
in Beauty
---
By Fabienne Lindholm, executive director of education, BABOR
When we hear the word hydration, we immediately think of water. While water is key to hydration, drinking water isn't enough to maintaining healthy, radiant skin. If all we had to do was rinse our face with water and drink eight glasses a day, there would be no need for skin-care products. However, limiting our skin-care regimen to topical solutions is not the only secret to youthful-looking skin; in order to maximize effectiveness, incorporate some of the below tips into your daily routine.
Before revealing the secrets to healthy, hydrated skin, let's talk about skin basics first: How does our skin function and why can our skin age prematurely?
Our skin works constantly as an outer protective barrier to the potentially hostile environment around us by regulating the body's temperature and hydration, and protecting it from the outside air (central heating or air conditioning included!). Just like every other part of the body, our skin needs a good balance of nutrients to help it stay in peak condition.
Normally, the surface layer of the skin, called the epidermis, is formed from layers of flattened cells packed with a substance called keratin. These outer keratin layers need to be well hydrated to keep their structure intact and work effectively. Oils produced by the skin help to trap water in this layer, and if this fails, then the skin can rapidly dry out. As the body ages, the sebaceous glands in the skin, which produce natural oils, become less efficient. Skin also becomes thinner and the oil glands become less active meaning the skin is susceptible to lines and wrinkles.
Always maintaining a hydrated skin is important. This not only delays aging and prevents the development of wrinkles, but it also keeps the skin healthy and functional. Here are some tips on how to keep your skin hydrated.
1. Eat Foods That Nourish the Body
A first step in looking after skin in the winter and preventing it from becoming dehydrated is to remember that good skin care starts with good nutrition. To protect skin from becoming dried out, a balanced diet, rich in antioxidants as those found in fruits and vegetables, is a good starting point. Juicing is also a great way to get more fruits and vegetables into your daily diet. Eating nuts, avocados, and fish can keep your skin hydrated making it smooth, soft, and beautiful.
2. Stay Well Hydrated
Make sure the body is well hydrated by drinking plenty of fluids. Not only does this plump up the skin, but it helps your immune system, too; if the body is dehydrated, the immune system is compromised. Limit consumption of fluids with diuretic properties like coffee and alcohol. Smoking is something else to consider as it can make the blood vessels narrow, deplete the skin of nutrients, as well as oxygen, and decrease blood flow to the skin. This condition damages collagen and elastin which are responsible for the skin's elasticity and strength. Smoking can also create lines and wrinkles around the mouth.
3. Limit Use of Dehydrating Products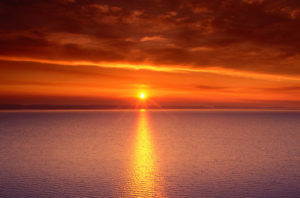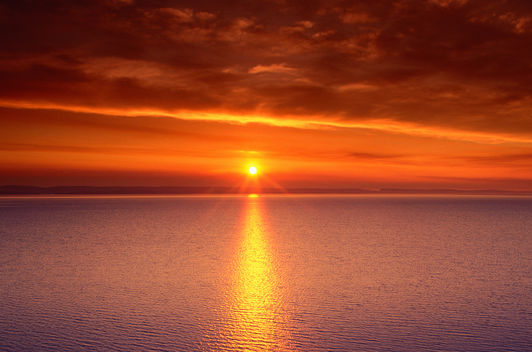 Overuse of harsh perfumes and soaps, or bathing too frequently in very hot water can remove the skin's natural lubrication, leading to a drying and damaging effect on the skin. Use skin-care products, like BABOR, that are free from harsh, potentially toxic chemicals, which protect and hydrate the skin.
4. Consider the Environment
According to Mayo Clinic, the most important thing a person can do to keep skin looking is to protect it from the sun. Too much sun exposure causes damage to the skin and increases the risk of developing cancer. When exposed to direct sun, always wear sunscreen.
5. Cleanse and Exfoliate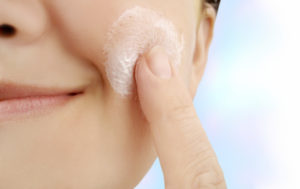 Only when there is no trace of dirt particles or make-up on the skin can skin-care ingredients deliver their full effect. The best beauty ritual begins with effective cleansing. Most soaps and cleansers contain additives like perfumes, dyes, and surfactants that only cleanse the surface of the skin and remove natural oils, leaving it dry and chapped. The best way to cleanse your skin is to nourish it – not strip it of its natural oils.
Plant-based oils have been treasured since ancient times because they are extremely beneficial for the skin. But until recently, they have only played a secondary role in skin care as they are difficult to remove. Over 50 years ago, BABOR succeeded in making special natural oils hydrophilic, or water -loving. This gave them an unlimited ability to absorb water, and provide a deep-pore cleansing action, yet at the same time, remain gentle on the skin and provide conditioning.
6. Revitalize and Regenerate
Choosing the right skin-care line is important for maintaining healthy skin. Some people want to improve a particular skin problem, while others may wish to establish an effective skin maintenance routine. People possess different skin types and skin conditions so selecting the right age prevention or anti-aging skincare is critical to achieving the best results. Once you have established your beauty goals, take the time to research the products and the ingredients.
7. Relax and Experience Luxury
When it comes to servicing our cars, we routinely take them in for an oil change and tune-up because we know regular maintenance is needed to keep them running well. But how often do you take yourself in for a facial or body treatment?
BABOR Beauty Spas and its spa partners are havens of relaxation and tranquility and are there to serve as your reprieve from stress caused by everyday life. Relax, take a deep breath, recharge your batteries, and enjoy our beauty philosophy: renewing effects for the skin and regeneration for the body and soul.
*    *    *    *    *
You might also like:
Is Mineral Water Really Better?
Paleo Power: 5 Tips for Optimal Healthy Eating from 'It Starts With Food'
Sleep Hygiene: 3 Simple Ways to Create Your Best Sleep Environment to Sleep Better
Change My Breakfast: 3 Deliciously Healthy Oatmeal Recipes
The Water Secret by Howard Murad, M.D.
Born and educated in France, Fabienne Lindholm has practiced in the beauty industry for over 25 years, earning numerous international certifications and licenses. Currently, Fabienne is the executive director of education at BABOR and prides herself in working closely with its North American spa partners. Her passion for beauty and wellness is at the heart of every comprehensive educational program she implements with estheticians, massage therapists, and spa guests. She believes in helping others reveal their true beauty.