VelaShape
---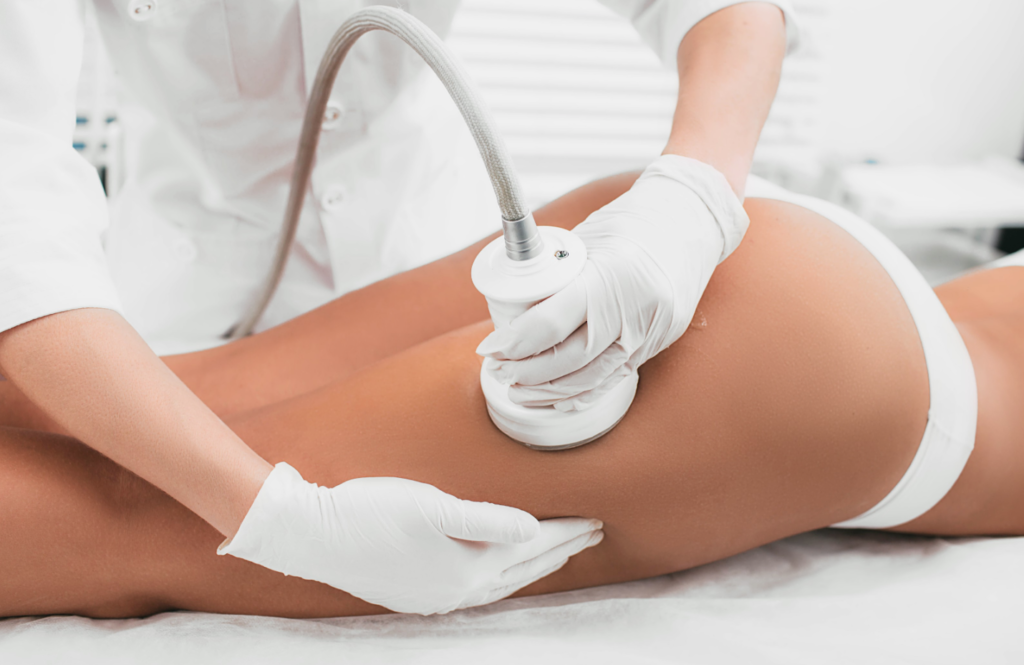 VelaShape is a non-surgical, FDA-cleared procedure that attracts those who would like to lessen the appearance of cellulite and/or reduce the thigh and abdominal areas. This particular body contouring technique firms skin and shrinks fat cells by capitalizing on an effective combination of massage, suction, infrared light and radio frequency energy elements.
As with CoolSculpting®, VelaShape is not a weight loss treatment but rather a body contouring procedure aimed at giving you a more toned, youthful appearance. Though results are temporary—VelaShape is not a cure for cellulite—there is no downtime or real discomfort. As an added bonus, VelaShape is safe for all skin types.
VelaShape* treats the following areas for cellulite: arms; thighs; under the chin; buttocks; flank; and abdomen.
What to Expect
The good news: Those who have tried the VelaShape treatment describe it as a relatively comfortable procedure. It's often compared to a warm deep-tissue massage and is ideal for those short on time—sessions depend upon the size of the area treated but range from 20 minutes up to 35 minutes.
As your practitioner moves the handheld VelaShape device in circular motions against the select treatment area, the aforementioned winning combo of infrared light, radio frequency energies and vacuum suction technology works in tandem to heat subcutaneous fat cells, the surrounding connective tissue and collagen fibers. The outcome: stimulated, improved collagen and elastin, creating a smoother, tighter skin texture and a reduced circumference. (Note that treatments for each area are performed in increments to avoid incidents of overheating or burning. However, don't hesitate to speak up if your skin starts to feel too warm—the practitioner can adjust to your comfort and sensitivity levels.)
You may experience mild bruising or redness but should be able to proceed with normal activities immediately post-treatment.
Additional Info
Expect gradual results: It's likely you'll notice smoother skin following a single treatment. However, optimal results are usually achieved through several appointments performed at one-week intervals (three treatments are typical, according to the product website). The average cost fluctuates from $800 to $2,500 per treatment series.
Is VelaShape permanent? Unfortunately no, so a balanced diet and exercise plan is imperative to maintain results. A routine maintenance session from time to time may also be necessary.
Keep Reading
To help you find more cellulite services that fit your specific needs, read Spafinder's "8 Ways to Say Bye Bye to Cellulite" or select one of the links on this page for a different beauty treatment type.
* The current, most advanced VelaShape device is the VelaShape III.