Wellness and Beauty Dreams? CareCredit Could Help Your Wishes Come True
---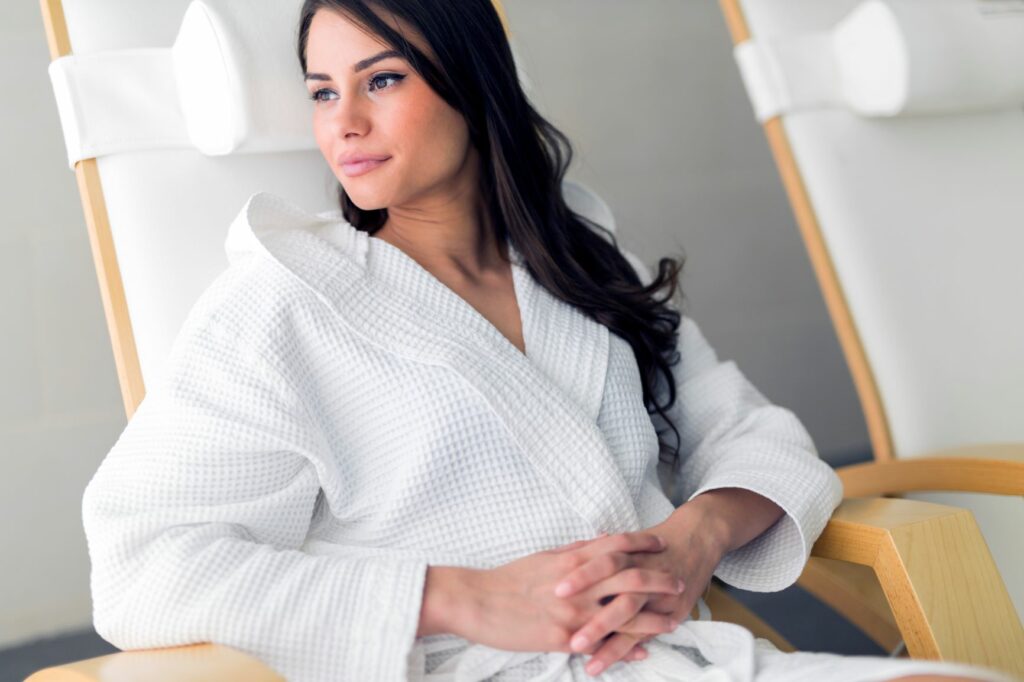 We all have dreams about treatments or procedures that would enhance our health and wellbeing. But sometimes these dreams are hard to fit into our budgets. That's where CareCredit® comes in. You can use a CareCredit card to cover the deductible on health, wellness and beauty services – or to pay for treatments and procedures not covered by your insurance plan. [1]
And CareCredit financing can cover a wide range of healthcare needs, from dermatology to dental services. In addition, you can use the card for treatments at day spas, sleep centers, medical spas, weight loss programs and more. (Even animal and pet care services are covered.)  In short, CareCredit, from Synchrony, can help make your health, wellness and beauty dreams possible today.
It Started With a Smile
In 1987, Ralph Stern, who owned a company that made dental implants, founded the private label credit card that grew to be CareCredit. Stern wanted more people to be able to benefit from the then-new dental implant technology and get the care they needed. Plus, Stern and his team realized his company could do a better job of billing patients than a dentist could. This would allow dentists and health care providers more time to focus on providing services.
The company was a huge success and it now serves chiropractors, spas, cosmetic and LASIK surgeons, veterinarians, hair replacement specialists–to name a few. Today, 11 million cardholders use the card at more than 200,000 health-and-beauty locations.
How CareCredit Works
CareCredit helps people get the care they want for themselves and their families. With this innovative card, you can get dental work done, have vision or cosmetic procedures, get care for a family pet and much more. And you won't have to put off treatments or appointments. You can use this unique health and wellness financing option for services that are not covered by your insurance. It can also be used when your insurance plan doesn't cover the full amount.
Where to Use CareCredit
Over 200,000 locations, including day spas, dermatologists and cosmetic surgeons, accept CareCredit. You can also use the card for popular wellness services, such as weight loss and sleep programs, Here are just a few of the many services and treatments covered by a CareCredit card.
Facials
Skincare treatments
Body wraps and scrubs
Hydrotherapy
Massage
Eyelash extensions
Waxing
Skincare products
Hair and nail services
In addition, CareCredit is accepted at medical spas for popular beauty treatments, such as
Botox
Microneedling
Lush lips for the holidays
Coolsculpting
Velashape
Laser and light therapies
Chemical peels
Microdermabrasion
Spider vein and varicose vein treatment
CareCredit can also help you manage the costs of hospital care at locations in its network. And leading retail brands, such as Walgreens, Wal-Mart, Sam's Club and Rite Aid, accept CareCredit.
How to Apply for CareCredit
You can apply for a CareCredit card at this link. You will get a credit decision within seconds and, if approved, you can use your account right away. You can also apply over the phone, toll free, at 800-677-0718[2]. In addition, you can apply in person at more than 200,000 healthcare provider locations that accept CareCredit. (Be sure to review CareCredit's FAQs and terms and conditions before applying.)  
---
[1] *Subject to credit approval. Minimum monthly payments required. Not all promotional financing options are available at all enrolled providers.
[2] Must be 18 or older to apply, must be 21 or older to apply by phone.