Coronavirus- Watch for these symptoms
Published: Monday, March 23rd 2020
by Spafinder
---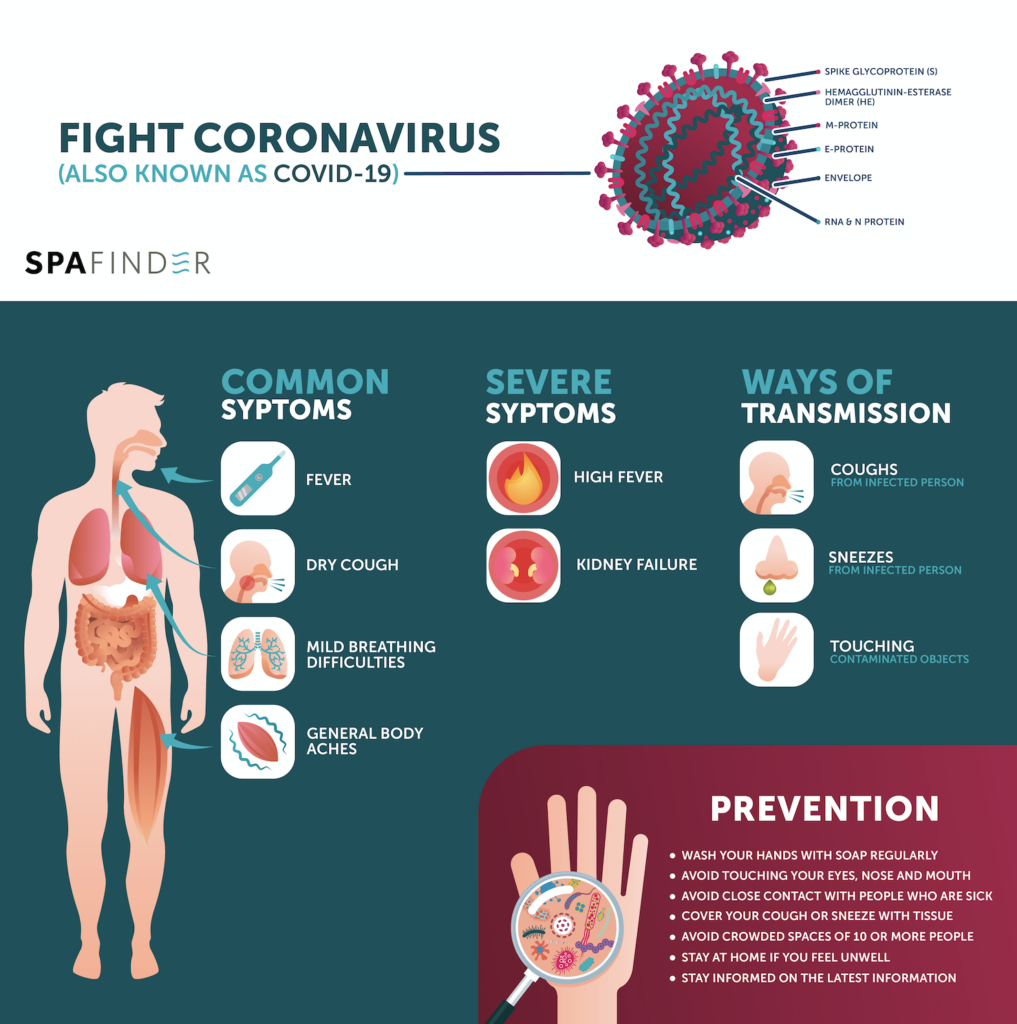 In the wake of this illness, we're all trying to figure out what are the symptoms to look for, when should we ask to be tested and quarantine?
Quarantine
If you have not yet begun this practice, start now. It's important we keep this illness from spreading. Make sure to stay at home except for critical runs like grocery store shopping or in the event of another illness, the local CVS/Walgreens for medicine.
Self-Diagnosis
Visit the cdc.org or your insurance provider as both have specific instructions to guide you to the next step as well as who to contact for testing, if necessary.
Testing
These are limited and as needed basis. Again please defer to the CDC.org for more information. It's been recommended to limit testing unless the symptoms are truly in line with the illness.
Quarantine and be safe. If we manage to limit exposure to ourselves and loved ones, we can all emerge safely and well.
Most recent from Fighting Covid-19