8 Enlightening Yoga Retreats
Published: Wednesday, August 29th 2012
in Fitness
---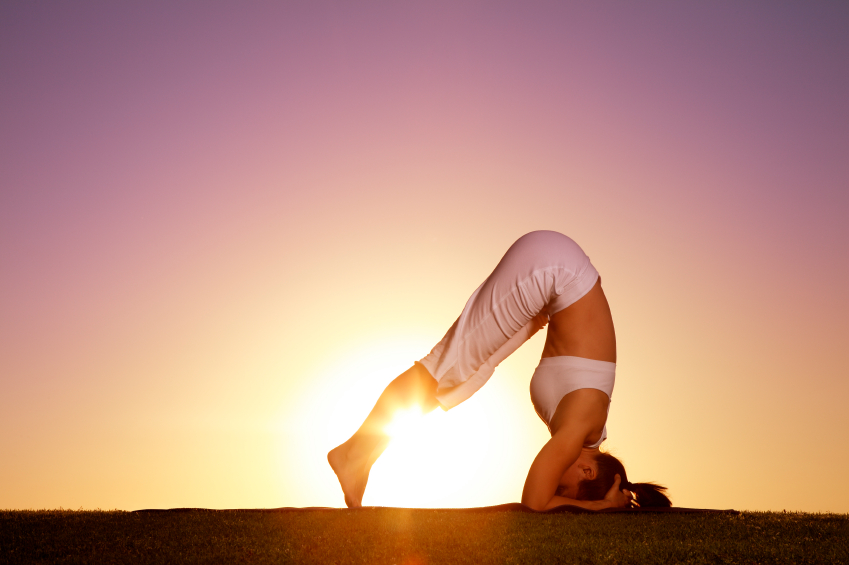 Celebrate National Yoga Month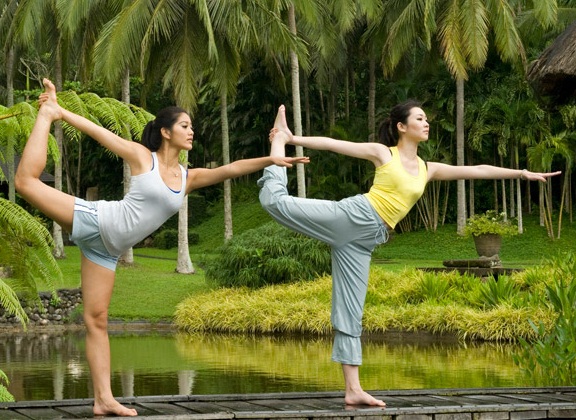 The Farm at San Benito
Batangas, Philippines
October 9-13, 2012 Yoga Detox & Rejuvenation @ The Farm
This one-of-a-kind Yoga Detoxification course at The Farm at San Benito gives you the opportunity to dive in to yogic living for a week. You will feel cleansed and rejuvenated after a week of twice-daily Hatha Yoga sessions and meditation led by Julien Balmer. Additional teachings for the week include: The Energetics of Food, Yin/Yang Balancing, Healing Strategies in Yoga, Introduction to Ayurveda and Vegetarianism & Yoga. Limited to 12 people only, shared rooms for $1,990, singles for $2,490. For more information, check out The Farm at San Benito.
Photo Courtesy of The Farm at San Benito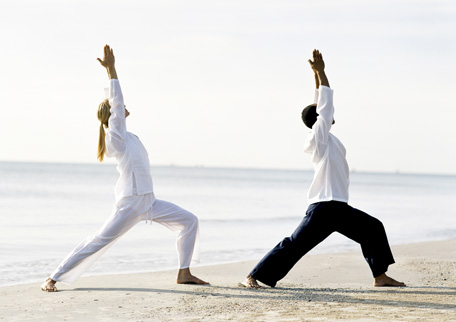 Chiva-Som
Hua Hin, Thailand
Throughout 2012 Yoga for Life
Chiva-Som offers yearlong yoga retreats lasting from three days all the way to two weeks, depending on what you want. This is yoga, your way. Daily group and private classes will teach you the less common aspects of yoga, including mediation, pranayama and Ayurvedic cleansing techniques. The retreat includes health and wellness consultations, three spa cuisine meals per night, complimentary physical analysis, daily fitness and leisure activities and unlimited use of the spa Water Therapy Suites. Pricing varies depending on length of stay and season. For more information, check out Chiva-Som.
Photo Courtesy of Chiva-Som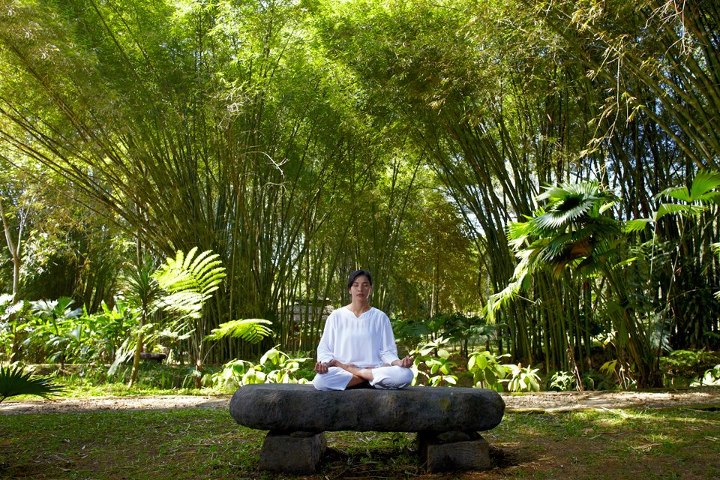 MesaStila
Magelang, Indonesia
October 16-21, 2012 Yoga Retreat at MesaStila
This five-day yoga retreat blends five hours of daily yoga and meditation practice in a beautiful Indonesian setting. Featuring delicious and nutritious meals and complimentary massage treatments at the in-house spa, this retreat works to awaken and develop your potential.  Limited to 12 people only, shared rooms for $1,790, singles for $2,190. For more information, check out MesaStila.
Photos Courtesy of MesaStila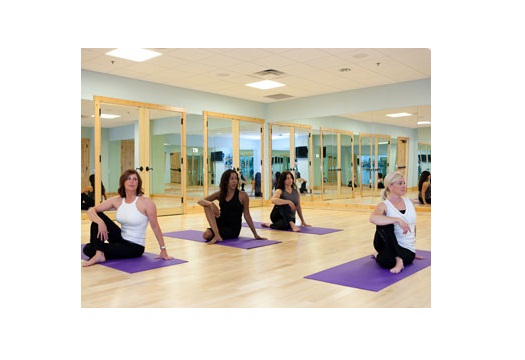 Solace Spa at Boyne Mountain
Boyne Falls, Michigan
September 21-23, 2012 Heart-Centered Yoga Retreat with Sandra Carden (10 CEUs)
This three-day retreat features workshops focused on yin/yang elements of lunar and solar energies. The heart-centered yoga practice infuses cooling and energizing poses and works on the control/surrender relationship we have with our bodies. Not only will guests practice their poses, but they will enjoy the gorgeous northern Michigan fall foliage during meditative nature walks. Pricing starts at $325. For more information, check out Boyne Mountain.
Photo Courtesy of Solace Spa at Boyne Mountain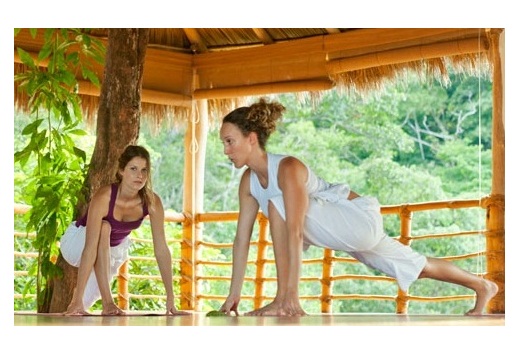 Akupara Yoga Retreats
Retreat Location: Puerto Vallarta, Mexico
October 7-13, 2012 Authentic Yoga, Mantra and Meditation Retreat
This weeklong retreat guarantees you'll find the "ahhh" in asana, while you take in the scenery of the beachfront/jungle location and find balance through yoga and meditation. Guests will stay in the eco-friendly Xinalani Yoga Retreat, which can only be reached by boat and is surrounded by 10 acres of jungle on Banderas Bay. The retreat even includes a swim with dolphins adventure! Shared accommodations from$1212-$1608, single accommodations from $1938-$2443. For more information, check out Akupara Yoga Retreats.
Photo Courtesy of Xinalani Yoga Retreat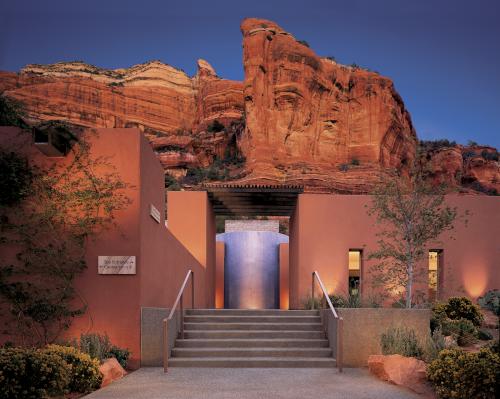 Mii amo, a destination spa at Enchantment
Sedona, Arizona
December 6-9, 2012 Yoga for Pleasure Seekers
This pleasure-focused retreat is led by David Romanelli, or "Yeah Dave." Guests will have a weekend full of amazing food, chocolate and wine coupled with Vinyasa Flow in Yoga for Foodies workshops. The retreat aims to have you "take back your life one beautiful, funny and delicious moment in time." We'll cheers to that! Available to Mii amo guests. For more information, check out Mii amo.
Photos Courtesy of Mii amo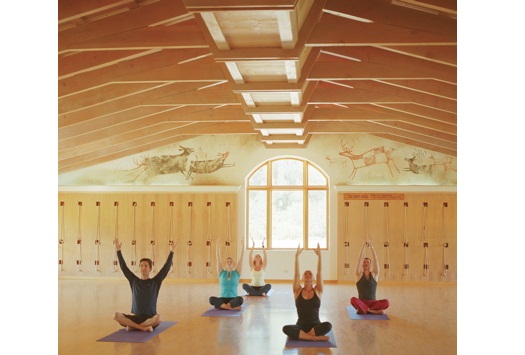 Rancho La Puerta
Tecate, Mexico
October 14-19, 2012 Couples Week Raja Yoga and Meditation
Couples can enjoy a week of couple's activities at Rancho La Puerta, while simultaneously taking Raja Yoga method workshops developed by Walt Baptiste. The method aims to strengthen and purify the body and mind while heightening your energy levels, promoting balance and self-connection. Available to Rancho La Puerta guests. For more information, check out Rancho La Puerta.
Photo Courtesy of Rancho la Puerta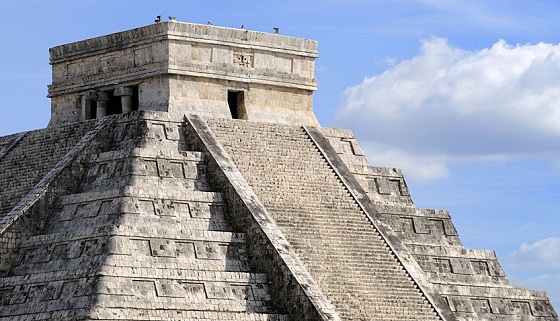 Spa Grand Velas Riviera Maya
Cancún, Mexico
October 4-11, 2012 Spa + Kundalini Meditation & Gong Healing Retreat

Led by Harijiwan, known internationally for his teachings combining Kundalini Yoga and the healing sounds of the gong, this seven-night retreat focuses on balancing the five elements – Earth, Water, Fire, Aire and Ether – in order to allow you to reach new realms of health, vitality and consistent contentment. Starting at $6,812 for double occupancy and $8,737 for single occupancy. For more information check out Grand Velas Riviera Maya
Photo Courtesy of Grand Velas Riveria Maya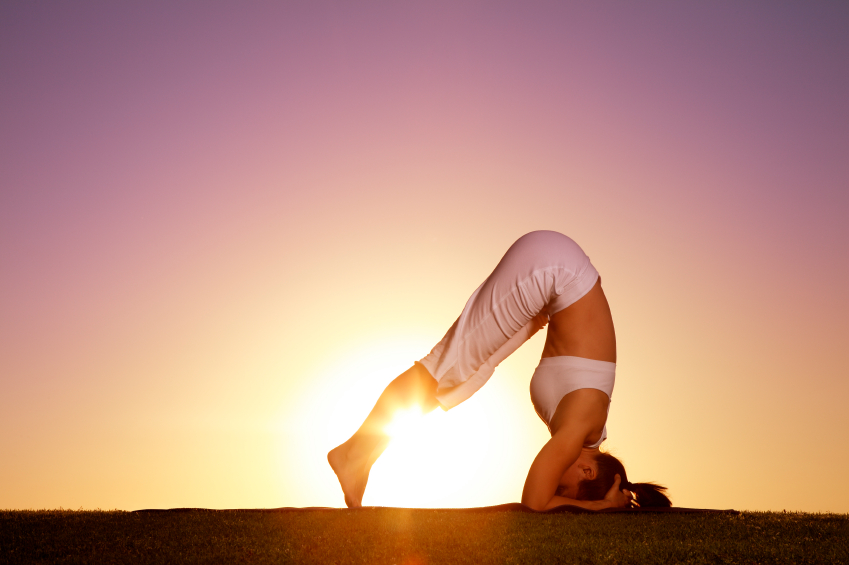 Read More
For even more yoga events, studios and classes in your area, check out Spafinder.com.