Power Your Powerhouse: Bosu Ball Workout for a Strong Core
The unstable surface of a bosu ball helps to activate the intrinsic muscles of the core and challenge proprioceptors, the sensory receptors in muscles and joints. The muscles that surround the spine are very important to functional training. These include the rhomboid muscles and obliques, which wrap around the back, and the spine erectors and multifidus, the deepest layer of back muscles. When your powerhouse is strong you are able to execute better body mechanics throughout your day as well as in sports and fitness. Challenge your core, strengthen your spine, and power your powerhouse with this bosu ball workout for a strong core!
Abdominal Roll up on the Bosu Ball – Works abdominal muscles and transversus.
Start lying with your back lined up on the curve of the bosu. Your glutes should be right above the base off the floor. Knees are bent. Inhale and lengthen your arms above your head with your chin slightly tucked in. Exhale and roll up past the tip of the shoulder blade. Pull navel into the spine, contracting the abs. Inhale, release, and extend arms over head. Exhale, roll up. Repeat 10 times.
Single Leg V Seat – Works entire core and quads.
Lying with spine on bosu with arms extended out to a letter "T." Bend the left knee with foot on the ground. Extend right leg a few inches off the ground. Inhale and lift right leg up. Reach arms toward your ankle or foot. Exhale, pull your navel into your spine. Inhale, lower down, and open arms to a "T." Lower leg down, a few inches off the floor. Exhale, lift leg, and lengthen arms toward the foot. Repeat 10 times and then repeat entire sequence with the the left leg extended 10 times.
Side Leg Lift – Works hips and obliques
Lying on your right side, extend right hip and side of trunk over bosu. Place right palm on floor. Bend right knee and rest it on the ground. Lengthen left leg with foot on ground. Raise your right arm and extend over head. Inhale, lift your left leg up with your left arm extended toward your foot. Exhale, inhale, release leg with left arm extended over your head. Exhale, lift back up. Repeat 10 times and then repeat on the left side 10 times.
Oblique Crunch on the Bosu – Works obliques and spine erectors.
Lying on your right side, place hips and side of ribs on bosu. Bend right knee and rest it on the ground. Extend left leg and place it securely on floor. Place hands behind your head, elbows wide. Inhale, and slowly lift the torso up, pretending that you're between two glass walls. Exhale and pull the navel into your spine. You are doing a side oblique crunch for your core. Inhale and release down, exhale and lift up. Repeat eight to 10 times, then repeat on the other side.
Back Extension – Works rhomboids, back extensors, and lats.
Lying prone, place abs and hips on top of bosu. Extend arms in front of body, head is in a neutral position. Inhale, lift head, and upper thoracic spine up, extending arms around to the hips as if pushing arms through water. Exhale and pull navel to spine. Inhale, release back down and extend arms over head. Exhale, lift back up. Repeat eight to 10 times.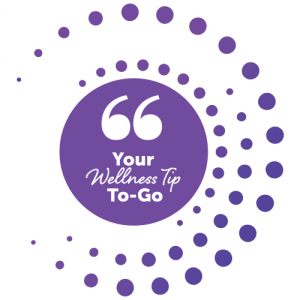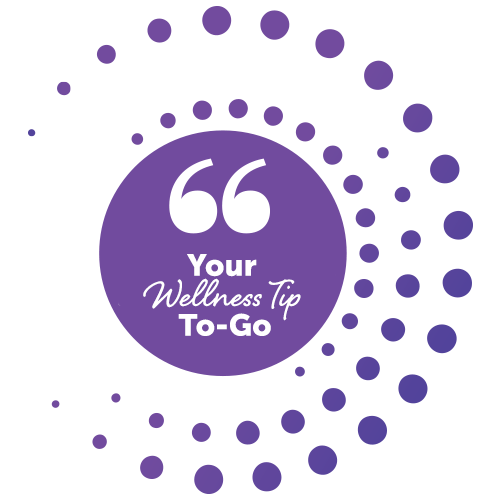 Your Wellness Tip To-Go:
After sweating it out and strengthening your core be sure to hydrate! Use these tips and recipes to stay hydrated.
Most recent from Fitness